Banyuls Circular : rugged coast & rocky ridge
With Tim and Chris Parker
A stunning 3 hour 6.5km coast walk combined with return via the hills. A reasonable level of fitness is needed as the walk has a number of ascents and descents. Approximately 450m of ascent. The views over land and sea are superb. Walking boots essential and walking poles highly recommended. Much of route is yellow waymarked.
Access:

map

IGN

1:

25000 Banyuls

, Col de Perthus,

Cote

Vermeille 2549

OT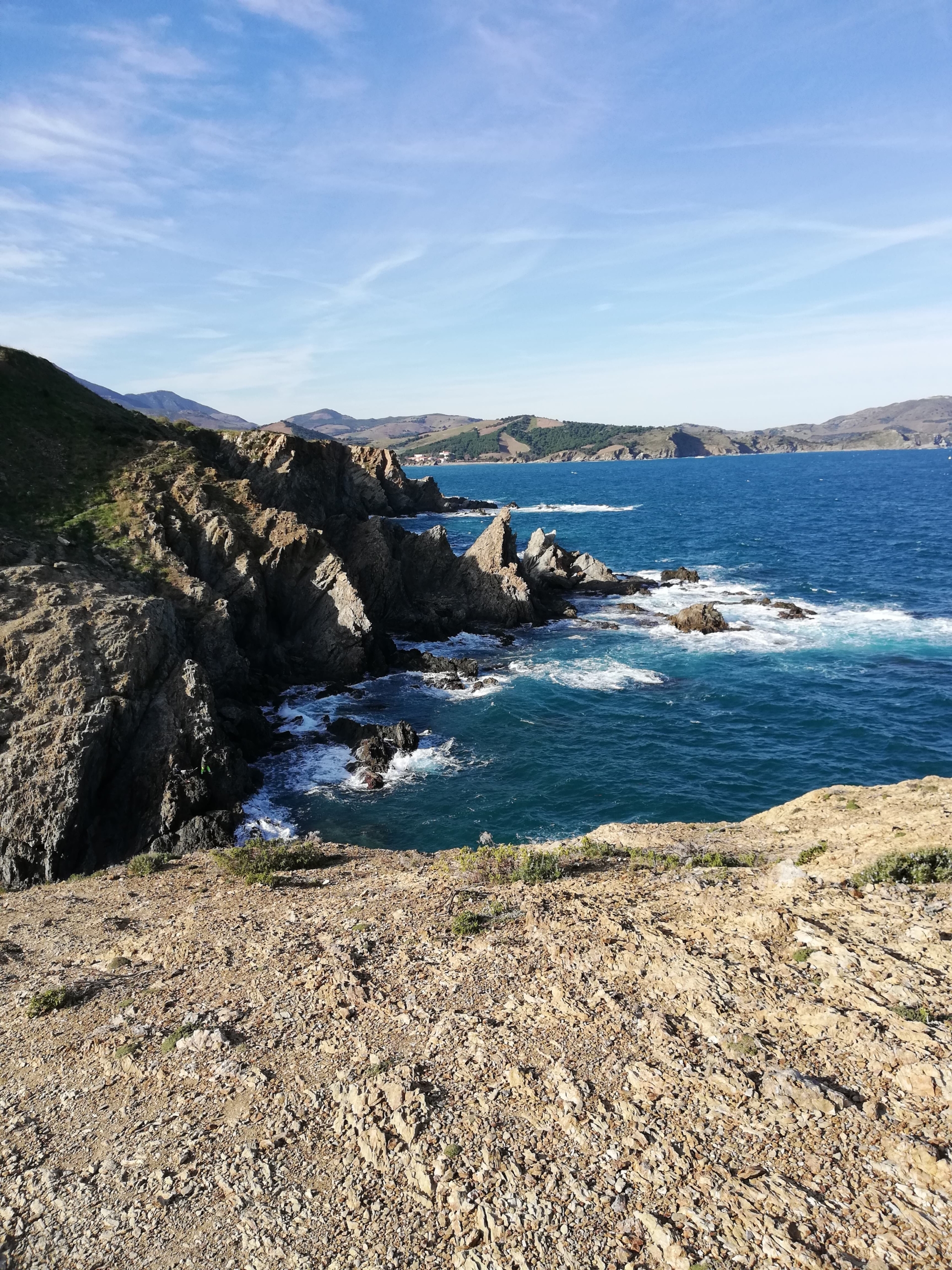 Start
Park in Banyuls (paying April to October 1st) and head to the Tourist Office on the promenade.

The walk
Walk in direction of Cerbère towards large white building (old Aquarium/Laboratoire Arago). Follow the side of building and walk up way-marked steps at rear to pick up footpath behind building. Emerge on D914. Cross at zebra crossing to follow pavement to roundabout, turn right and continue briefly along road to entrance of Côte Thalasso. Cross back to coast side of road to enter footpath behind low wall beside a lôtissement.
Path descends to contour above a creek accessible to the white properties alongside.
Join broad track at far side of creek. Follow, taking right fork at junction, to emerge at small parking area near water pumping station. (30 mins from start)
Continue past the building. Footpath descends quickly into a valley and climbs up the other side.
Continue along way marked path, turning uphill away from the sea.
Emerge at top to look across bay towards viewpoint.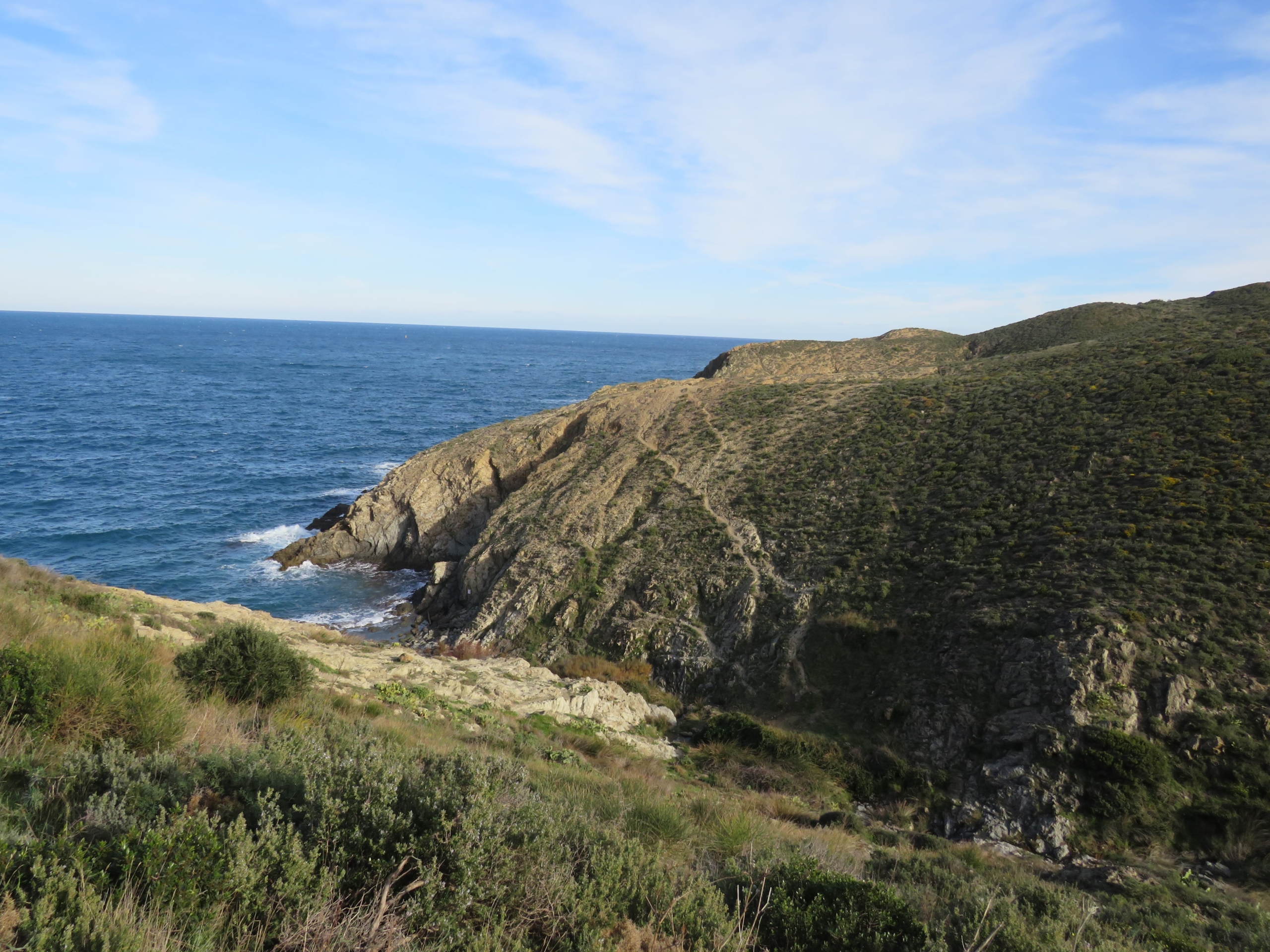 Oops – you now have to descend to sea level and climb up the other side! Follow narrow stoney path down to bay then walk up broad track from beach to quickly find yellow way marking post.
Turn left uphill to reach the car park with viewpoint and table d'orientation beside D914. (1h 30mins from start).
Look across the bay of Peyrefite (site of marine national park/sentier sous marin) to Cerbère in the distance.
The next section of route has no way marks, except at start, but is on well defined paths. Walk 20 paces down D914 (direction Cerbère) Carefully cross road where white, angled way mark on roadside indicates start of narrow path. This reaches a double track after 20 metres. Follow track uphill to pass below mast, ignoring track to right.
Just after mast, the track ends to continue as a footpath. Continue along ridge and eventually drop down to double track. Turn right to reach crossroads at Coll de Gran Bau. Cross the tarmac road and strike diagonally uphill on narrow footpath rising from corner of track on other side of road. Climb steadily to reach ridge.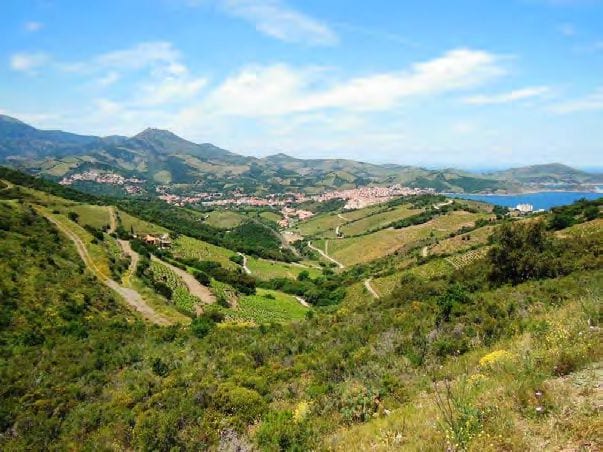 Footpath continues along ridge to meet yellow way marked routes at Col de la Creu (275m). Turn right to descend. Reach a tarmac road and descend 200 metres to another road. Turn right and pass Torre d'en Pages.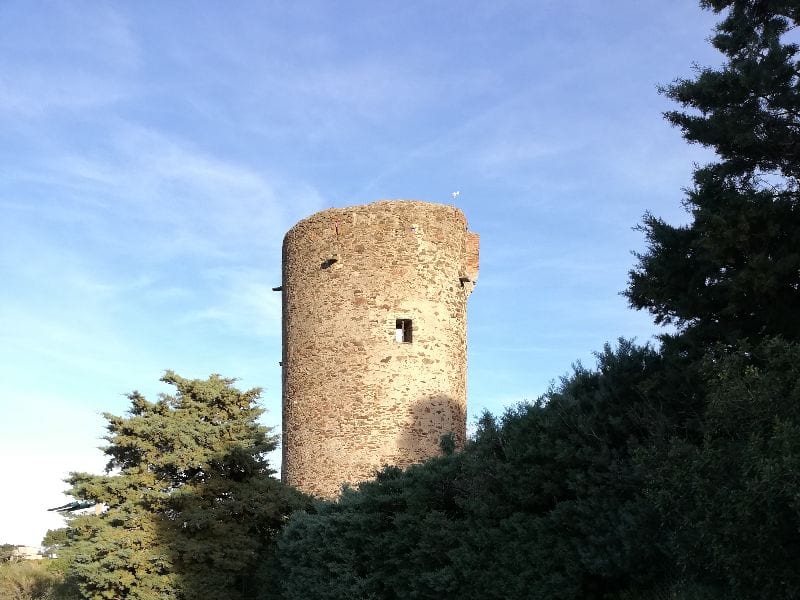 Way marked route leads down into village of Puig del Mas and from there down to the river, across a bridge to turn right and return to Banyuls.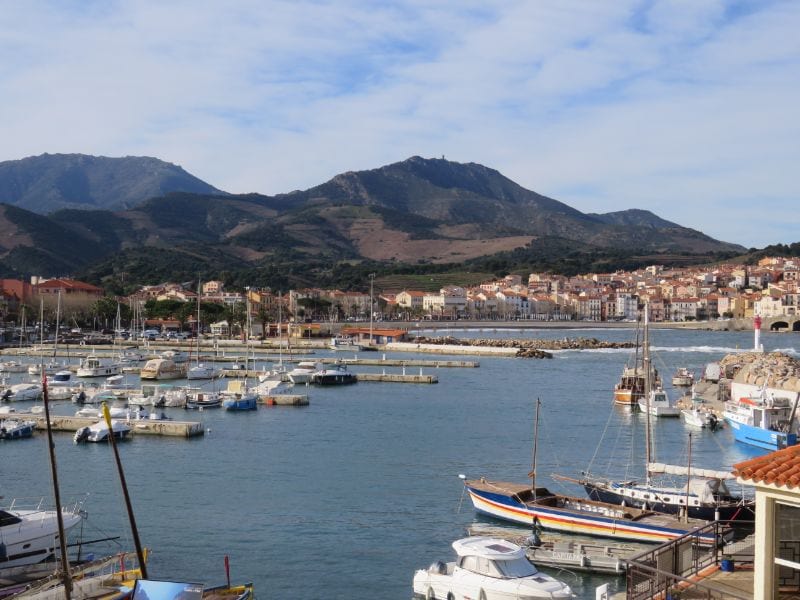 No problem finding refreshments as the town has many restaurants and cafes, and there's always something open, even out of season. Try La Vieille Cave, particularly if you love pizza and pasta, but with something on the menu for everyone, and sample some of the local speciality wines in one of the oldest wine producing areas in the world. Markets are held on Thursday and Sunday mornings.

or for a special treat, book in at Michelin starred Le Fanal.