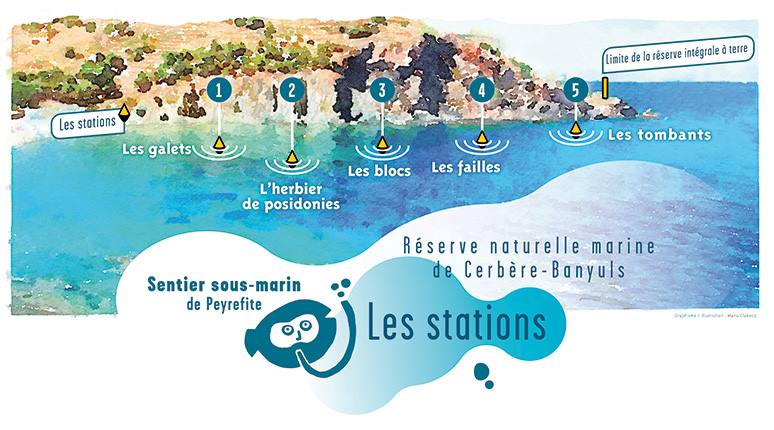 What better way to keep cool this summer than snorkeling in the protected waters of the Réserve Marine Naturelle?
The Réserve Marine Naturelle, opened in 1974, covers an area 6.5km long and 2km wide, amounting to 650 hectares of coastline between Banyuls-sur-Mer and Cerbère. It was the first  of its kind to be created in France and has successfully provided a safe haven for threatened marine speicies to recover and flourish. Because this site has been protected for nearly 50 years, the flaura and fauna is spectacular.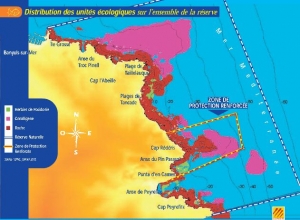 Recognising that human cooperation is instrumental to continued environmental protection, the Conseil Général has created the sentier sous-marin (underwater trail) to improve public understanding of this unique ecosystem. Cordoned off from boats, the 500m cicruit, clearly marked with yellow buoys, affords swimmers of all ages and abilities a glimpse into the magical, wonderous, underwater paradise.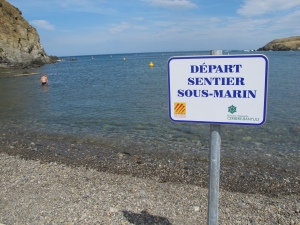 During our visit on July 24th 2016, we met holothuria stellatti (brown sea-cucumber), diplodus cervinus (zebra seabream) and many other species besides. With easy-access, free parking, on-site equipment rental, café/snack bar, life-guards and toilets, getting back to nature with the whole family has never been so enjoyable. Thoroughly and enthusiastically recommended!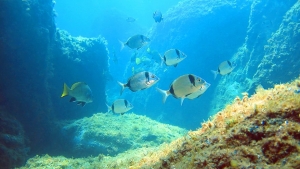 Situated at Plage de Peyrefites, 8km south of Banyuls-sur-Mer, following the Departementale 914, direction Cerbère.
Call 04 68 88 09 11 for more info, or visit the Tourist Information at Banyuls.