BIODIVERSARIUM – Biological diversity in Banyuls

A day is never long enough for a visit to Banyuls sur Mer. You can take the tourist train for a visit to the Chapelle de la Salette ending with a tasting at the impressive Cave de Templiers. You can learn to sail, windsurf, dive or kayak, you can relax in one of the many cafés along the pretty little horseshoe shaped bay, enjoy local produce in street markets, and music in Place Reig. And you can visit the "Jardin Mediterranéen" .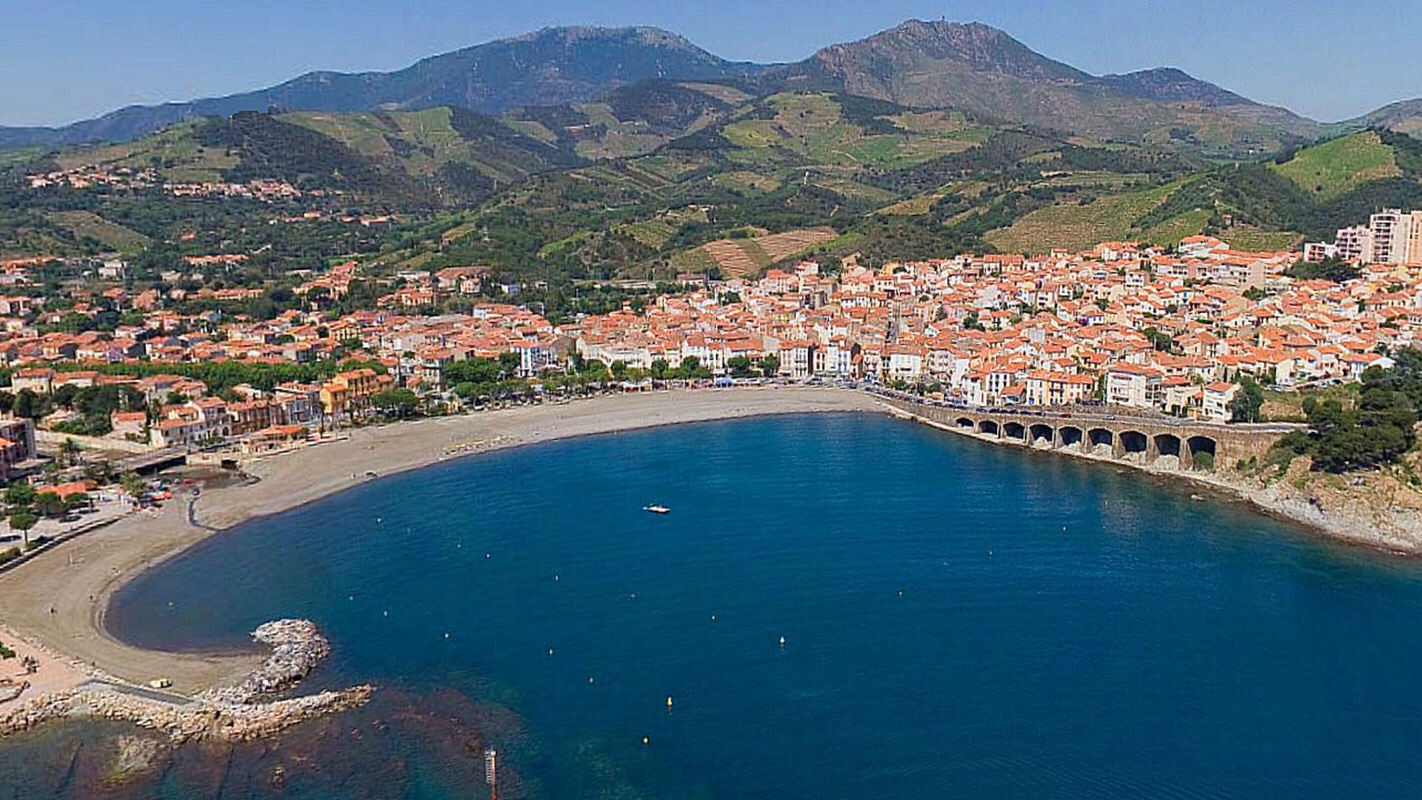 A combined "Biodiversarium" ticket allows you to visit both the garden hanging from the cliffs above the valley of the Baillaury and the fascinating Aquarium in the Laboratoire Arago. Both sites offer opportunities for discovering, observing and learning about the spectacularly diverse natural world that surrounds Banyuls and forms la Cote Vermeille.
The Mediterranean Garden, a park of three hectares overlooking the vine-covered mountains leading up to the Col de Banyuls, reflects the richness and variety of plants that survive and flourish in a Mediterranean climate.
The many species, both local and from zones with similar climates such as California, Australia, South Africa, are thriving in the sheltered, south facing garden. You may notice the fruits of a rare "Oranger des Osages" lying on the ground like so many petanque balls. American Indians extract their dye to tattoo their faces and colour their clothes.They use the wood for making bows for their arrows.

There are picnic spots, sunny tables with spectacular views. Guided visits are available or you can wander at will and enjoy the peaceful beauty and, if you are very lucky, you may spot a tiny little musaregne, a minute shrew that lives in the cracks in the walls.
There is an ant chalet where the activity inside an antheap can be observed. Throughout the year lectures, and workshops are available for all ages to enjoy in conjunction with the Aquarium.
Whether your preference is to plunge yourself in the sub-marine world or to discover the surface richness of the Albères mountainsides, the Biodiversarium ticket guarantees a fascinating insight into both facets of Banyuls' natural wealth.
Practical Info
Covid 19
Mask obligatory for over 11s
Respect social distancing (1m)
Do not touch the displays or tanks
Follow the clearly marked arrows of the one-way circuit
Opening Hours
July & August
Aquarium : everyday 10am – 6.30pm
Gardens : Tues, Weds & Thurs 9.30am (2h guided visit only)
April – June
Aquarium : Tues – Sun, 10am – 12.30pm / 2pm – 6.30pm
Gardens : Weds 9.30am (2h guided visit only), Sat & Sun 2pm – 6.30pm (free access)
September – March
Aquarium : Tues – Sun, 10am – 12.30pm / 2pm – 6.30pm
Gardens : Closed (available for group bookings only)
Prices
Combined Visit (aquarium & gardens)
Adult : 12€
Students, disabled & unemployed : 11€
13 – 18 years : 10€
3 – 6 years : 6.50€
Under 3 : Free
Aquarium
Adult : 9.50€
Students, disabled & unemployed : 8.50€
13 – 18 years : 7.50€
3 – 6 years : 5€
Under 3 : Free
Gardens
Adult : 6€
Students, disabled & unemployed : 5€
13 – 18 years : 4€
3 – 6 years : 3€
Under 3 : Free
Contact
Tel : 04 68 88 73 39
Email : contact@biodiversarium.fr
Website: www.biodiversarium.fr