As technology develops we continually investigate ways to improve our service to you. Keep abreast of updates and information with our regular posts but check back here for a summary of previous news.
FilmOn has been a saviour for many expats who now find themselves out of range of the new Astra satellite. The program choice was reasonable and as it is possible to pick up the feed on a computer and transfer the stream to a TV, best of all, it was FREE!
But now the owner of FilmOn has followed the example of so many other Internet entrepreneurs, and unless you are happy to watch 2 minutes of TV and then restart the broadcast, you must pay for the service. As they say, there's no such thing as a free lunch!
I have followed the discussions on this subject on the P-O Life forum and I have a great deal of empathy for those for whom the FilmOn service provided just enough of a British TV fix. As an advertiser in P-O Life I choose not to become involved in these discussions but do offer free advice and guidance should you wish to get in touch.
Here's a summary of what is available through webTV4me
Over 215 Live TV channels with many in HD
14 day Catch Up on most channels
Timeshift function – if the program you want to watch has started you can wind back to the beginning
On Demand – over 72,000 movies and box sets with download facility
Audio Club with great choice of albums
Great choice of Radio
Karaoke facility
Internet browsing
Access to YouTube
Low Internet speed program choice
For just under 1€ per day we put UK and Irish TV at your fingertips and also over 30,000 Movies and Box Sets.
The webTV4me service is built on the latest generation of server technology, with built-in redundancy and disaster recovery facilities. This means that we can provide almost uninterrupted viewing.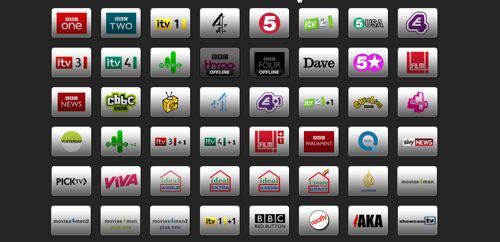 With over 72,000 movies and box sets to choose from, there's something for everyone!
Here's what we've added recently:
The Story of Cats

Lion

Manchester by the Sea

Jackie

The Day Hitler Died

Miss Sloane

Paterson

La La Land

Batman: the Killing Joke

Hidden Figures
The Tunnel

Murdoch Mysteries

Mercy Street

Death in Paradise

Bones: Season 12

Mrs Browns' Boys: New Year Special 2017

Power and Ice

The Incredible Human Journey

X Company: Season 3

The Killing: Season 4
Extreme Engineering

Tropic of Cancer

Piers Morgan's Life Stories: the Trump Interview

Fraud: How They Steal Your ID

Flying Scotsman with Robson Green

Wikileaks: Secrets and Lies

Equator

Amanda Knox 2016

Outrageous Acts of Science

Her Majesty's Prison: Aylesbury
Don't forget: if you can't find what you're looking for, just drop us an email with your requests and we'll see what we can do!
If you have a Mag Box and want to try the service for 48 hours then we'd be delighted to oblige.
Simply want a demonstration – no problem.
Here's how our system looks…
If you have lost some or all of your UK/Irish TV viewing, then please get in touch, as it may be easier and cheaper than you think to resume viewing and also to take advantage of our additional features. And there's quite a list!
14 day catch up which means you can watch a program when you want. Simply choose the recording using the Electronic Program Guide (EPG) and you have control: pause, fast forward, rewind.
Download any program on catch up and save it to hard disc or memory stick. This is great for the summer months when TV is not a top priority but there's something you would like to watch when the nights close in!
Our "On Demand" section contains thousands of movies many of which are recent releases but there are also all those classics and they have been categorised to make finding them easy.
The number of Box Sets is increasing each week and means that you can watch TV series like Game of Thrones or Peaky Blinders from end to end, or just choose that one episode that you missed. Remember House of Cards, Only Fools and Horses? They're all there.
Our Silver Package includes over 250 channels; 45 Sport, 22 Movie, 10 News. With Kid's channels and Natural History and documentaries, there's something for everyone.
If your Internet speed is between 1Mb and 2Mb then we have 31 channels that run in a lower resolution in order that you too can have continuous viewing.
Something you want to watch and it's not in the Library? Simply get in touch and we'll do our very best to make the movie or program available.
And probably the best quality picture available on IPTV services. There are many HD channels available with superb definition but our SD (standard definition) delivery is second to none.
The realignment of the Astra Satellite has meant a massive change in the way we think about bringing TV to ex-pats in Europe. According to figures from the United Nations, there are approximately 1.2 million Brits living in Europe (2015). On top of that there are the folk who have homes in Europe but continue to be domiciled in the UK. In France alone there are possibly upwards of 500,000 ex-pats at any one time. A large proportion of these people want to watch UK television and we are here to help with that.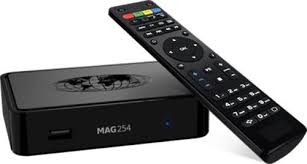 Television delivered over an Internet connection is the way forward and our system is so compact that you can take it with you when you go on holiday, visit relatives, or when you are at your second home.
Please get in touch with your questions or to arrange for a demonstration of our IPTV system.
WebTV4me – discover the new way to watch TV, it's the future of entertainment.
---
Since 26th January 2017, Sky delivers their service via broadband. This means that the need for a satellite dish or a cable company connection will be competing with a data connection via a phone line!
This is called IPTV and it is the type of service that webTV4me offers right now. But whereas the Sky service will require your location to be within the confines of the United Kingdom, the webTV4me service applies no such restrictions.
High quality TV reception without a satellite dish, aerial, VPN, or computer. WebTV4me delivers all your favorite programs, movie channels, sports channels, virtually all with 14 days catch up. Watch what you want when you want. This means the way you watch TV will change forever.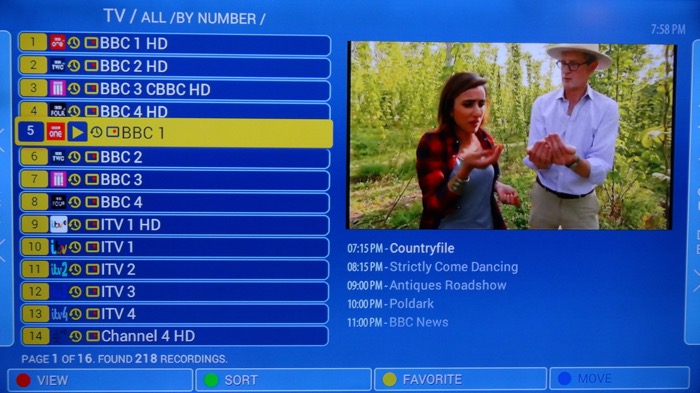 Use the electronic program guide to choose a program, press the information button to obtain a description. Or scroll back up to 14 days and watch something you missed.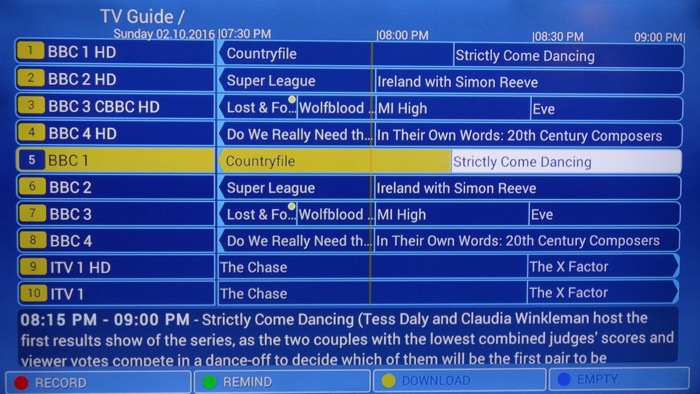 Catch up programs can be paused, rewound, or fast-forwarded.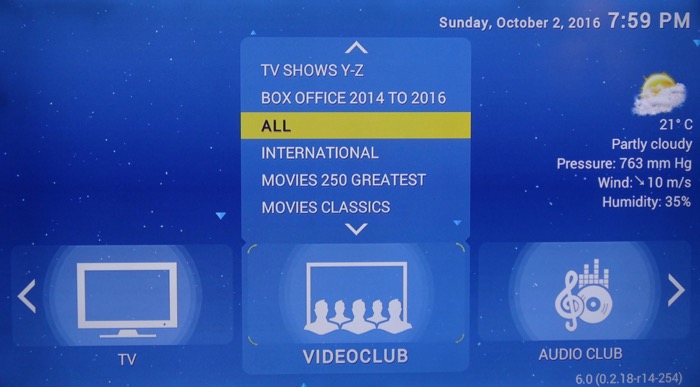 Enter the Video Club and scroll through thousands of Movies and Box Sets, or search for a particular item. These libraries are being added to each day and you can watch the latest blockbusters and TV shows.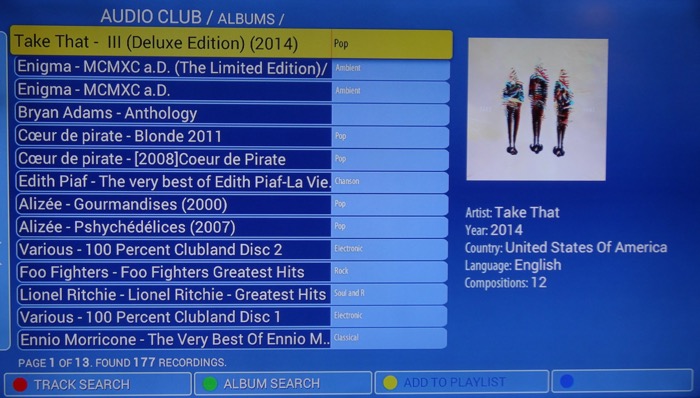 There are Radio stations and a Music Library and you can create your very own playlists. A recent addition is the Karaoke section that may change the way you party!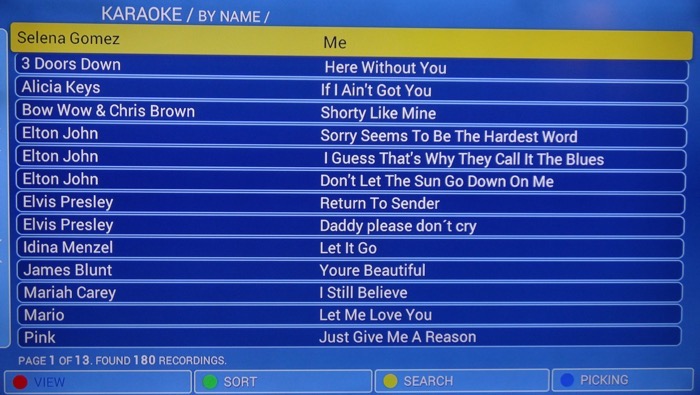 With YouTube and a Web Browser your TV looks like a computer and no need to leave the armchair.
Want to find out more? Visit our website www.webtv4me.com or call 06 82 26 31 54