Applying for or renewing your British Passport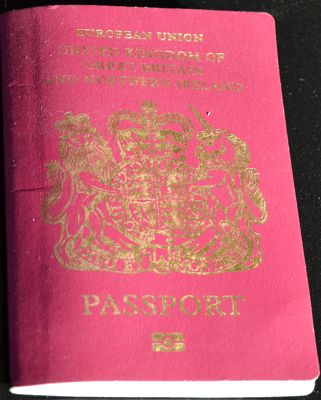 There are several ways of applying for or renewing a British passport without actually visiting the passport office in person.
If you are over 16 you can apply for renew a British passport as long as you fulfill one of the following conditions.
You are…
…a British citizen
…a British overseas territories citizen
…a British subject
…a British national (overseas)
…a British protected person
ONLINE APPLICATIONS
This is probably the simplest way for most people.
☛ Fill the application form in three easy stages; Create and Check, Pay and Print and Sign and Send
☛ You'll need a debit or credit card to use this service.
☛ It should take 6 weeks to get your first passport or 3 weeks for renewalls.
☛ After filling the form in online, print off and send BY MAIL to the address on the form.
Don't forget to sign and date the form, and add any documents or photographs that are needed.
POST OFFICE CHECK AND SEND SERVICE.
Take your completed application form, photos (and supporting documents if required) to the post office.
The Check and Send service will make sure you've:
…filled in the right sections of the application form
…got the right supporting documents (including photos)
…paid the right fee
☛ They will send your application to Her Majesty's Passport Office (formerly Identity and Passport Service) by Special Delivery.
☛ Using Check and Send is usually faster than posting your own application. and saves having your application sent back through error or omission.
☛ If you're sending your passport from abroad, this service does not apply
TELEPHONE ENQUIRIES
Passport Adviceline
Telephone: 0300 222 0000
From outside the UK: +44 (0)300 222 0000
Textphone: 18001 0300 222 0222
Monday to Friday, 8am to 8pm
Weekends and public holidays, 9am to 5:30pm
As a last resort, if you need to enquire by telephone on the status of your passport, you can call the 'call-handling providers', Careline, on +44 208 082 4729, who will able to advise you on the status of your application. You can also call tthem if your circumstances have changed and you need your passport more urgently than within 10 working days.
Lines open 24 hours a day, 5 days a week, from 9am Monday to 6pm Friday.
Passport Rates.
| | | |
| --- | --- | --- |
| Passport type | Normal service (online or by post) | Post Office (Check and Send) |
| | | |
| Adult (16 and over) standard 32-page passport | £72.50 | £82.25 |
| Adult (16 and over) jumbo 48-page passport | £85.50 | £95.25 |
| Passport for people born on or before 2 September 1929 | FREE | FREE |