If you enjoy a stop-over in Paris on the drive down to the P-O, make sure you have your Crit'Air air quality sticker unless you want to risk a fine.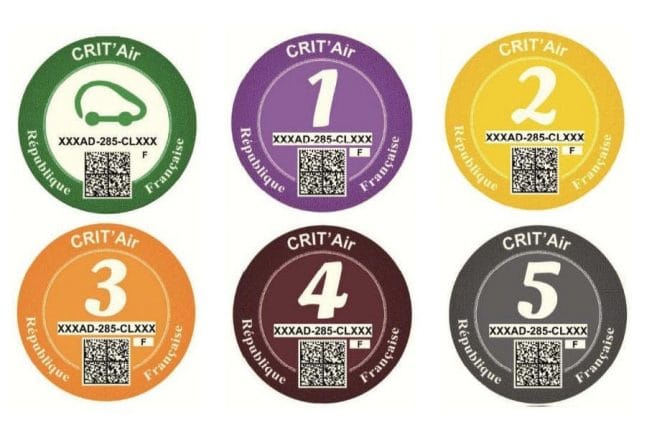 All non-emergency vehicles need to display a sticker to show their level of pollution, depending on the part of Paris they are driving through. For example, you don't need one for the 'Périphérique' – Paris ring road which is the perimeter of the scheme…..but it is better to be safe than sorry in case you find yourself in one of the Crit'Air zones.
Expect prices to differ from those given on diagrams below.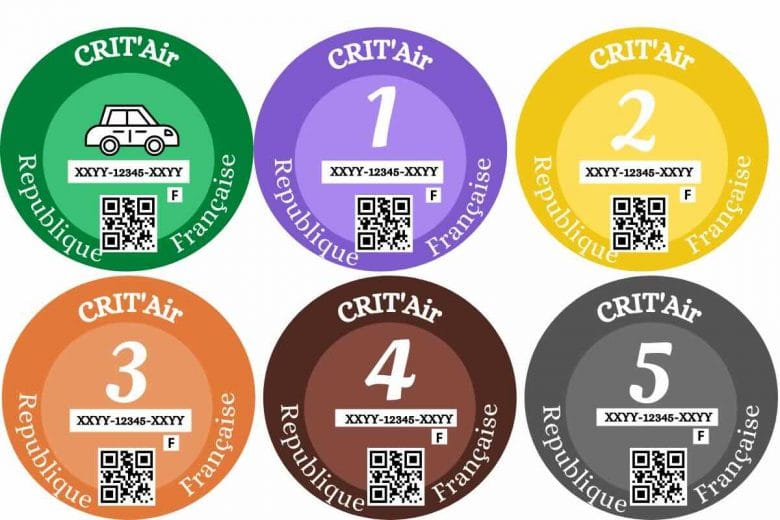 The Crit'Air anti-pollution sticker, placed on the windscreen, is an official 'vignette' to show the pollution level of a vehicle. There are six stickers, from the 'greenest' at 100 per cent, pure-electric sticker, to the naughty number 5 covering Euro 2 diesel-engine cars registered from January 1, 1997 – December 31, 2000.
In a nutshell, petrol cars, vans and motorhomes first-registered before 1997 and diesels prior to 2001 are banned from the French capital's streets between 8am and 8pm Monday to Friday.
Grenoble followed suit in 2022 and Strasbourg in January 23.with new environmental zones introduced in Lille, Bordeaux, Lyon, Marseille, Toulouse and Annecy.

STICKERS FOR THE DISABLED
According to the official Crit'Air website…..'vehicles bearing a parking card for disabled persons need no Crit'Air Vignette.'
WHERE TO BUY
Each vehicle must have its own sticker (which relates to the vehicle, not the driver) and costs a one off payment of €3.72.
Application is online and easy. Visit www.certificat-air.gouv.fr, click on the English flag at the top right and click on 'Applying for your certificate'. You will then be given a choice of 'Vehicle Registered in France' or 'Vehicle Registered abroad'. Follow it through to apply for your sticker. You will need to upload a scan of your registration document but otherwise it's all pretty straightforward.
Once you apply on line, you will receive a confirmation email that you can use until the sticker arrives. This could take up to 30 days.
FINES FOR NOT DISPLAYING A CRIT'AIR STICKER
€68 (£58.63) for cars
€138 (£119) for lorries.
RENTAL CARS
As the sticker is for the car, not the person, the responsibility for the sticker and any fines, lies with the rental firm
WARNING: LOOK OUT FOR PREMIUM RATE CALLS FOR CRIT'AIR ANSWERS
If you need more info, watch out for the provided Crit'Air helpline number of 118 118 which is apparently charged at €2.99 per minute. Instead, use the official info number +33 800 970 033 from the UK, or 0 80097 00 33 from France or send an email via their site at www.certificat-air.gouv.fr.