Cancer Support France – Sud de France
Autumn 2014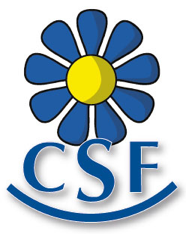 Dear Everyone,
Cancer Support France Awareness Week coincides nicely with our busy September agenda. There is a lot of information so, rather than cram it all in, I've simply attached the appropriate flyers (see below) which have all the details.
Wednesday 3 September – Céret – 10.30-12
Please come to Pablo's Bar on the Place Picasso. There'll be a Book Exchange and perhaps a last chance before the weather gets (even more) unpredictable to sit outside and have a drink and a chat with friends.
Sunday 7 September – Caixas – 3pm
***TRADITIONAL AFTERNOON TEA
Frank and Penny are inviting members, supporters and all those interested in CSF to join them at their home.
Tea, sandwiches and cakes will be served from 3.30pm (as well as other drinks!) There will be live music from Lizzie and Bente, Bring and Buy, homemade produce and English books.
Please let Penny know if you can come (pennycsf66@gmail.com). Tel: 0468 38 81 28 (See below for more details)
Monday 15 September – Laroque – 10.30 -12
We'll be at the Café des Artistes with books and a warm welcome to anyone who would like to drop in for a chat over coffee.
Wednesday 17 September – Ille-sur-Têt – 10-12
Come and join us at Lizzie's Kitchen. Sue Scott, one of our members and a manager at John Lewis until she retired, will be giving a talk on '150 years of John Lewis'.
Cancer Support France Awareness Week 21-27 September
Thursday 25 September – St Cyprien – 11.30
**SPONSORED CYCLING EVENT
Hazel Turner and Geoff Hunt are cycling from Cherbourg to St Cyprien. Their ride is in memory of the many people who have been affected by cancer and they hope to raise money for CSF France and La Ligue contre le cancer. The details are on the flyer attached.
They hope to arrive on the 25th September at around 11.30am at La Flottille, a bar/restaurant practically on the seafront on Boulevard Maillol (www.la-flottille-restaurant.com/Qui-sommes-nous ). The restaurant serves a vast array of food from pizzas to formules and is large enough to accommodate as many well-wishers as can come.
If you would like lunch, please tell Penny now so that she can contact you nearer the time to confirm the details. (pennycsf66@gmail.com)
Friday 26 September – Maureillas – 10.30 – 12
*THE WORLD'S BIGGEST COFFEE MORNING
In conjunction with this Macmillan Cancer Support annual event, we will be hosting our own Coffee Morning at Lo Falque, Route de Mas Fourcade, 66480 Maureillas.
Proceeds will be split between Macmillan and CSF.
Find out how you can take part in this great baking extravaganza by having a look at the attached or contact Maggie Howson on 06 27 00 23 18 or email Lizzie (lizziedawson28@gmail.com) (See below for more details)
A D V A N C E N O T I C E
Saturday 18 October – 7.30pm
Autumn Bal – Bages – Salle des Fêtes
Dancing to the music of Zircon – Tombola – Tapas – Bar
Admission is free but you need a ticket. Contact Miranda 0626.478965 mirandapreston@wanadoo.fr or Lizzie 0468.829914 lizziedawson28@gmail.com
All proceeds will go to CSF and La Ligue contre le cancer
November
There will be our usual Christmas Market sometime in this month. Further details will follow soon.
Happy Holidays to you All!
Diana Eastaff
Please pass this on to anyone you know who may be interested in any of these events and for further information please contact me by e-mail on deastaff@yahoo.co.uk or by phone 04 68 82 90 49.

And check out our website at csf-suddefrance.webs.com for all our future events.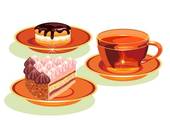 *COFFEE MORNING (

Réunion autour d'un café

)
with/

avec Tombola


Friday 26th September 10.30am til 12 noon


Vendredi 26 septembre 10H30 à 12H00 at/à


Lo Falque, Route de Mas Fourcade, 66480 Maureillas
in aid of / au profit de Macmillan Cancer Support et
Cancer Support France – Sud de France
Please contact Maggie Howson for more details on:

Pour plus de renseignements contacter Maggie Howson à

: Tel: 06 27 00 23 18 or e-mail Lizzie on: lizziedawson28@gmail.com
Supporting all those whose lives have been touched by cancer Soutiens aux personnes touchées par le cancer
**Cycling from Cherbourg to the Med!!

Do you like a challenge?
This is what Hazel Turner and Geoff Hunt are taking on when they cycle from Cherbourg to St Cyprien!
They will be starting their 1,400km journey on Sunday 7th September and plan (all being well!) to reach their destination on Thursday 25th September.
Their arrival will coincide with Cancer Support France Awareness Week.
Both Hazel and Geoff lost their partners to cancer and will be doing the ride in memory of Jeff (1955-2009) and Anna (1953-2012), and in support of the many people, whatever their nationality, affected by cancer in some way.
Their thoughts are particularly with Linda Shepherd, the founder of Cancer Support France, who has just been diagnosed with a recurrence of cancer after 12 years in remission.

You can follow Hazel and Geoff's progress HERE

They will also be raising money for "CSF- Sud de France" and "La Ligue Contre le Cancer". If you would like to make a donation you can donate as follows:-
☛ On line through www.cancersupportfrance.org using Paypal.
1. Log on to the website,
2. Under Affiliated Associations, select Sud de France,
3. At the bottom of the Sud de France page you will find a "Donate" button
☛ Or, by cheque payable to "CSF – Sud de France" or "La Ligue contre le cancer" and posted to Judith Bourne, Treasurer, Chemin de Fuche, 11300, Magrie
Bonne Chance Hazel and Geoff!!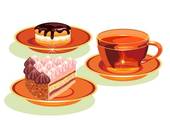 ***Sunday 7th September from 3.00pm
"Traditional Afternoon Tea" at Caixas
A convivial opportunity for members, supporters and all those interested in CSF to get together
Tea, sandwiches and cakes will be served from 3.30pm (as well as other drinks!)
LIVE MUSIC with Lizzie and Bente Bring and buy, homemade produce, books in English …………
To facilitate catering and for more details please contact Penny on…..
Tel: 0468 38 81 28
email: pennycsf66@gmail.com
Frank and Penny Parkinson
Caze d'en Roque Jalaire
66300 Caixas