Coupe du Monde Slopestyle, Font Romeu
---
8th January 2019

-

12th January 2019
Event Navigation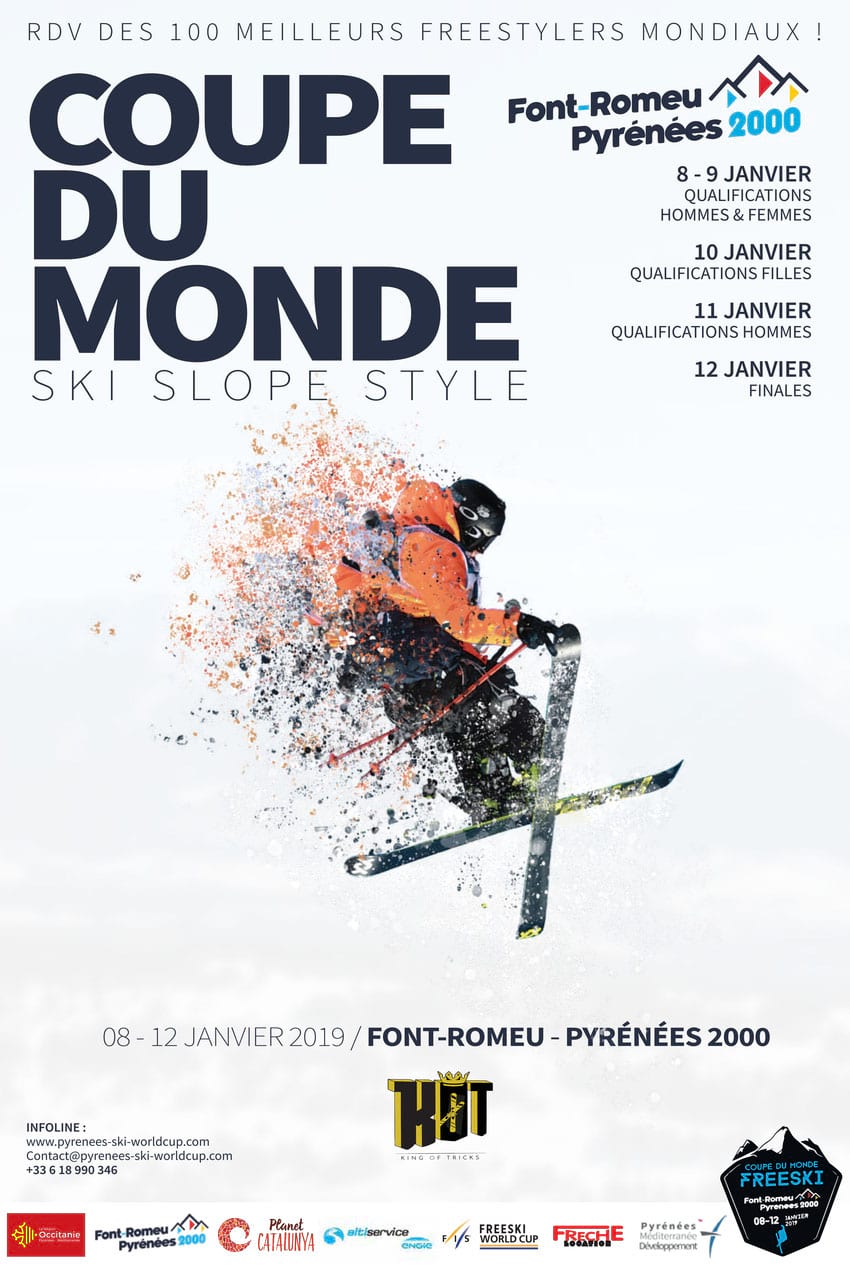 Coupe du Monde Slopestlye
Font Romeu is not just a beautiful ski holiday destination. It's also a hot bed of international sports stars. A training ground for local heros, USAP and the Dragons Catalans, as well as the national teams, home to Olympic gold champions Perrine Laffont and Martin Fourcade, a favourite altitude spot for Mo Farah… the list goes on.
Each year, it is also host to the Coupe du Monde Slopestyle – the World Cup for the best daredevil skiers and boarders on the planet.
What is slopestyle?
Slopestyle involves performing a succession of acrobatic and aerial figures on a specially designed downhill run, combining the high paced action of alpine skiing with the spectacular visual impact of the snow park.
Because of this unique combination, slopestyle has become one of the most popular winter disciplines and has been part of the Olympic Games since Sochi 2014.
The skis used in slopestyle are double-ended, allowing riders to slide backwards as well as forward over a series series of snow or metal elements.
The piste includes bumps that serve as springboards for jumps, ramps along which athletes can grind and obstacles on which they can perform a mind-boggling array of tricks.
Programme
Tuesday 8th, 12.15pm – 6pm
1st training day at the Snowpark de la Calme
Wednesday 9th, 8.30am – 1pm
2nd training day at the Snowpark de la Calme
Thursday 10th, 8.30am – 3.30pm
Men's qualifying
Friday 11th, 8.30am – 12.30am
Women's qualifying
Saturday 12th, 12pm – 2.30pm
Finals