CSF NEWSLETTER: SEPTEMBER 2023
---
1st September

-

30th September
Event Navigation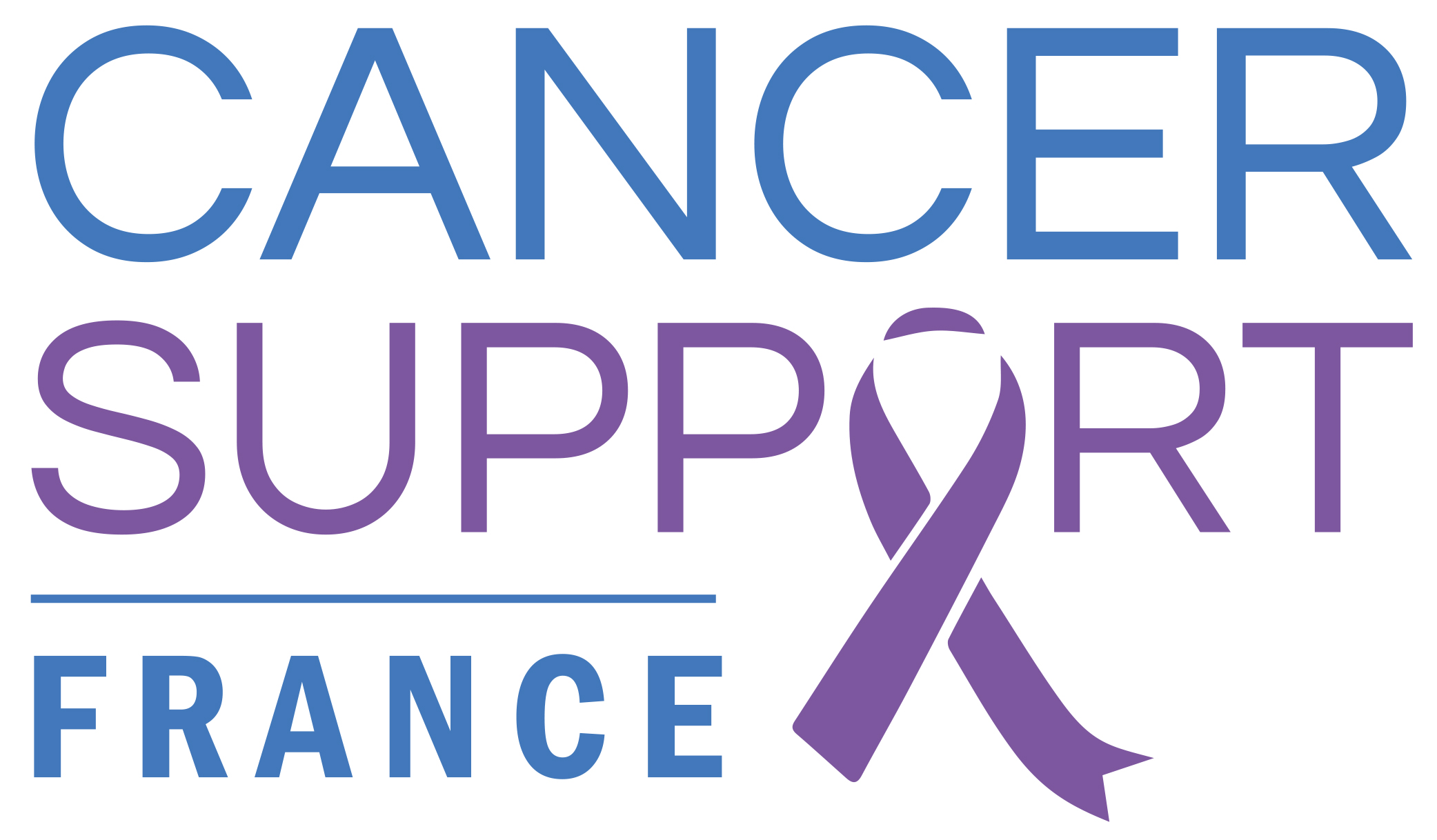 Hello Everyone
Looking out over the Albères at the moment, 7.30 in the evening, everything is green and peaceful. The sun is setting later now and often casts its warm orange glow over my garden around 8.30. It's only the beginning of September and there are still visitors enjoying our beautiful area – they want to make the most of the last days of summer.
As the temperatures drop to a comfortable 25, the birds are back, pecking at the cracks in the patio paving. The tramontane can blow all it likes at the moment – I'll put up with the constant tapping and the flapping so long as I can feel a cool breeze on my face.
Don't be afraid to go to our Facebook page. It's perfectly safe! Lots of photos and info. Go on, I dare you…
This is our national website where there are some interesting news items. The CSF Shop will appear soon. Click on this and have a look at our new Christmas cards.
Tombola and raffle prizes for Autumn Ball
We would be very grateful indeed for anything you might have which you think worthy of a Tombola or Raffle prize. Bottles of wine or spirits, unopened presents, anything in good condition really: paintings, ornaments, china or glass, scarves, handkerchiefs, fancy bed linen.
Also BRIC-A-BRAC wanted for a VIDE GRENIER in Maureillas (details below)
Please bring your donations along to any of our Drop Ins or email me and I will try and arrange a pick-up.
Drop Ins
Wednesday 6 September, Pablo's Bar, Céret, 10.30
Come along for coffee and chat. There will also be books and greetings cards and Céret is a great place to meet up with friends.
Monday 18 September, Café des Artistes, Laroque des Albères, 10.15
Come along and buy a coffee and take away a book or two. If you have books to bring, they must be paperbacks please. No large books and no hardbacks or non-fiction. Don't forget there will be greetings cards on sale!
Wednesday 20 September, Villa Lafabrègue, Prades, 10.15
Catch up with friends at this splendid villa. It's in a beautiful area on the edge of the village. Coffee, tea and books and greetings cards and maybe a few cakes.
Thursday 7th September, Walk for Life, Maureillas
This year's Activity for Life has been cancelled. The Mairie requested that we share the venue for the day with another event of 100 participants. We reluctantly decided that this would not be feasible. We will be back bigger and better next year!
Looking ahead
Saturday 7th October, Autumn Ball, Bages, 7pm – Midnight
Our
Autumn Ball
in the Salle des Fêtes in Bages is always a fun evening!
TICKETS ARE NOW ON SALE
Tapas, Dessert and a glass of wine plus music from Zircon and dancing after the meal. There will also be a chance to win prizes on the Tombola and a Prize Draw at the end of the evening.
The price of a ticket is €20. Please bring your friends and make a night of it. We can reserve a table for up to 10 people.
You must purchase your ticket before the evening of the Ball and you can do this at any one of our events or Drop Ins or just email me.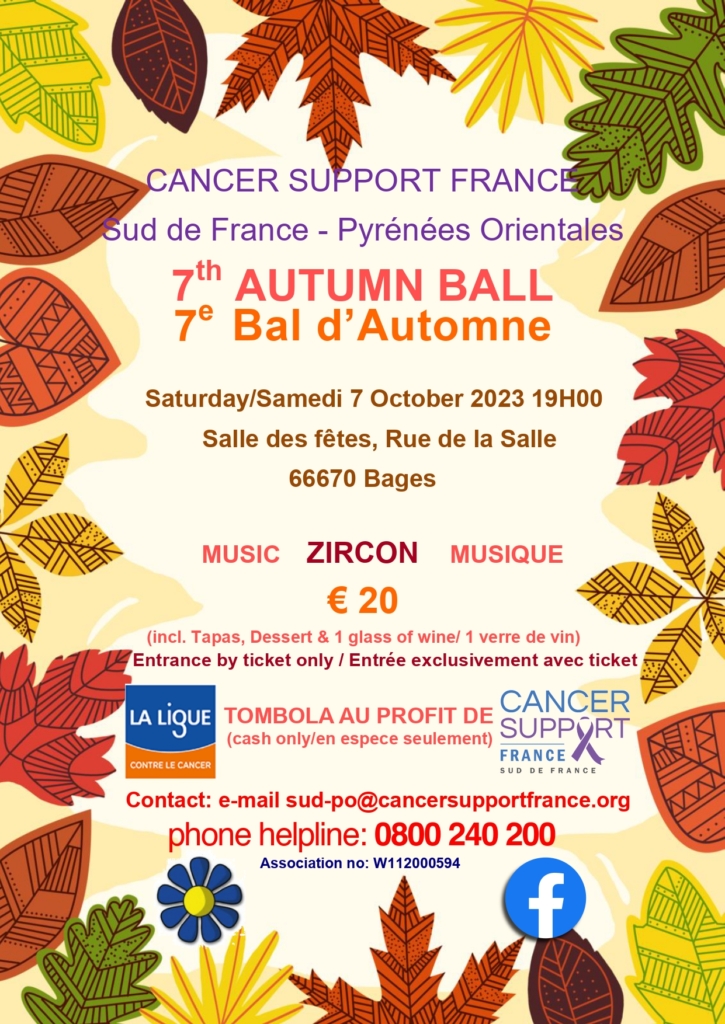 Sunday 8th October, Vide-grenier d'automne, Prat de la Farga, Maureillas, 8am-6pm
CSF will have a stand at this Vide. We will have Christmas cards for sale and other CSF goodies. If you have any bric-a-brac items collecting dust in your cupboard, we'd love to have them for our table. Please let me know, or bring them to one of our Drop Ins.
Thursday 17th October, CSF Sud Information Meeting, 9.30 – 12 noon
Our Information Meeting will be held in the Maison de la Prévention Santé in Narbonne. It is a morning only event, starting with coffee. This is a meeting where we tell members what we do and encourage new people to join. In the past we have extended this meeting to include an introduction to the Active Listening role – on this occasion we will simply talk generally about this it. It is open to all.
Address: 41, boulevard Ferroul 11100 Narbonne
Parking: at Les Halles (the Maison is in the town centre)
If you would like to attend this meeting, please let Sue Ackloo know by Friday 6 October. Her email address is sud-treasurer@cancersupportfrance.org
Please remember
that if anyone is struggling or needing help, the CSF telephone and email helplines are always open. We are there for everyone needing assistance at this time as well as for those affected by cancer. There is also lots of information on our website.
Diana Eastaff