Festa Major, Prats de Mollo la Preste
---
Event Navigation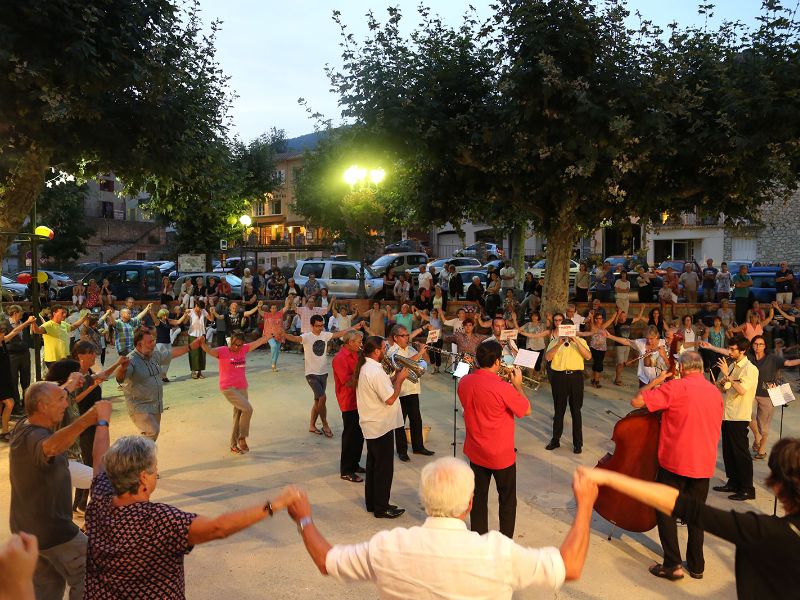 Festa Major de Prats de Mollo la Preste
The festa major is a Catalan summer celebration where towns come together in the streets for fun, food and good (socially distanced) company.
The festival has been given a tentative go ahead but the final programme will depend on government advice following the Covid 19 sanitary crisis. Contact the Office de Tourisme for updates closer to the time.
The festa major in Prats de Mollo is a traditional celebration, beginning with Mass and blessings at 10.30am in the Eglise Saintes Juste et Ruffine.
Then the crowds spill out into the streets for street music and entertainment from local Cobla Tres Vents at midday.
Tie it in with lunch in one of the local restaurants to bring the energy levels up, ready to enjoy more street music at 5pm followed by traditional Sardane dancing in front of the church at 9pm.
Why not check out the festa major in Banyuls sur Mer

too?