Festival of Cheese and Chocolate, Maury
---
Event Navigation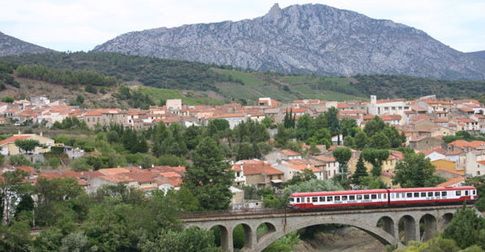 Maury has long been famous for its sweet red fortified wines (Vins Doux Naturels or VDN) – rich, aromatic and very fruity, made from Grenache noir grapes.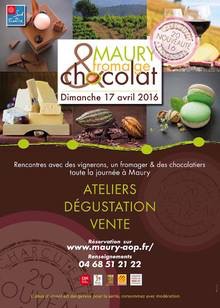 In 2001 the cave diversified into dry wines – reds, rosés and whites, with new country wines such as Terra Novo and Les Maurynates.
To help sales, a chocolate fest was suggested, in which professional chocolatiers spend a day sampling different Maury VDN wines with different chocolate creations in the company of professionals from the wine and catering trades.
One of the biggest surprises for the participants in the original festival, started several years ago, was the marriage of an old rancio (an intentionally oxidised VDN) with a concoction of chocolate with quails eggs and anchovies!
Another fortuitous marriage included conventional Maury wines with chocolates flavoured with honey gathered from fir trees, and cinnamon.
Chocolate workshops await you in Maury on Sunday 26th April, with world champion desert makers and patissiers to guide you. A glass of Maury in one hand, a chocolate creation in the other – life can be so hard n'est ce pas?!!
And cheeses have now been added to the mix. Cheese and chocolate, an interesting melange?