Fête Saint-Sebastien, Saint Jean Pla de Corts
---
18th January 2020

-

19th January 2020
Event Navigation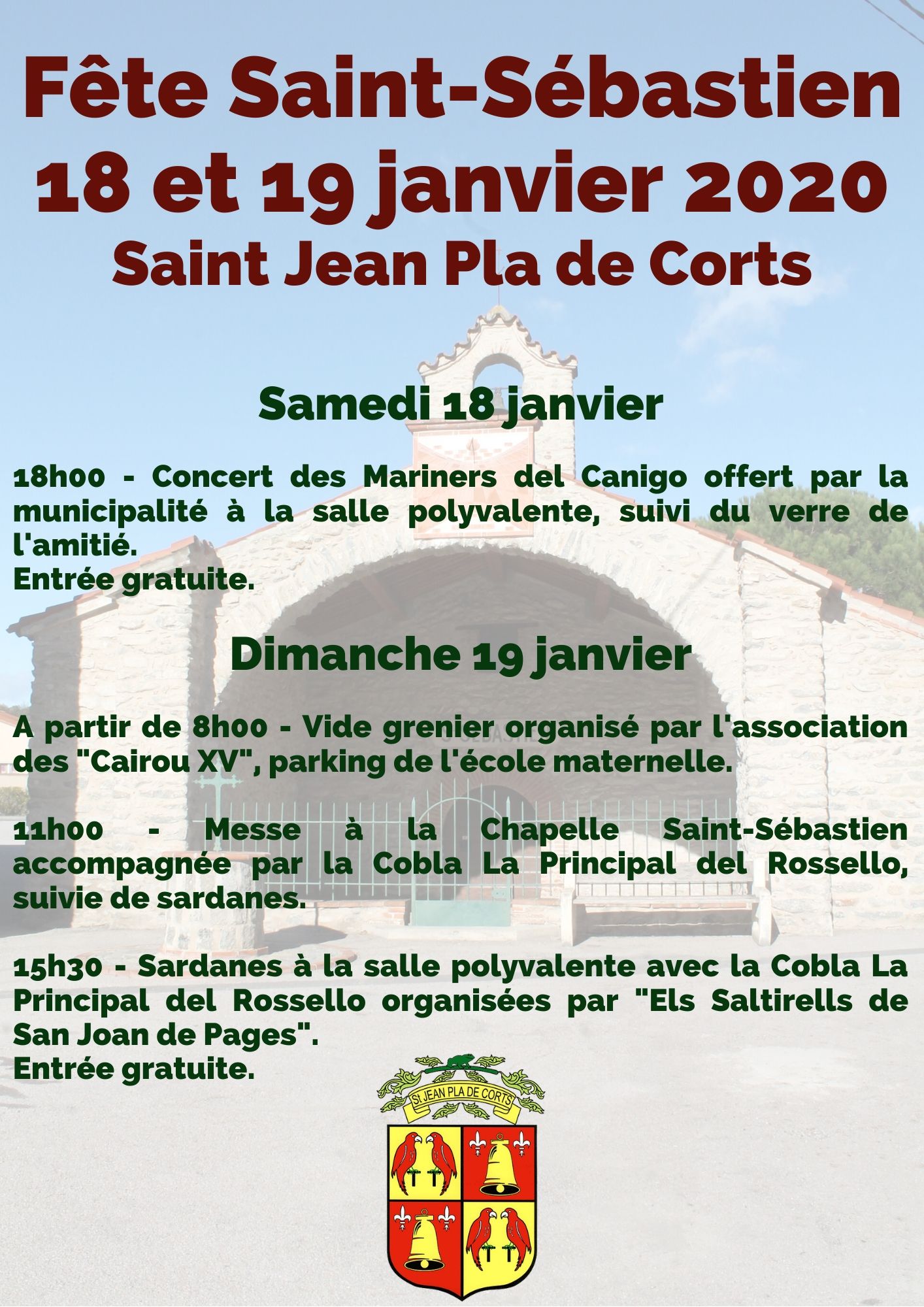 This coming weekend, the 18th and 19th of January 2020, Saint Jean Pla de Corts will host a series of events to celebrate the Fête Saint-Sébastien.
Saint Sebastien was a Christian, martyred for his faith in 287 AD, and is now the patron saint of archers, soldiers and athletes. A local man, born in Narbonne, he became a centurion in the Roman army. He was said to have cured the sick through prayer and converted multitudes to the faith. Sentenced to death by Roman emperor Diocletian for refusing to renounce his faith, he survived being shot at by arrows only to be subsequently clubbed to death. His official saint's day is 20th January.
Saturday 18th January
The Fête Saint-Sebastien festivities will kick off at 6pm on Saturday 18th January with a free concert in the Salle Polyvalente in Saint Jean Pla de Corts by Céret Havaneres group, Els Mariners del Canigo. The concert will be followed by a 'pot d'amitié', a complementary drink courtesy of the town hall.
Els Mariners del Canigo are a six piece band who have been performing together since 1993 with the aim of promoting Catalan language and culture through song. Habanera is a song and dance tradition originating in Cuba in the early 19th century and popularised in Europe towards the end of the century. Perhaps the world's most famous habanera is Bizet's L'amour est un oiseau rebelle, written for his famous opera, Carmen, in 1875.
Sunday 19th January
From 8am pick up some bargains at the car boot sale in the car park of the infant school (école maternelle) organised by sporting association Cairou XV. Then head along to enjoy Mass at 11am in the beautiful Chapelle Saint-Sébastien which will include music from ensemble La Cobla La Principal del Rosello and traditional Catalan folk dancing or sardanes.. The music and dancing will carry on later in the day when local Catalan association Els Saltirells de San Joan de Pages will host more merrymaking at the Salle Polyvalente from 3.30pm.