Fête de la Saint Vincent, Reynés Village
---
Event Navigation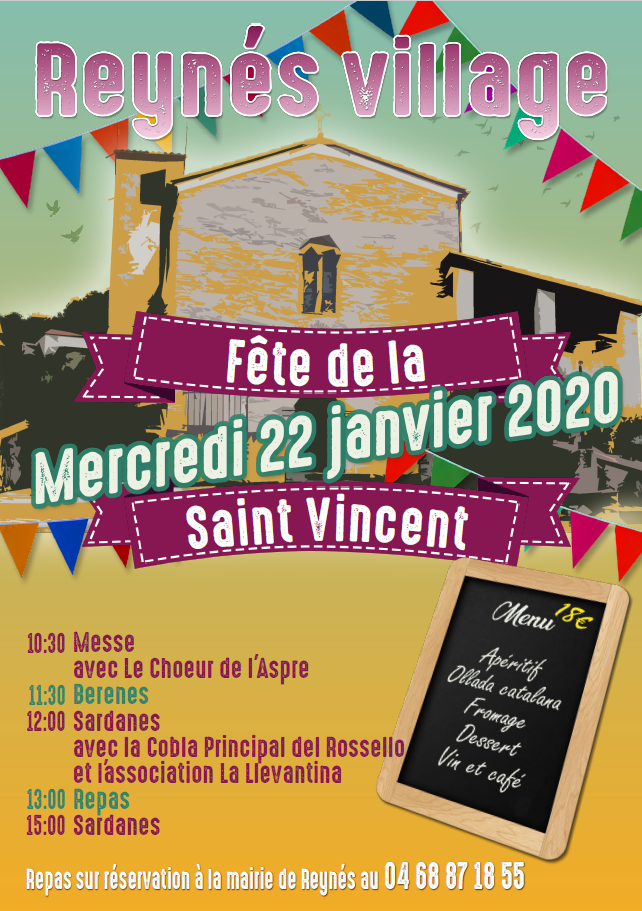 Saint Vincent – a saint worth celebrating!
Saint Vincent is the patron saint of winemakers, which makes him definitely worth celebrating in our book! If you're at a loose end on Wednesday 22nd January, head down to Réynes Village and do just that at the Fête de la Saint Vincent.
The day's events begin with mass at 10.30am with local choir, Le Choeur de l'Aspre, singing for your aural pleasure followed by a morning goûter (berenes in Catalan).
At midday folk dance group, La Llevantina, will be showing off their nimble footwork dancing sardanas to music provided by the talented la Cobla Principal del Rossello.
Lunch is at 1pm with a Catalan feast comprising an apéritif, ollada Catalana (a traditional Catalan winter stew), cheese, dessert, wine and coffee, all for the bargain price of 18 euros. Book your place by calling the Mairie at Reynés on 04 68 87 18 55.
Post-lunch sardanas at 3pm, if you can still move!