Indigènes Wine Salon, Perpignan
---
30th April 2017

-

1st May 2017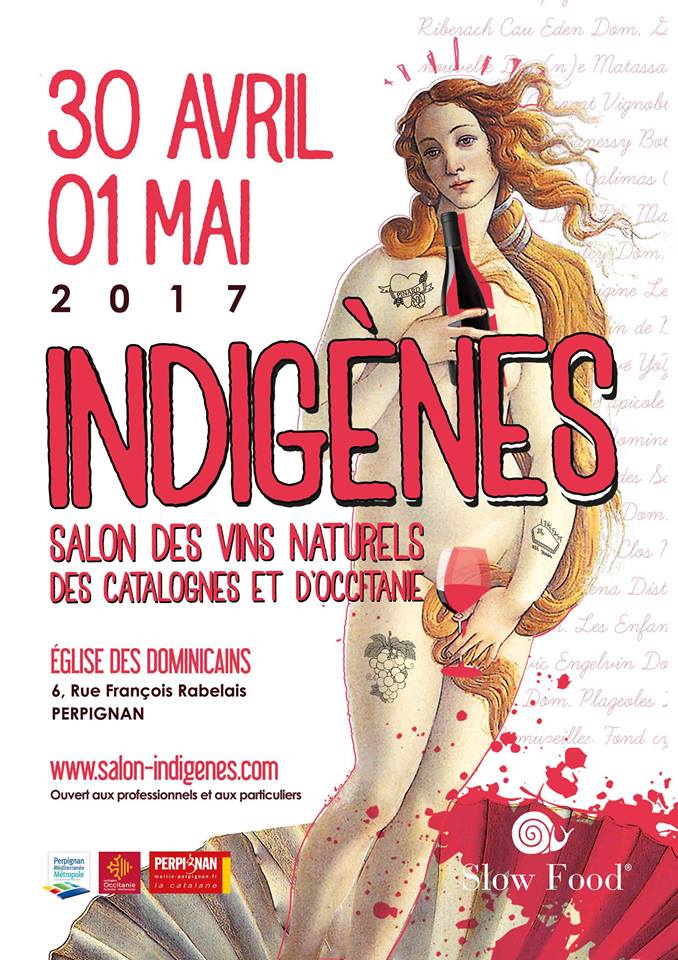 The first wine salon celebrating natural wines from Catalonia and Occitanie
May is one of our favourite months: sunshine, spring flowers, long evenings and more bank holidays than we know what to do with! And things just got even better…
The Eglise des Dominicaines in Perpignan is hosting the first ever wine salon, exclusively celebrating vineyards from Catalonia and Occitanie. On Sunday 30th April and Monday 1st May, discover the finest in local viticulture with the Indigènes Wine Salon.

Born of a desire to bring together local, independent wine producers, the Indigènes Salon unites over 90 vineyards from across North and South Catalonia and Occitanie. It will showcase the special relationship required between man and nature to cultivate the particular flavours of natural wine.
All exhibitors adhere to the Slow Food principles of "good, clean and fair"; good for our heath, clean for the planet and fair for both producer and consumer. So join them and raise a glass (or two!) to their valiant efforts to protect biodiversity and the authentic traditions of artisan production.
PRACTICAL INFO
Opening Hours
Sunday 1.30pm -7pm
Monday 10am – 5.30pm
Tarifs
Sunday 5€
Monday 7€
2 day pass 10€
www.salon-indigenes.com
Follow them on Facebook