Urban Day, Saint Cyprien
---
Event Navigation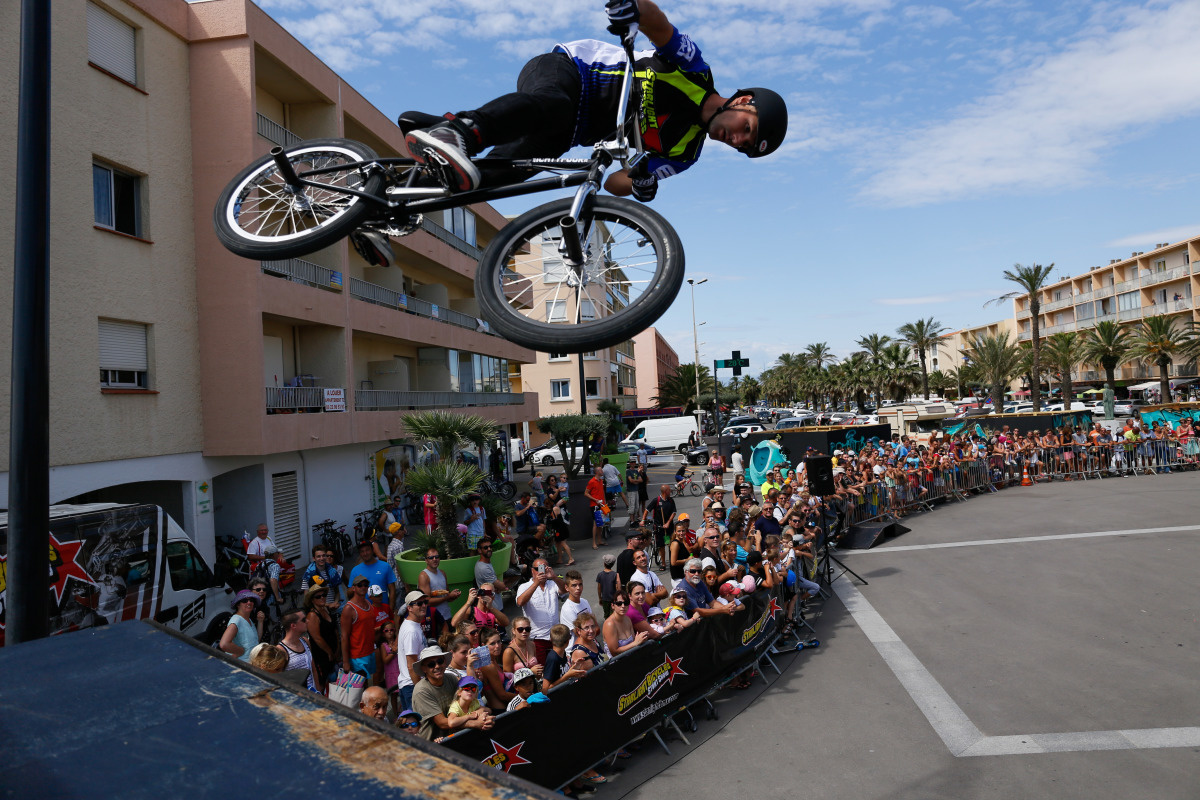 A spectacular demonstration of the hip, hop, happening world of street sports.
The cool characters of the professional BMX team, Starlight, will be showcasing the very best in bike acrobatics on Thursday 17th August. Ramps, rails, skids, flips and even springboards, this promises to be a day full of surprise and adrenaline!
With free initiations on scooters, skateboards and roller blades, the braver (and potentially younger) folk amongst us can test out the purpose-built park, installed for the event. If you prefer to keep both feet firmly on the ground, there is still plenty of entertainment on offer.
Free parking available at Parking de la Capitainerie.
Call 04 68 21 01 33 for more info.
PROGRAMME
11am : Graffiti workshop.
11.30am : Opening of the park, acrobatics, scooter session
11.45am : BMX Show
2pm: Graffiti workshop and scooter session
3pm: BMX Show
5pm: BMX Show