NOTRE DAME DU CORAL
(long walk or short drive from Prats de Mollo)
Remote and isolated, pilgrimages to Notre Dame du Coral have been taking place since the 15th century.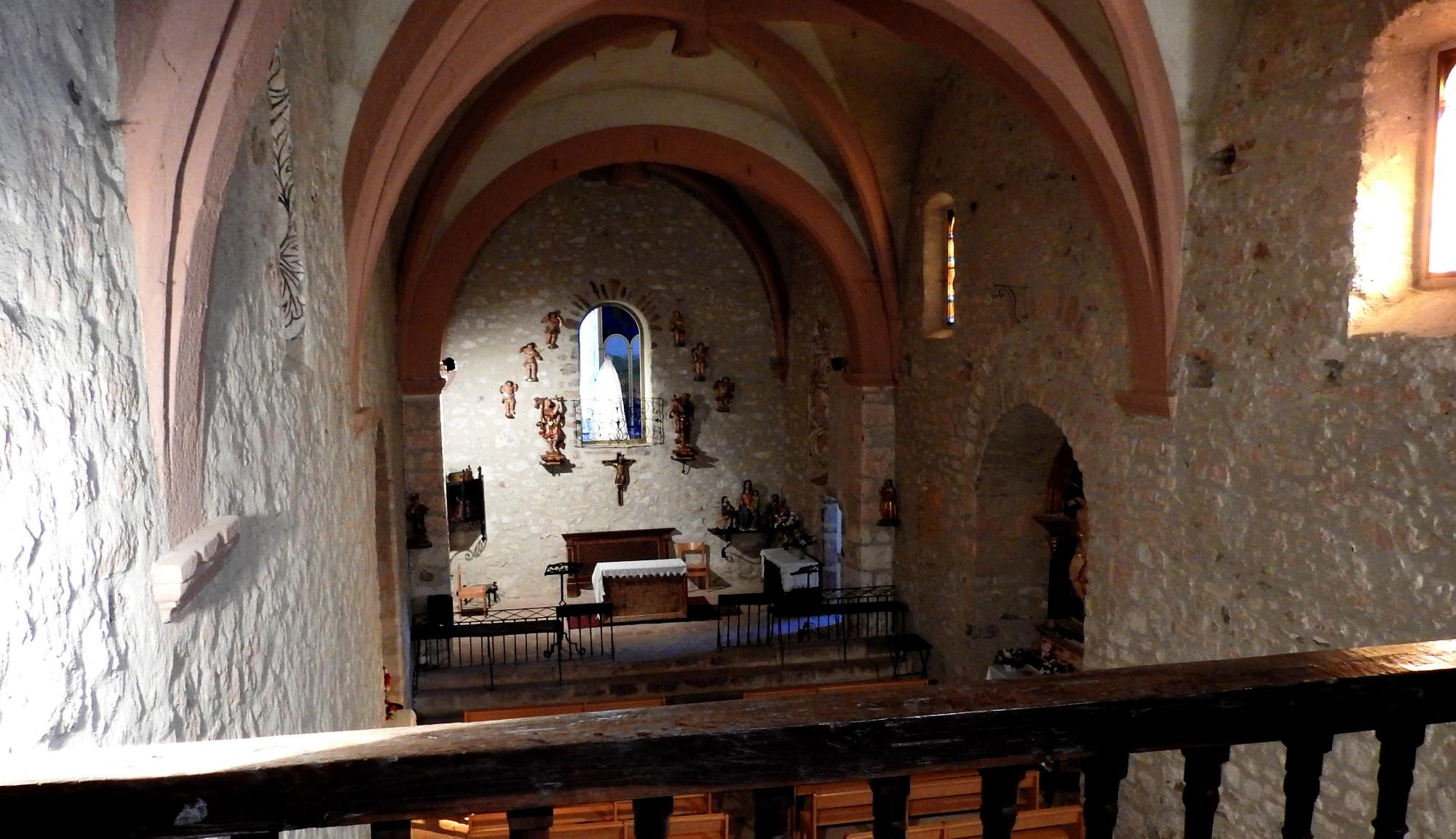 Join the traditional pilgrimage to this former chapel and hermitage.
At the end of the Muslim occupation of Southern France in 811. many Christian hermitages like Notre Dame de Coral sprung up in remote areas like this as France reclaimed back land for Christianity.
The small hamlet 'Villa de Miralles' which occupied this land near Prats de Mollo was mentioned in documentation as early as 987.
In 1428, the hamlet was destroyed by an earthquake, called the 'Chandeleur' but the chapel and its surrounds were miraculously saved!
According to legend, a wooden statue, a black Madonna representing the Virgin and previously from the original tiny chapel built on the site, was later found in a tree trunk, sparking off pilgrim fever.
The arrival of many pilgrims lead to the building of the present church and hermitage for the few remaining inhabitants of Miralles.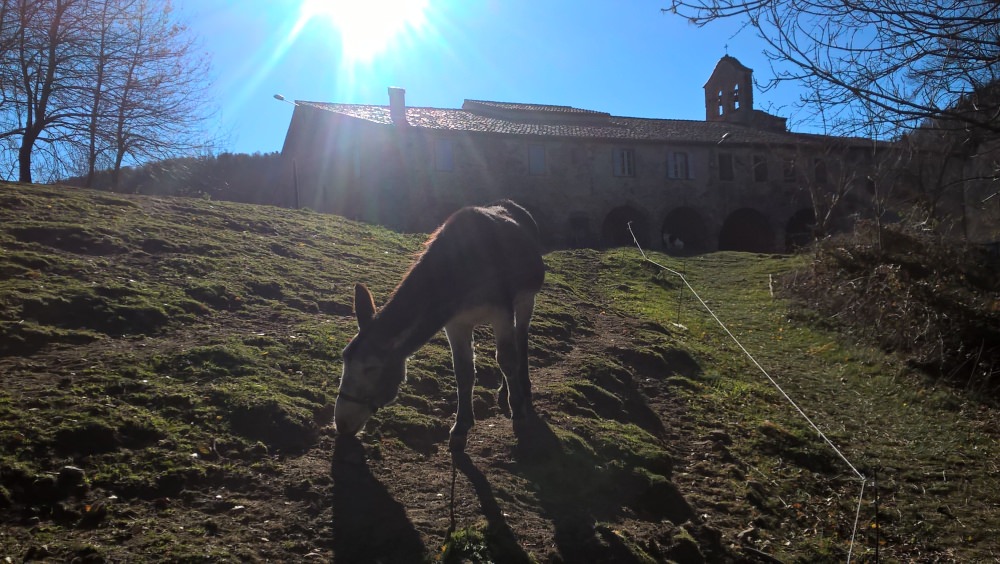 From 1730 to 1911 the chapel was occupied by a wandering hermit (un ermite forain) who travelled from door to door with his "Capelleta", a sort of portable trunk containing religious objects, which he sold to obtain funds to maintain the buildings.
Over the years, the chapel has sheltered pilgrims, soldiers, hermits, and religious cults. It was bought at auction at the end of the 18th century for 850 pounds by five locals who wished to maintain and preserve the building.
Since 1988, ASCOR (Association de soins coordonnés de la Riviera) has been responsible for the preservation and renovation of Notre Dame du Coral.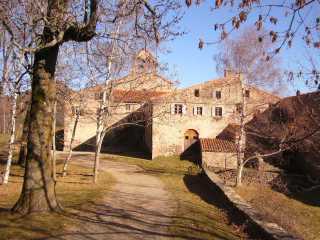 The original building has been restored as a hostel and restaurant, with access to the restored chapel.
Accommodation is basic, and although history suggests you walk this historic path, you can also drive all the way there.
Pilgrimages take place every year to the Ermitage Notre Dame du Coral, in the commune of Prats-de-Mollo. Join them on the Monday of Pentecost, in August and in September. Check out dates with the local tourist office.