Les Abeilles, St Jean Pla de Corts
December 2014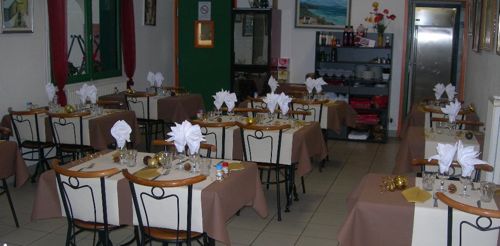 One of those rare village restaurants that is rarely empty, Les Abeilles have got it just right. It's not posh or gourmet, it doesn't pretend to be nouvelle cuisine or art deco, it couldn't be classed as fine dining…..but it's pleasant, straightforward, well cooked fresh food at a price that is easy on the pocket !
At 13€90 for 3 courses at lunchtime you cannot help but be impressed with the value for money and the consistently good standard that is maintained day in day out. Evenings and weekends the price goes up to 21€50 for 3/4 courses and there is always a good choice of red meat, white meat or fish – plus a vegetarian option.
There is a good local wine list, and the service in this popular, family run. restaurant is friendly and efficient. Throughout winter, they are open every lunchtime apart from Monday, every Friday, and Saturday evening
Booking recommended.
1 Rue du Boulodrome,
Saint Jean Pla de Corts
04 68 83 03 33