About diving in France
Qualifications
For deep wreck diving (40m and plus) you will have to have a qualification of at least CMAS 3 star equivalent.
If you haven't been diving recently to these sorts of depths you might be required to be accompanied by an instructor. France is firmly a CMAS country, and as such PADI is less well recognized. However, don't fear as these are commercial dive operators and as long as your log book is decent you haven't too much to worry about.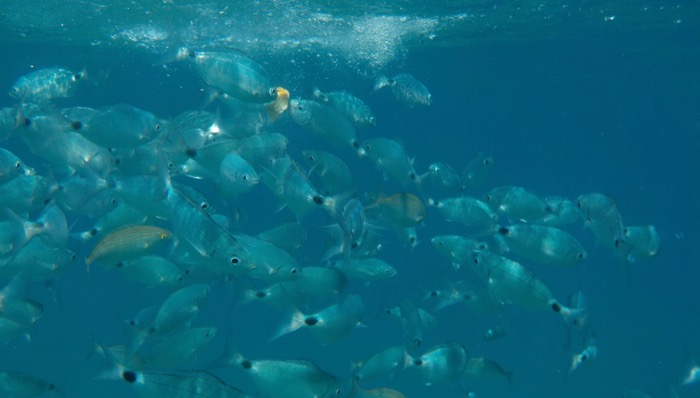 Medical
A dive qualification is not enough any more. France has become much more like Spain with a requirement for a medical certificate of fitness to dive less than one year old.
When first diving with a dive boat you will be asked to present this. Without this you will most likely not be permitted to dive. An alternative may be a log showing a good amount of recent diving activity, but do not count on this if you don't want to be disappointed.
BSAC members can obtain a diving medical form (Form B) from BSAC headquarters to be signed by their GP
Language
Most of the clubs on the coast have some abilities in English, or there will always be someone on the boat who can help you out with translations.
Air
For wreck dives you can easily hire a 15 litre bottle with dual valves with transformable DIN and normal exits. The normal set up for diving in France is twin regulators on a single bi valve bottle, so that you have an independent air source. This set up is a legal requirement for dive instructors in France.
Decompression
The French will think nothing of 15 minutes in water deco, which given that you have warm water, and little to no currents and calm conditions isn't that difficult. With many dive operators a safety bottle is provided, and lines for deco at 3 and 6 meters.
Water Temperature
The sea temperature at the surface ranges from around 9 oC in January to 23 oC in August. June to September are the warmest months in which to dive.
Be aware that in France you will not necessarily be following a dive master about the dive. If this is not how you are used to diving, and it concerns you, then check before signing up for dives
Information courtesy of Scubatravel