Around and About with Tony Goodman
At the far side of Occitanie, just about as far as you can go before leaving the department is d'Artagnan's home town of Éauze. Some very gracious and generous friends invited us the stay at their magnificent home while we explored the area.

Roman villa
The lush green hills and fields of Le Gers were in the business of feeding the roman empire. Perched on a hill top we visited the enormous villa at Serviac. A floor plan as modern as tomorrow and amazing mosaics suggests business was good.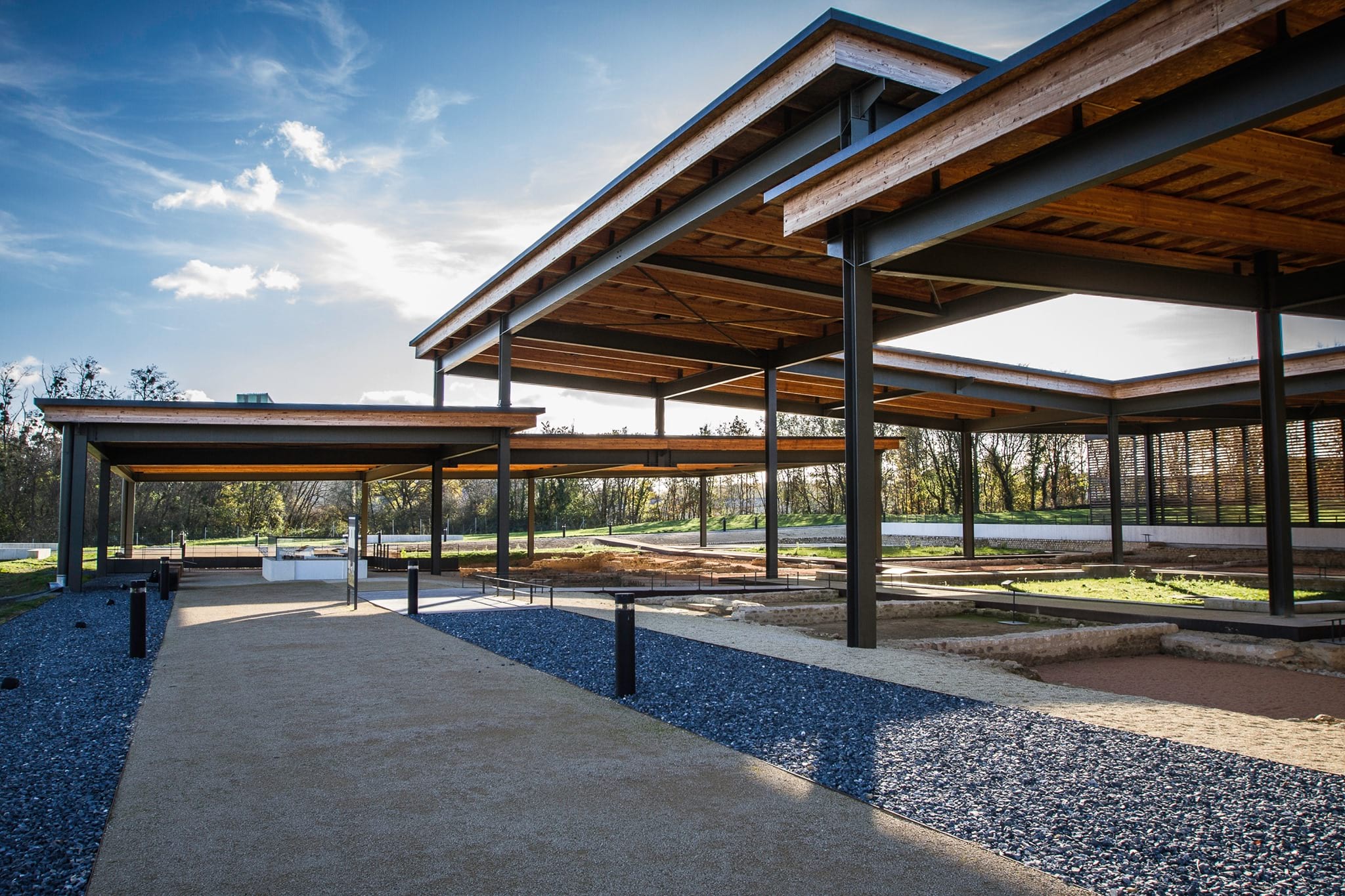 Armagnac
Distilled then aged in oak barrels, it's the stuff of legends. Only distilled once it carries more of the texture and taste of the grape than brandy and cognac. It seems every town and village has a collection of large and small artisanal distillers producing their own version. Armagnac is also used to produce Floc, a very palatable aperitif where it is added to unfermented grape juice. Perfect over ice at the end of the day.
Two Armagnacs attracted our interest. Chateau Millet, a family run local concern whose Armagnac was traditional with plenty of spice and Laguille who age their Armagnac in whisky barrels from Islay.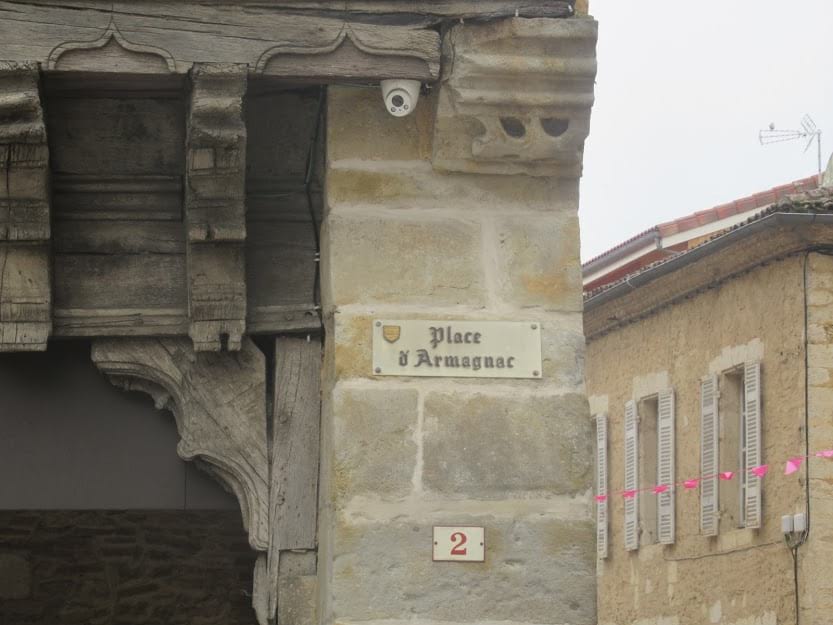 Wine
The area is changing, as are we in the PO. We tasted some outstanding wines. In particular we were impressed with their Merlots and Cabernet Sauvignon/Cabernet Franc blends. Older traditional white varieties are being replaced with Chardonnay and Sauvignon Blanc. Two wineries in particular are well worth a visit. The above mentioned Chateau Millet and Domaine Pellehaut whose Cabernet Sauvignon, Merlot and Tannat was quite interesting.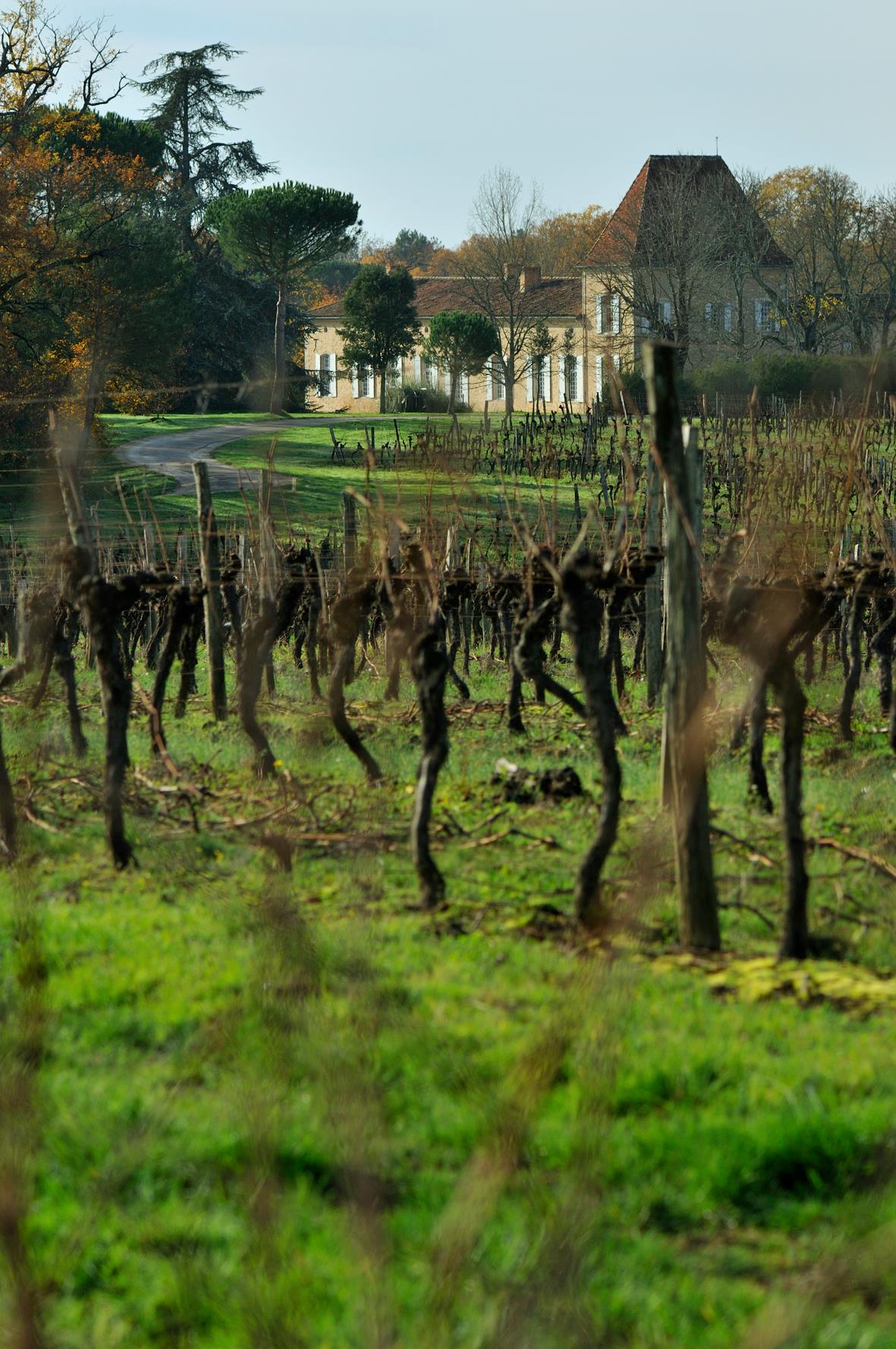 Dining
Finding somewhere for lunch is simple, it seems there is a good quality restaurant on the top of every hill and around every corner. Lunch time set menus seem to hover around 14 – 17€.
Bastides
The area had its share of tough times, when night time was the right time to stay inside behind a stout stone wall. All through the area are fortified villages with ramparts, watch towers and heavy gates. Plenty to choose from, we explored Larressingle and the perfectly round and very pretty Fources.
Visit
Spring and early autumn are the best time to visit. Three or four days is about right. Take the Via Domitia (A9) until Narbonne, turn west onto the Via Aquitania (A61) to Toulouse then find the sign for Auch.
The area has an endless smorgasbord of villages, chateaus, monasteries, wineries and rolling green hills. There seem to be photo opportunities down every lane.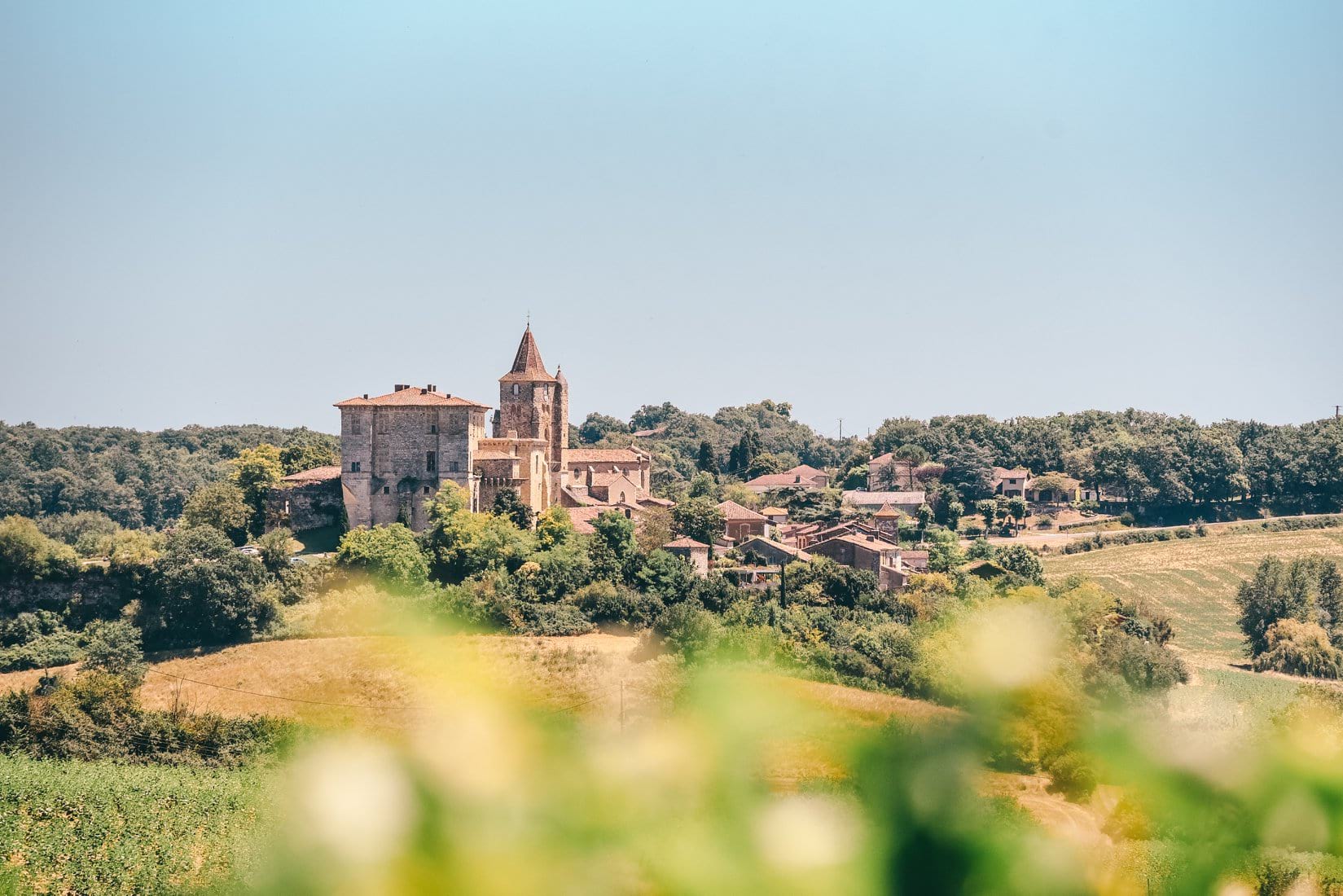 Pork with prunes
Serves 4.
Fry 4 good sized pork medallions in a good sized knob of butter for a minute or two then remove and set aside.
In the same pan fry 2 or 3 three shallots until they are tender. Add a teaspoon of red current jam, a handful of prunes with the seeds removed and a sprig of fresh thyme. Mix a good dash of Armagnac into some chicken stock and add enough of the liquid to cover the prunes and shallots.
Reduce the sauce by about a third then put the pork back in to finish cooking. Just before serving add some double cream and a dash more Armagnac. Serve sprinkled with a flat parsley.
Serve with mashed potato and green beans or perhaps chard.
Accompany with lighter style red wine.