Did you know…..?
A load of balls?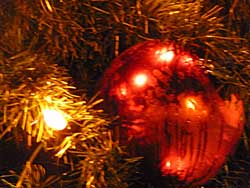 Rumour has it that the tradition of decorating Christmas trees in France actually started in Alsace in the 16th century.
Trees were festively decorated with red apples until a drought in 1858 destroyed the apple harvest.
A glass blower from the Lorraine village of Goetzenbruck quickly started to make apple-shaped glass baubles, which soon caught on around Europe.