Did you ever see Escape to the Chateau? It features Dick Strawbridge and his partner Angel who took on a massive project to restore a Chateau in the Loire. I watched on a cold winter's evening in the UK, and it took me back to the full restoration project I had done on Lancaster Cathedral, on a similar scale to the Chateau. I was completely mesmerised and obsessed with the whole series. I thought to myself….."I could do that"!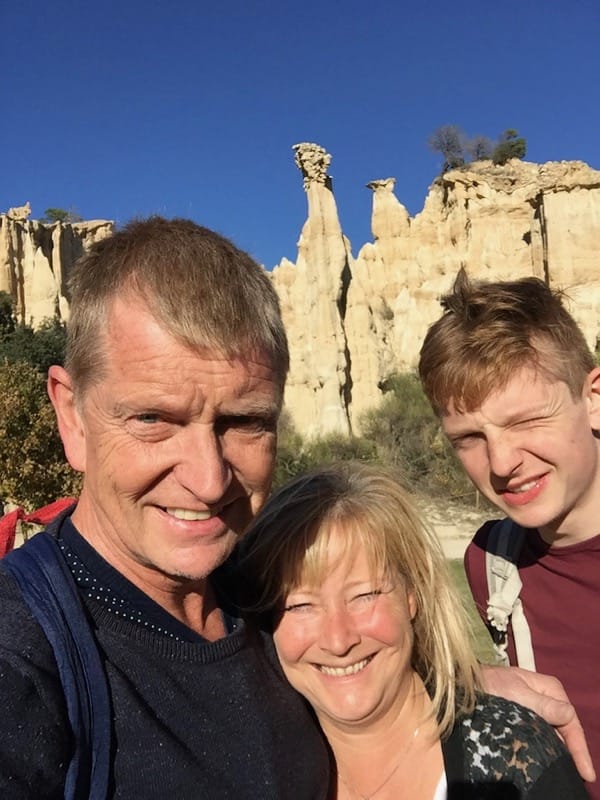 I know I'm a bit of a workaholic. My UK business was doing well, I had won awards, worked for Sir Michael Parkinson, the main MD for Barclays Bank, top fashion designer Grey Zizzer….. but it was oh so very cold and wet.
A large restoration project somewhere in the sunshine would be a great thing to be involved with – and I had the machines and the knowledge to carry it out.
The next holiday we looked at chateaux in the Loire. We came home absolutely buzzing. We had just opened up Pandoras box.
Although beautiful, taking on a chateau renovation just wasn't practical, requiring at least a team of 4-5 men to carry the work out.
We kept on looking but as November arrived, I noticed the temperature drop in the Loire and the rain became an equal match to the UK, (or certainly Lancashire where we lived), so we started to look a little more South. How far South could I go without ending up in Spain?
Then I found a small town called Collioure.
I researched the area and found the temperatures were right for us, by watching Kate's posts on the weather on PO Life and started looking forward to those 300 days of sunshine. Lots of British expats in the region. Oh and the sea!!
Then it was down to practicalities. Where to stay? What if we don't like it? How do we learn the language? Is their any work? The list of questions in our heads went on and on.
We sorted the first question by taking a long term rent over the winter to see it at its worst.
Every evening I would trawl page after page for rental homes until I found what was sounding like a great place, with a very similar phone number in the advert to my own. Spooky. Was it a sign? It turned out to be the Farmhouses at Villelongue Dels Monts owned by a gentleman in the next village, just 8 miles away from me. Destiny? So we met in our local in the UK and did a deal to take it on for October 2017 until the end of March 2018.
In the UK; I fitted Corian or Krion worktops to Kitchens and bathrooms. This totally non porous material has grown in popularity over the past 25 years, being similar to Granite but without the joints, so I planned to take my skills and my materials with me to France.
Paul from the farm house asked me to make him a new worktop in the place we had planned to rent, so we made an initial flying visit to the area to measure his kitchen – and fell in love. We visited Racou Beach, Argelès Sur Mer, Banyuls, Cadaqués, Ceret ,St-Cyprien, Carcassonne and Collioure. Not bad for one week .
My wife Andrea qualified as a TEFL (Teaching English as a Foreign Language) teacher, and my son decided to join us last minute, so it became truly a Family Affair.
So, the dog had his passport and we finally set off with a large box trailer fully loaded. with the kitchen tops for the farmhouse, tools – in fact everything but the kitchen sink. Well actually, we even brought with us the kitchen sink!
Over the next 12 weeks we made many good friends in the village. Villelongue Dels Monts is such a lovely place, and people made us so welcome, greeting us in Yan's local bar with Ca va? and a handshake. Google translate became our next best friend together with an app called Speak and Translate.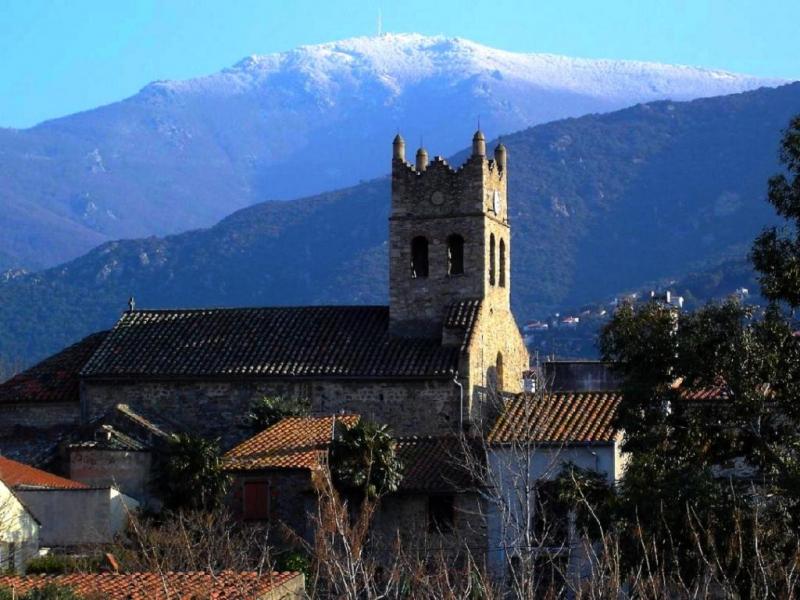 As for work, we started by getting an accountant. Patrice Perrin who advertises in the PO magazine was an absolute star. He is from Perpignan and is the first port of call if you are setting up. He even went to the tax office to help us register. He helped my wife to get her 'entrepreneur' and myself to set up a SARL business. I cannot thank him enough.
We then needed a bank account as you cannot get started till you have your insurance, set up by the bank. It's all about getting things put in place in the right order. We went to Bank Populaire in Laroque next door to Carrefour. Three ladies who all speak a little bit of English have been working with us constantly to get us up and running. They are the most patient people I have come across in the area.
We visited Cave Le Carignan often on a Friday night when It's absolutely buzzing. The bar is full of English and all nationalities and we quickly made friends. Great beer and wine selection .
By 1st January we were up and running, and thanks to Facebook pages like restoration France my son and I soon picked up our first job in Bordeaux whilst my wife got some teaching hours in a school in Perpignan and my son started playing football with the lads from the Cordoba, Yan's bar in Villelongue Dels Monts at an indoor football arena.
The owner of the arena set up a viewing of a new workshop behind the vets in Villelongue which was perfect for us. We were off!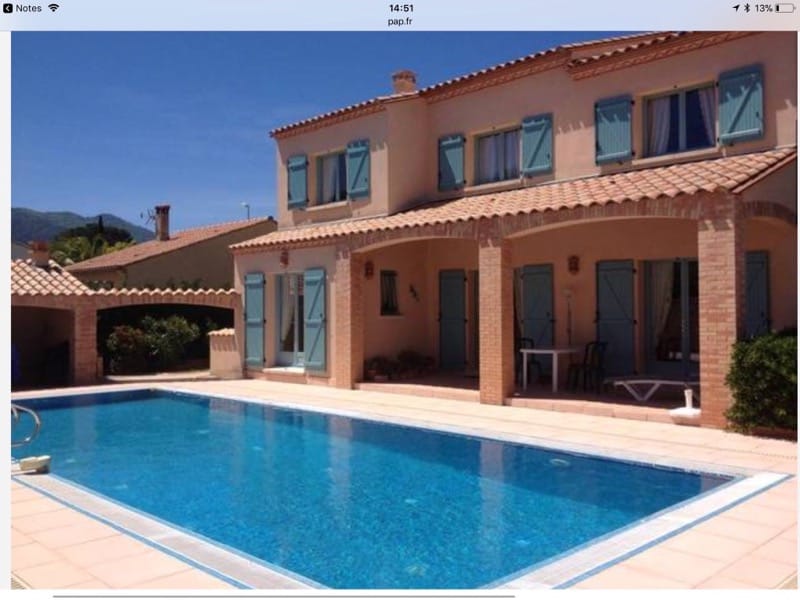 We are now relocated in a great house in Sorède. Several more loaded trips to the UK for tool and machinery, and the workshop is ready too.
The van is sign wrapped and can be seen around the region with our big kitchen stickers, so if you see us please give us a wave.
Our story is created by sheer determination and passion. We love France and want to live here. It's not easy, and you have to be prepared to work hard at it. One of the things that sticks in my mind is a good friend saying "Baby Steps and one step at a time". I have said this to myself so many times when we could have all given up and gone home. We work hard as a family unit and have a plaque in our home that says;
Take the risk or Loose the chance!
I hope this helps others to fulfil their dreams as we have ours
David Andrea and Joseph Parker