Artéjazz- celebrating art et jazz!
---
18th April 2019

-

9th May 2019

|

12€
Event Navigation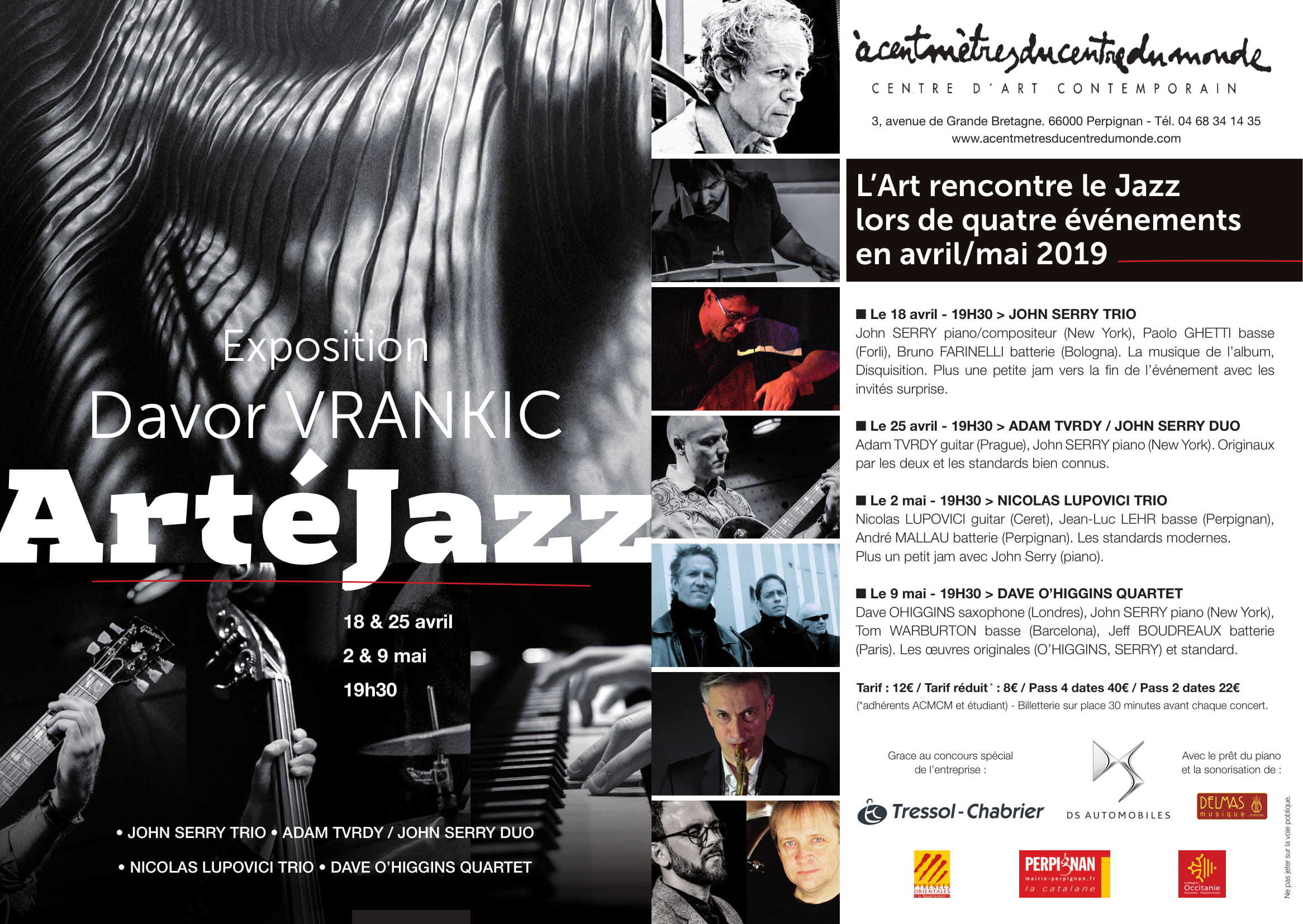 Since the Harlem Collective began hosting art and jazz events back in the 1920s , the love story between jazz music and contemporary art has given rise to many exciting collaborations, exhibitions and events.
Successfully crossing the pond from the Big Apple to Europe, greats such as Picasso, Picabia and Van Dolgen connected with the new, exciting sound. Jazz's unique blend of primitive and exotic, inspired artists and accompanied the new artistic movement.
In 1925, France's Paul Colin released a series of posters, entitle 'La Revue Nègre', which might raise a few eyebrows now but smashed taboos at the time by publicising Black Music.
In 1945, Matisse published his 'Jazz' collection; 20 colourful collage prints that marked the artist's shift to a new medium.
The list goes on…
Where better to host an exhibition dedicated to the art [et] jazz story, than the town deemed by Dalí to be the centre of the world?
A cent mètre du centre du monde (100m from the centre of the world) is a contemporary art gallery, you guessed it, 100m from the Dalí-inspired train station in Perpignan.
This renovated warehouse boasts 1400m² of exhibition space and is proud to host the Artéjazz Festival, conceived with Grammy Award nominated New York pianist and composer, John Serry.
4 evenings of the best in international contemporary jazz and an exiting new exhibition from Croatian artist, Davor Vrankic.
The Exhibition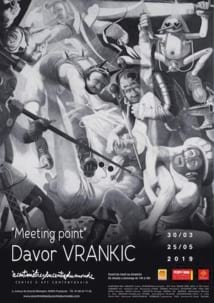 'Meeting Point' is a collection of lead pencil, large format drawings in black and white. Close to photo-realism, in a single space, Vrankic's works confront all his visual experiences, from classical painting to video, from photography to engraving.
The mystical grandeur of the Flemish or Spanish masters merges with underground and popular references in this apocalyptic and twilight reality.
PROGRAMME
Thursday 18th April
John Serry Trio
Music from the album, Disquisition and a jam with invited guests at the end of the concert
John SERRY piano/composer (New York)
Paolo GHETTI bass (Forli)
Bruno FARINELLI drums (Bologna)
---
Thursday 25th April
Adam Tvrdy & John Serry Duo
Original music and firm favourites from the two contemporary jazz greats
Adam TVRDY guitar (Prague)
John SERRY piano (New York)
---
Thursday 2nd May
Nicolas Lupovici Trio
Modern jazz classics and a short jam session with John Serry.
Nicolas LUPOVICI guitar (Céret)
Jean-Luc LEHR bass (Perpignan)
André MALLAU drums (Perpignan)
---
Thursday 9th May
Dave O'Higgins Quartet
Original compositions from O'Higgins and Serry.
Dave O'HIGGINS saxophone (London)
John SERRY piano (New York)
Tom WARBURTON bass (Barcelona)
Jeff BOUDREAUX drums (Paris)
---
12€ per show of 40€ for 4 night pass
Tickets available the week of the show & on the door
CB NOT ACCEPTED