CSF NEWSLETTER: JUNE 2021
---
1st June 2021

-

30th June 2021
Event Navigation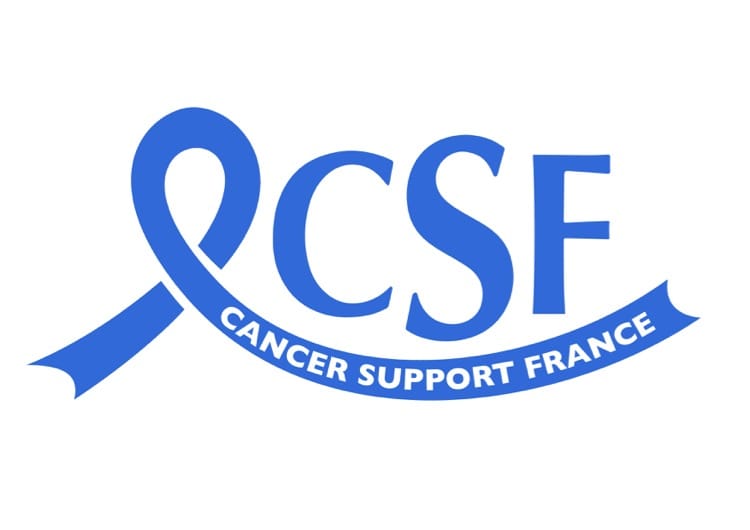 Hello Everyone
Animated!! That's how I'd describe the scene when I arrived at the beach the other day. I never thought I'd hear myself saying the words « this is great » as I wobbled along on my bike trying to avoid people wandering onto the bike lane on the prom. Hotels, bars and restaurants – anywhere where there was a place to set up outside, it was taken.
Meanwhile, as I lie awake at night, battling with the thought that I must now face the fact that it's time to start socialising again, I can hear the sweet song of a nightingale who has never known and will never know the constraints of confinement.
Active Listener Training Day – are you interested?
At the moment we don't yet have a date for this course. We thought we would first find out if anyone is interested in training to becoming an Active Listener. Please do contact Maggie Longworth (sud-maggie@cancersupportfrance.org) if you would like more information.
Entry to UK – beware
Penny Parkinson has recently made a trip to the UK. She has shared her travel experience and I think you will find it very helpful. She did the journey from home to Paris by train and then by Eurostar Gare du Nord to St. Pancras.
Great British Banger
https://corinnecarroll.com/monthly-specials
---
Now for some good news – The Drop Ins are BACK!
All the events are subject to weather conditions as we have to be outside in order to comply with the social distancing rules. Also please remember that masks must be worn.
Wednesday 2 June, Pablo's Bar – Céret, 10.30
We will be at Pablo's Bar again! They are happy to have us sitting outside at tables which is great news. Please come along and join us and bring your friends.
Wednesday 16 June, Villa Lafabrègue – Prades, 10.15-12
We're pleased to say that this venue will be open and there will of course be coffee, tea and books. Please come and join us outside in the garden. Please note, we start at 10.15. The address is 15 Avenue Louis Prat, 66500 Prades.
Monday 21 June, Laroque des Albères, 10.30-12
We can meet up again at the Café des Artistes. Let's hope the sun will shine on us. There will be masses of books of course so bring your own paperbacks for exchange. You can buy a coffee and take two books. We look forward to seeing you there so come and meet friends or bring family.
Thursday 2nd – Sunday 5th September, Cycle for Life
For this year's
Cycle for Life
event, we are travelling from Carbonne 31390 to Fronsac 31199 in the South West of France and this year we are including a walk as well as a bike ride.
The bike ride (otherwise known as the Garonne Challenge) will follow the Parcours Cyclable de la Garonne for virtually it's full length, from glimpses of the Pyrenees at Carbonne to ending up right in the mountains alongside the river at Fronsac, not very far from the Spanish border.
The Saturday cycle event is a circular tour taking in the lovely Neste Valley with our lunch stop (along with the walkers) being nestled below the UNESCO World Heritage site of Saint-Bertrand-de-Comminges (known locally as the Mont St Michel of the south).
The walkers have the opportunity of a circular tour starting and finishing at Valcabrère with its superb mosaics and visiting the historic and magnificent cathedral and town at Saint- Bertrand-de-Comminges.
Our Friday and Saturday night accommodation is at Montréjeau overlooking a lake and with the mountains behind. We have reserved 9 lovely wooden 2-bedroomed chalets on a 'first come, first reserved' basis.
On the Saturday late afternoon we are hoping to give those who want to the opportunity of visiting the caves at the Grottes de Gargas before organising a group meal at Le Paleo restaurant alongside.
There is something for everyone, from shorter flat cycle rides, to longer day rides, to the picturesque walk.
Fancy joining us and raising some money for a fantastic cause? Perhaps you would like to volunteer to help us organise and man the event. If you would then please contact Sasha Hendersen admin@cancersupportfrance.org or check out the Facebook page
Thursday 9th September, Activity for Life – Maureillas
Our own Activity for Life event is the Walk for Life. The date has been fixed and we are starting to organise the sponsored walks. There will be two walks and our musicians have been booked!
If you would like to participate in one of the sponsored walks, it's never too early to contact Penny Parkinson (sud-penny@cancersupportfrance.org)
Wednesday 13 October CSF Sud – Autumn Open Meeting – Perpignan
This is our Open Meeting which was scheduled for earlier in the year.
There will be no changes to the arrangements that were in place for April. We start with coffee, then a brief update on all the CSF news.
We are very happy to say that our proposed speaker, Charles Van Oudenhove, is able to be with us. (If you need a reminder, he's a doctor in the Palliative Care Mobile team in Perpignan Hospital where he has been working for the last twenty years. He and his team go wherever they are called in the Pyrénées Orientales – hospitals, clinics, retirement homes or to people's homes – helping doctors and nurses give the best palliative care possible.)
I really hope that by October we will all feel safe enough to venture out and start seeing our friends. This seems to be the perfect opportunity to meet up again after so long.
Please remember
that if anyone is struggling or needing help, the CSF telephone and email helplines are always open. We are there for everyone needing assistance at this time as well as for those affected by cancer. There is also lots of information on our website.
Diana Eastaff