Festival of St Vincent, Collioure
---
Event Navigation
14th to 18th August 2016 – Collioure
CLICK HERE FOR FULL PROGRAMME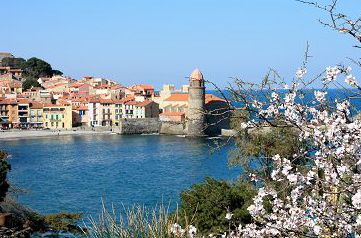 This festival was first celebrated in the year 1701, on the day when the relics of St. Vincent, the patron saint of Collioure, were returned to the village. Numerous festive events have been preserved including, for example, games and competitions on the water, such as the 'ronde du clocher' (swimming around the port and bay) and various nautical games.
Demonstrations of Catalan fishing boats, dances for everyone, street parades, concerts and live concerts and music. The Catalan Procession on the Sea is a highlight of the celebrations and the streets are filled with bodegas, music, dancing and all manner of entertainment as well as a grand firework display. (Fireworks cancelled for 2016)
And the best thing of all for those of us who are anti corrida……is that the Collioure corrida is no more! Enjoy the festivities. No bulls will be slaughtered nearby.
FREE ALCOHOL TESTING WILL BE AVAILABLE. LOOK OUT FOR THE ROUTE 66 STAND AMONGST THE BODEGAS.