PERMANENT EXHIBITION AT THE CASTILLET, PERPIGNAN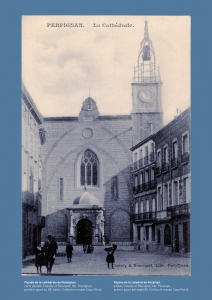 Capital of the Catalan region, centre of Catalonia culture, Perpignan owes much of its heritage and cultural development to the kings of Majorca.
They were responsible for the transformation of Perpignan into a thriving trading post during the middle ages.
The Palace of the Majorcan kings still dominates the town while the Castillet, once a city gate, then a prison, now a museum, is all that is left of the original city walls.
Today, Perpignan is a colourful mix of old and new, combining chic and stylish department stores, trendy boutiques and busy restaurants with narrow, cobbled streets and small intimate bistros – an easy city to wander through.
A permanent exhibition at the first floor of the Castillet takes you on a journey through Perpignan's rich past.