WEDNESDAY 12 APRIL 2017
Although the pound didn't have much of an initial reaction to the UK's latest inflation data, GBP later surged against is rivals as geopolitical developments left investors wary of higher-risk currencies.
The pound was able to approach the €1.18 level against the euro, hitting a high of €1.1780, while GBP/USD advanced by over half a cent to strike $1.2494.
Sterling's performance against the Australian and New Zealand dollars was even more impressive, with GBP/AUD jumping to a two-month high of AU$1.6682 and GBP/NZD climbing to its best levels since December 2016 (NZ$1.8008)
But can the pound hold these gains with UK wage data ahead?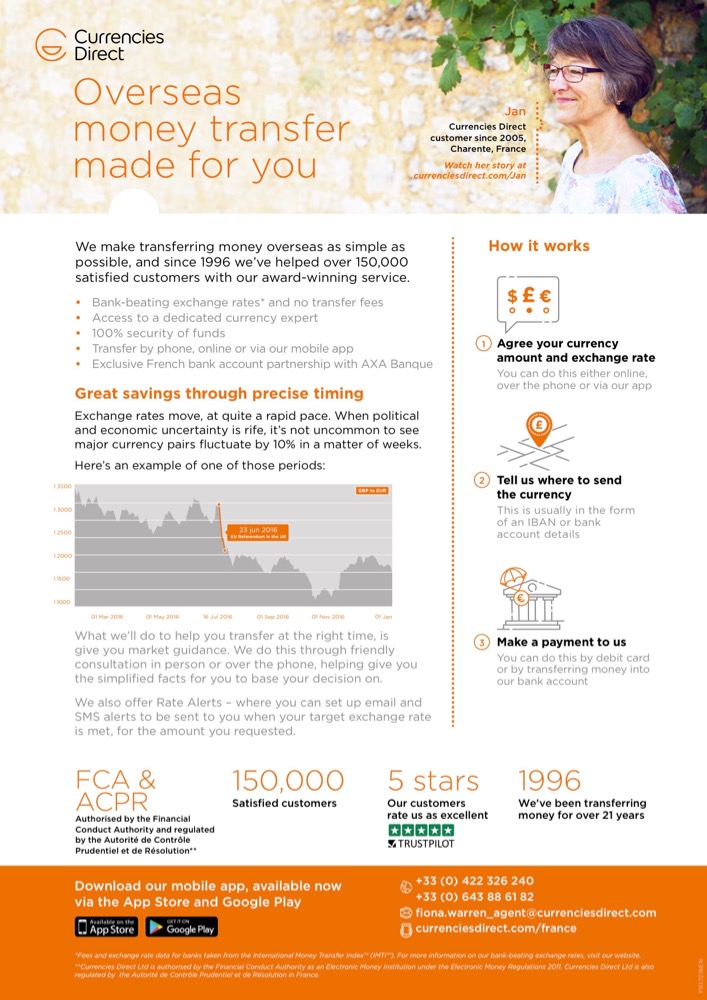 What's been happening?
The UK's inflation data (billed to be yesterday's big news item) turned out to be a bit of a non-event in terms of inspiring pound movement.
Inflation was shown to have remained at a three-year high of 2.3% in March thanks to rising tobacco, food, alcohol, and clothing prices.
However, as the result wasn't viewed as having much influence on Bank of England (BoE) interest rate hike expectations (it would take a substantial uptick in consumer price pressures to push the central bank into adjusting policy) its impact on the pound was minimal.
But later in the day the pound came into its own amid reports that American officials had made public warnings to Russia, China and North Korea. With North Korea insinuating that it has nuclear weapons aimed at US army bases, fears that geopolitical tensions could rapidly escalate saw higher-risk currencies drop and the pound climb.
What's coming up?
Today the UK is set to publish its latest batch of employment figures. The unemployment rate is expected to remain at 4.7%, with the UK having added 68k positions.
While the pound could enjoy a little boost if it turns out that the UK added more jobs than expected, the wage numbers are likely to have more influence on how GBP performs today.
If average earnings increase (despite being forecast to remain unchanged at 2.2%) Sterling could extend yesterday's gains and potentially hit new multi-week and multi-month highs.
However, any slowing in average earnings would relieve the pressure on the BoE to make adjustments to interest rates and could send the pound tumbling in the hours ahead.
Other news to watch out for today includes a speech from BoE Governor Mark Carney and the Bank of Canada (BoC) interest rate decision.
The BoC isn't expected to make any adjustments to monetary policy but if it issues cautious commentary about the risks facing the domestic economy, the GBP/CAD exchange rate could climb.
.
CHECK OUT THE RATE