Did you ever read Tintin? Maybe you still do…or have children or grandchildren who follow the adventures of the intrepid reporter-turned-explorer and his faithful dog Snowy, (or Milou in the French edition).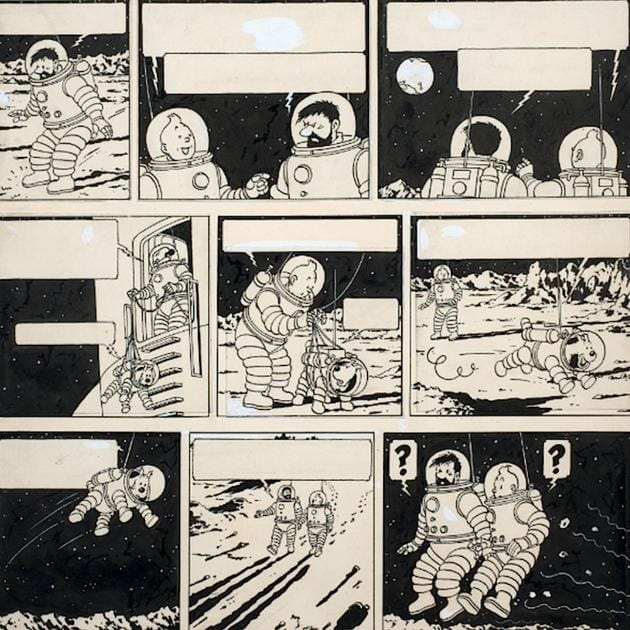 Les Aventures de Tintin, a series of 24 comic books first created by Belgian cartoonist Hergé in the 1920s, was actually one of the most popular European comics of the 20th century.
And Tintin-mania is back again!
Hergé died in 1983, after selling around 230m Tintin books.
Original Tintin comic book drawings have been fetching millions at auctions in recent years. At the end of 2016, an original 50cm x 35cm drawing in Chinese ink from Explorers on the Moon has sold for a record €1.55m in a Paris auction. It shows Tintin, Snowy, and Captain Haddock walking on the moon wearing spacesuits and looking at Earth.
Another rare original drawing, valued at 600,000 to 700,000 euros.
went for a mere 753,000 euros at a Paris auction in April 2017