The rollercoaster ride for Sterling continues… Just two weeks ago we saw a peak of €1.176. Since then it's been a steady decline, currently sitting around €1.141
For anyone selling property, or who needs to move money from France to the UK, this is good news. For example, a Currencies Direct client who sold and who had €150 000 to transfer back to the UK would have received approximately £127,551 on 5th May. Today the same transfer would buy them approx. £131,463 – almost £4,000 more!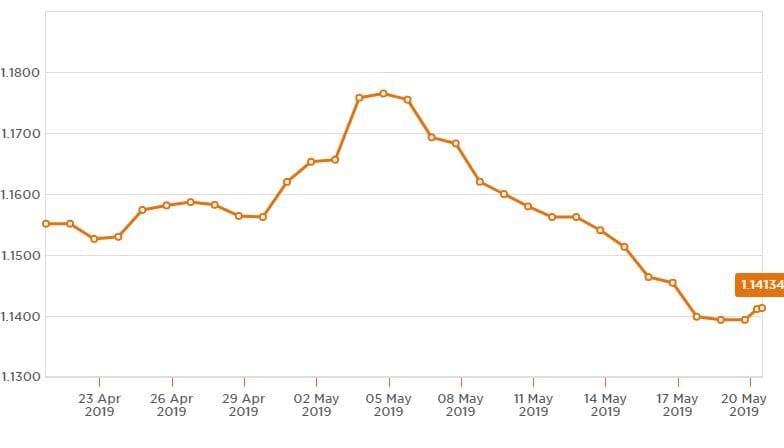 Now could be a good time to get in touch with anyone considering an offer, or in the process of selling? Don't forget with Currencies Direct clients can lock in a rate for up to 12 months – and given the current volatility in the GBP/EUR pairing it's easy to see why this is a good option for anyone buying or selling property..
---
TRANSPARENCY
P-O Life receives a small commission from Currencies Direct when readers use them for their money exchange. This goes towards maintenance and upkeep of the site, not on beer and wine as those who know me might suspect! 🙂 Thanks for your support.
Kate