Mike Thomas, Sorede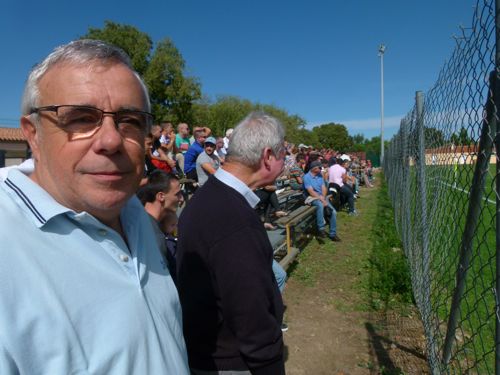 USAP kicked the weekend off with a magnificent 28-16 victory against second placed Montpelier to climb to sixth place in the Top Quatorze.
They pleased their fans with their open, attacking style of play and even the returning Nicolas ''Le Bus'' Mas (a Montesquie boy) could do little to stem the tide.
Nearly 11,000 spectators watched them take a half-time lead of 20 points to six through tries by Duvenage, Purll, the increasingly impressive Guitone and a conversion and a penalty by James Hook. A second half try by R. Taofifenua and a Hook penalty sealed the fate of the visitors.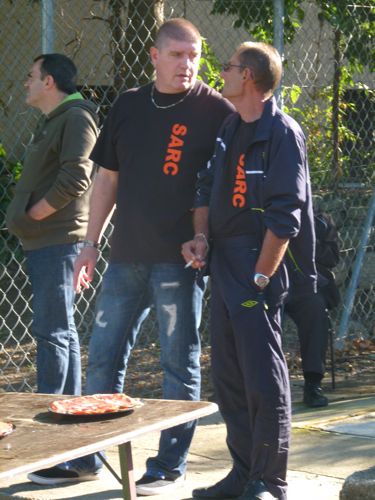 USAP's ability to attack from all parts of the field was noticeable throughout the game but particularly in the tenth minute when Hook started a move in his own 22, continued by Lopez, Mgkevu and Perez, before the Australian Purll plunged over the line.
The Aime' Viral roared its approval.
Unfortunately the Catalan Dragons were unable to follow USAP's example and went down 14-4 to Hull FC. The Drags had plenty of possession but were unable to get through a disciplined Hull defence.
Highlight of the weekend however was the excellent victory (19-6) of the newly formed Sorede/Alberes RFC against the Baby Nyns from Moulin a Vent, Perpignan.
A fair sized crowd watched the match in glorious sunshine at the riverside ground in Sorede. The ''Baby Nyns'' were unable to play there familiar brand of ''le Rugby de Champagne'' against a committed Sorede/Alberes outfit. The powerful Marty in the second row had a fine Match. Festivities went well into the night at ''Frederico le Magnifico's'' Rugby's bar. Bonne Commencement.
Featured in the Photographs are the Le Maire de Sorede Yves Porterix and Chief pundit Frederico Le Magnifico giving his post match analysis.