Tucked away off the coast road, half way between Port Vendres and Banyuls-sur-Mer, lies the bay of Paulilles, three beaches (Bernardi, del Mitg and Fourat) separated by rocky headlands, surrounded by steep and endless vineyards, and rugged mountains.
Walk there along the coastal path from Port Vendres, drive, cycle, or take the 1€ bus Perpignan Cerbère route. A large, free car park off the roundabout is well signed.
On the Plage Bernardi, next to the Sole Mio restaurant, you will find Paddling Paradise Paulilles.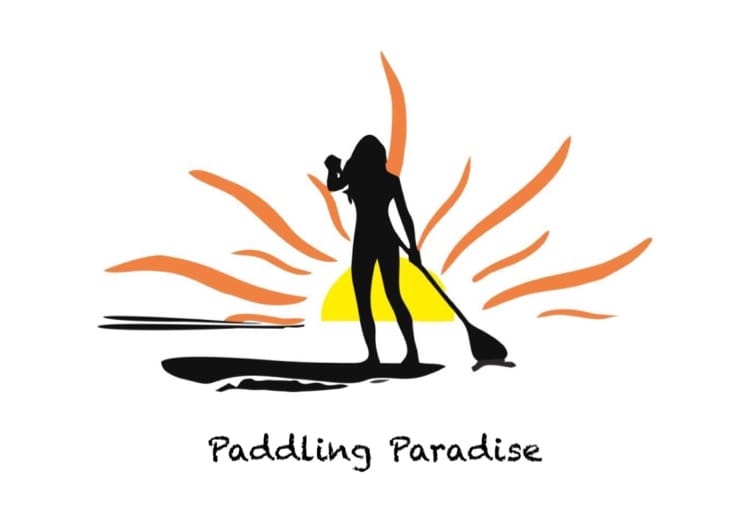 Its all in the name…Paddling Paradise. This rocky coast is stunning from the land, but from the sea you are taken to another dimension, the waves lapping around your board, the calm…..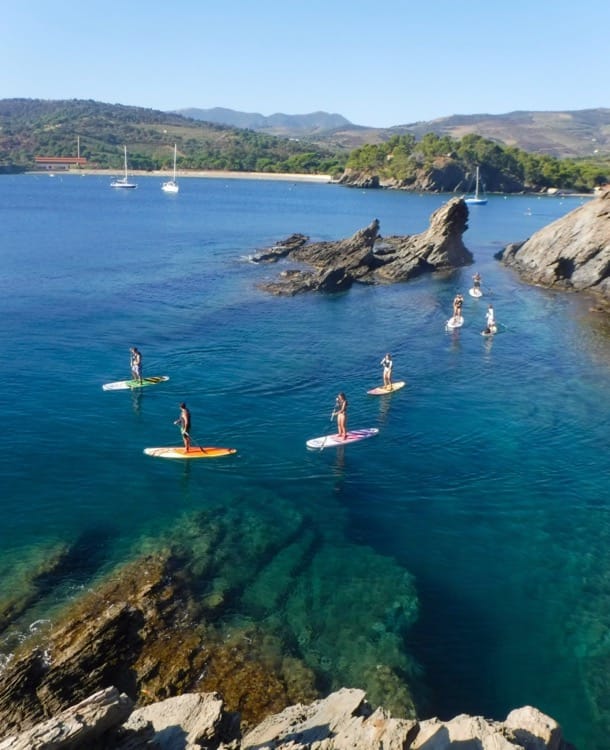 PPP offer more than just paddle hire. They will take you out in a group, en famille, en amis, and show you the best parts of this fabulous rocky coast, with breakfast, in the morning, wine in the evening…..
"Réveil en douceur"
Head out on your paddle for breakfast in the creeks.
"Apéro – paddle"
A tasting paddle to enjoy the renowned wines of the Clos de Paulilles
"Enterrement vie de jeune fille/garçon"
Stag/hen night? Celebrate it with friends out at sea.
Fun and frolics assured!
IT'S A HEALTHY BODY WORK OUT…..WITH BENEFITS