SOS Help in France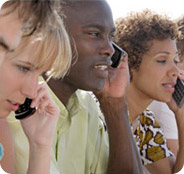 Feeling down? Call us up!
SOS Help volunteers listen in confidence to Anglophones in France from 3 to 11pm daily. Callers may stay anonymous and our listeners are non-judgemental. We are part of the SOS Amitié Federation and have links to the Samaritans.
why call us?
Are you worried, anxious or confused? Are you feeling lonely or sad? Are you feeling suicidal? Or do you simply need someone to talk to?
SOS Help is an English-language emotional support line for the international community in France.
Your call is confidential and anonymous.
Our non-profit organisation is non-denominational, non-political, and non-interventionist.
Our volunteer listeners are trained by professional therapists/psychologists to provide empathetic, supportive, and non-judgmental listening to anyone going through a difficult or painful life experience.
We listen to callers speaking about issues as wide-ranging as loneliness, depression, health concerns, bereavement, money problems, unemployment, difficulties with friends or family, or substance abuse.
No problem is too small, no pain is too slight. You do not have to cope alone. If you feel our service can be of help to you, call us on 01 46 21 46 46.
The SOS Help line is open from 3pm to 11pm every day of the year.
Founded in 1974 by a group of American and British health and mental health professionals, with the help of Chad Varah, founder of the Samaritans, and with the support of Paris-based English speaking organisations such as the English and American churches and the American Hospital, SOS Help is a non-profit organisation recognised under the French law of 1901.
SOS Help is a branch of France's SOS Amitie Federation and is linked to the Samaritans.
The organisation relies on the work of volunteers, both listeners and non-listeners, and on donations as well as proceeds from fundraising events.
Take a look at the articles and blogs on the SOS site