WALK THE REGION WITH CHRISTIAN PIQUEMAL
TOWERS of CABRENS* (10th to 14th century)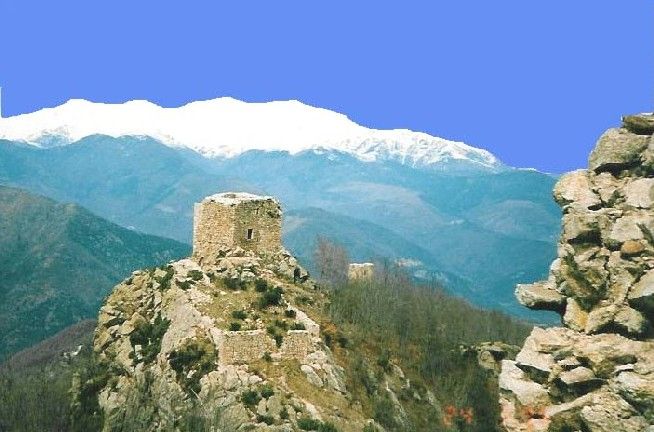 (4 / 4h30 Walk)
Discover one of the oldest strongholds in Catalonia, on the borders of Upper Vallespir, facing Canigou Mountain. The fortress consists of 3 distinct buildings: on the highest spur (1326 m) the ruins of the castle and the church; nearby the walled garrison building; the watchtower leans out furthest over the valley.
Access:
Direction Le Boulou – Prats de Mollo. Turn left 1 km before the Le Tech village, direction Serralongue. Stop at the car park just before entering the village.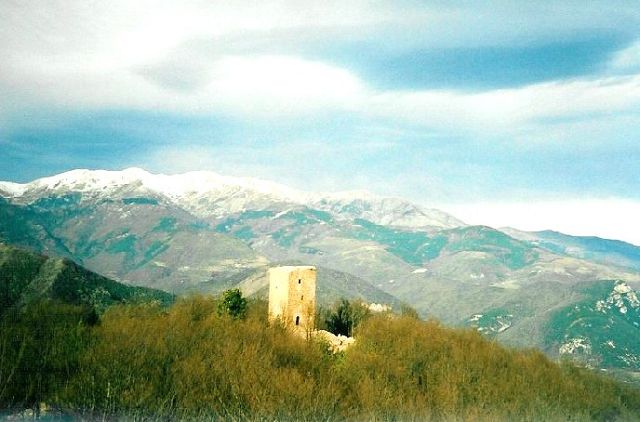 Start of walk:
Follow the road for 300 m direction Lamanère. Go up to the hamlet "Casa Minore".
Continue up the narrow path for 300 m. Take the track on the left and follow it, ignoring all the adjacent tracks for several kilometres. At the signpost "parking" go straight ahead.
Pass a U shaped bend along the same track. Then, after 1,5 km, just in the middle of another bend, you will notice the start of a footpath going up (blue-red marks; signpost "Ravin Tours").
After a while, you cross a meadow then a junction of tracks (2h15).
Take direction N (red-yellow). Leave ruins of a farm on your right then take a steep path upwards. When on the ridge, there is a short climb over a rock to reach the final platform and the medieval castle (3h00).
Back track direction N to reach the second castle and the recently restored tower.
To return, follow the nearby track over 800 m. When leaving the forest, at the crossroads, take the path down on the right (arrow signpost – blue-red). It leads you to the sign "parking". There, the initial itinerary takes you back to Serralongue.
*From the Catalan "cabra" = goat
Christian Piquemal is a professional walking guide and a specialist of Catalonia. His programmes combine historical, natural and artistic discovery, often off the beaten track. More details on www.enchemin.com