Around and About with Tony Goodman
New neighbour
We have a new neighbour, multilingual, erudite and well travelled. A very keen hiker he has spent the summer walking the length of our coastline including portions of the Voie Verte a purpose built car free walking and biking trail that will eventually link Narbonne to Roses, He is so passionate about his hikes I'm tempted to join him when the water is too fresh for my morning swim.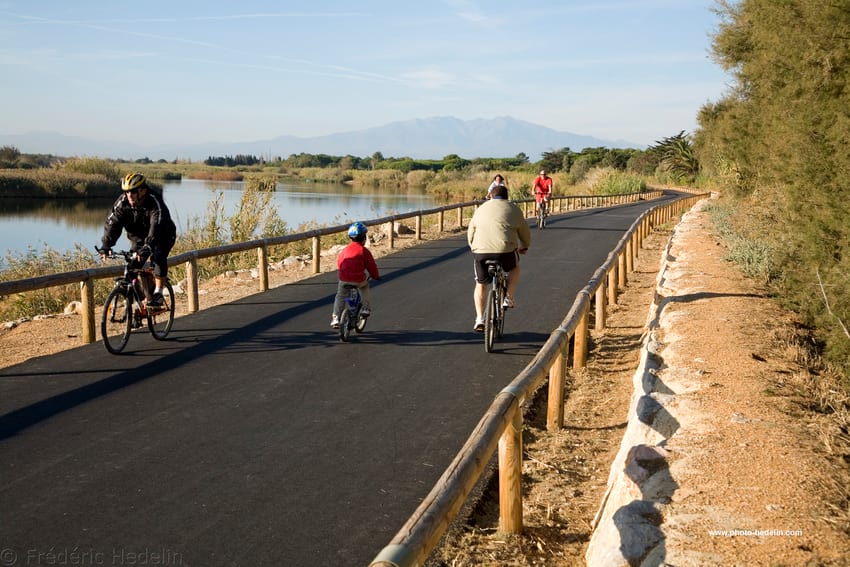 ---
Wine reviews
For the autumn edition of the magazine I was allowed to select some personal favourites. Just a few of many including a new friend, Jean Boucabeille, whose Domain Boucabeille wines are really only available from the cellar door. Jean was incredibly gracious to allow us to visit during the harvest, to watch as the grapes arrived were crushed and the juice filled the maceration vats before taking us through his range of on point wines. A rare treat.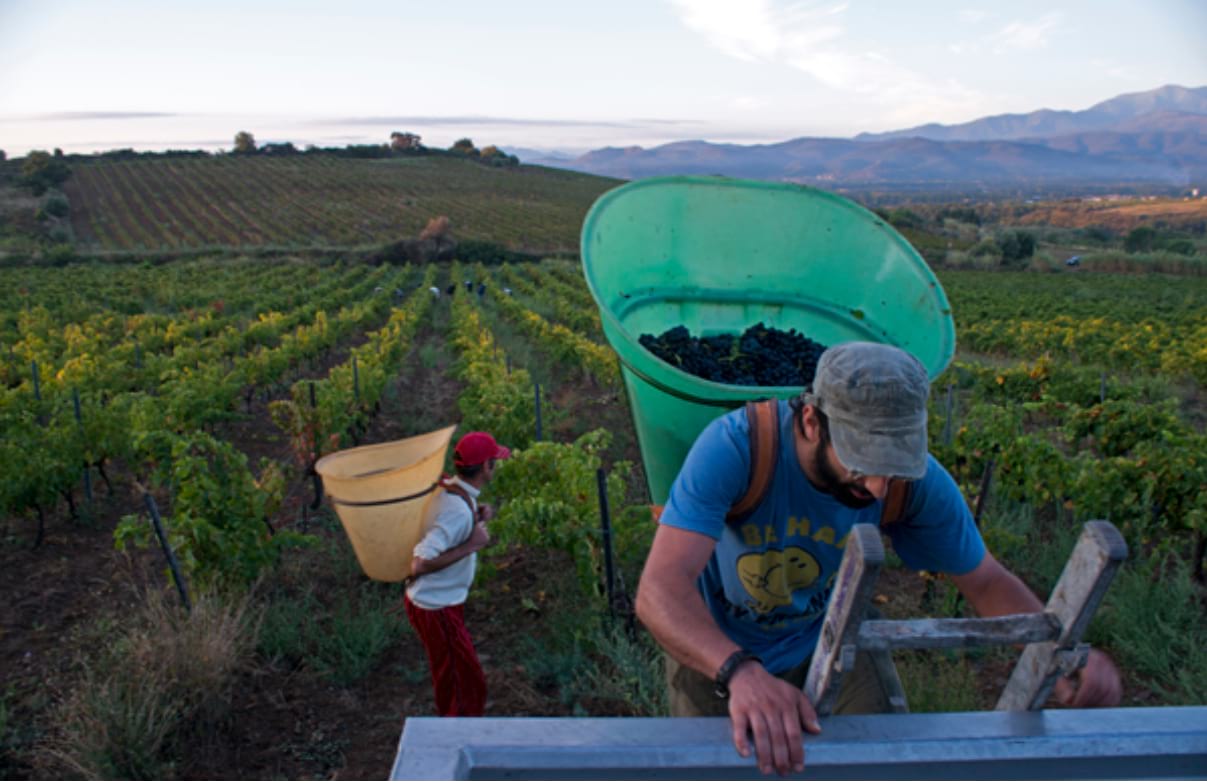 ---
Music
Friday night it was the Musiques en Fête's annual live transmission from the Roman Arena at Orange (Gard). Hosted by Cyril Feraud, it was a selection of excerpts from various popular operas, some modern pieces, jazz and a touch of gospel with a very moving "O Happy Days". It's a good format, no need to follow confusing operatic plots, we just sat back as some of the best deliver some of the best to the lounge room from a unique venue.
---
Claire Antonini Interview
This week I had the opportunity to interview Claire and her double bassist Renaud Garcia-Fons who are performing as part of the Jazzebre 2020 festival. I was intrigued with Claire's extraordinary therobe, a 14 string medieval long necked lute and asked a few questions.
What inspired you to learn to play the theorbo?
I have always loved baroque music, as well as traditional music. I started by studying classical guitar but found the repertoire I preferred was that of the lute, music composed by JS Bach, SL Weiss and J.Dowland. Gradually I found myself playing more of this material so I eventually changed instruments. Initially I went from guitar to lute then later on I transitioned to the theorbo. The theorbo, part of the lute family is used to perform the basso continuo. Lute players are often accompanied by a theorbo or a very similar instrument, the archlute.
How many years have you been playing?
I started studying the classical guitar when I was 11, then lute when I was 19. I have been a lutenist for about forty years.
How many theorbos do you have?
I have two, a smaller one that I use when on tour which is tuned to A-440 Hz (Concert Pitch). I have a larger one that I have tuned to 415 Hz (Baroque Pitch) which I use for earlier music. I also have five different lutes to play different repertoires and music from different eras.
Are you using traditional gut strings in your performances?
I no longer use gut strings. I did use them for many years on the large theorbo but often experienced tuning problems where there was increased humidity. Churches for example where we often perform can be quite wet. In addition, while gut performs well on larger theorbos, the length of the strings allows for a deeper notes on smaller theorbos this is not as crucial because the strings are shorter.
Do the bass strings have the same tuning as the double bass fourths?
No, the bass strings of the theorbo are tuned in the G Scale, they are plucked with the thumb of the right hand.
What's your favourite workout piece?
I don't have a special song to practice on. I practice the pieces I have to play in concerts, the ones I like or the ones I want to record.
Who is your favourite songwriter and piece of music?
I like to play French music for lute. François Défaut, Jacques Gallot Vieux Gaultier are composers that I play quite often. I also really like playing the compositions of Renaud Garcia-Fons.