FRIDAY 24TH MARCH 2017
Strong UK retail sales pushes pound even higher
Strong retail data saw the pound jump higher against its major peers on Thursday.
GBP/EUR hit a three week high of €1.1614 thanks to 0.5% gains, while GBP/USD rose to $1.2521; its best level in almost four weeks.
Weakness in the Australian dollar allowed GBP/AUD exchange rates to charge 0.7% higher to A$1.6411 – the highest since the start of February – while GBP/NZD rose to a new 2017 best of N$1.7785 and GBP/CAD to a 15-week high of 1.6688.
So, what was so great about the UK retail data? Keep reading to find out…
Below is our forecast for whether the week's UK news could help the pound recover losses…h1 style="text-align: center;">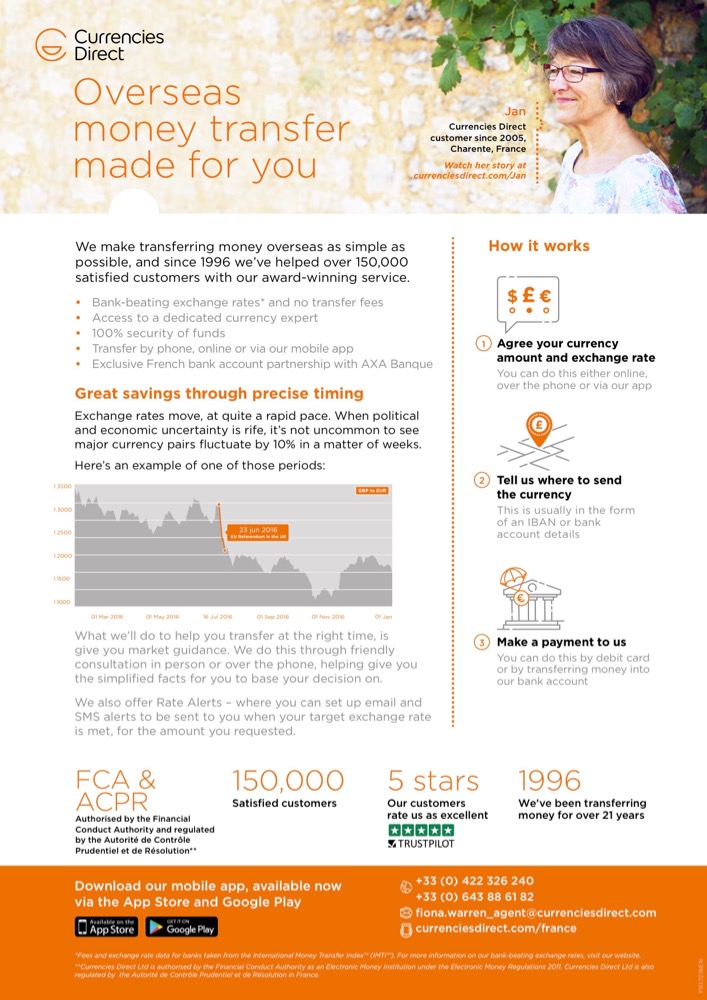 What's been happening?
February's UK retail sales figures managed to exceed the already strong expectations yesterday. Annualised sales leapt from 1% growth in January to 3.7% instead of to the anticipated 2.6%.
The pound was helped higher against the euro thanks to the latest Economic Bulletin from the European Central Bank (ECB). While the ECB noted that the economic recovery in the Eurozone was picking up speed, it continued to offer a weak outlook on inflation.
Meanwhile, investors interested in the US dollar were disappointed that a speech from Federal Reserve Chair Janet Yellen did not contain any reference to the interest rate outlook.
GBP/NZD rose even further after the latest trade figures from New Zealand; the trade balance remained in deficit, shrinking from -N$257 million to only -N$18 million instead of clocking in an N$180 million surplus.
What's coming up?
Only loans for house purchase data covering February is set for release from the UK today, while the Eurozone offers a slew of influential business surveys, Canada will publish inflation data and the latest durable goods orders figures will be released by the US.
The Pound could receive a leg-up from today's reports: the Eurozone surveys are largely expected to soften, while the day's Canadian inflation data and US durable goods orders figures are believed to have slowed on the month
So, while the pound may not be in charge of exchange rate movement much today, it could find itself pushed higher as the other major currencies weaken in response to the day's reports.
We're here to talk currency whenever you need us, so get in touch if you want to know more about the latest news or how it could impact your currency transfers.
Phil McHugh,
Trading Floor Manager, Currencies Direct
CHECK OUT THE RATE