Although the pound began the week on a bit of a high, the currency experienced a prompt reversal of fortunes as the official date for the activation of Article 50 was announced.
The news that Article 50 would be triggered on March 29th saw the GBP/EUR exchange rate fall from a high of €1.1548 to a low of €1.1476. GBP/USD also lost more than 0.3% to slide to 1.2333 while both the GBP/AUD and GBP/NZD exchange rates slumped by over 0.7%.
Below is our forecast for whether the week's UK news could help the pound recover losses…h1 style="text-align: center;">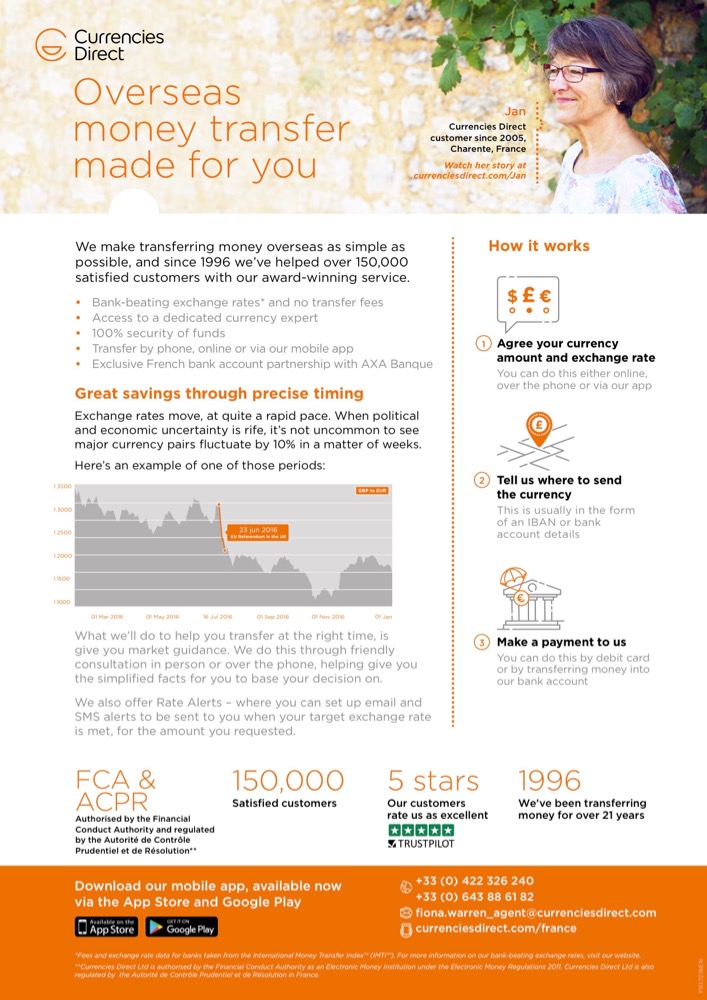 Currency Roundup
Prime Minister Theresa May's plans to activate Article 50 before the end of March have been hitting headlines for quite some time. As it's been on the horizon for a while, some industry experts had predicted that the impact of the event on the pound would be minimal. While that didn't stop Sterling falling when the date was confirmed on Monday, the currency could recover its knee-jerk losses over the rest of the week.
Economic data was in pretty short supply on Monday, with the UK Rightmove House Price index coming in at 1.3% month-on-month and 2.3% year-on-year. German producer price data fell short of forecasts, but the report had little impact on the euro as investors instead focused on the results of the latest polls for the French election. Current forecasts put the odds of right-wing candidate Marine Le Pen winning the first round of the process at 26% (neck-and-neck with closest rival Emmanuel Macron).
Currency Forecast
Although Article 50 is likely to remain in the spotlight over the week ahead, this week's UK inflation data and retail sales figures could help the pound return to its recent highs against peers like the euro, US dollar, Australian dollar and New Zealand dollar.
If today's inflation data confirms that the annual Consumer Price Index pushed above the Bank of England's (BoE) 2% target in February, it would increase the pressure on the central bank to raise interest rates – potentially boosting the pound in the process.
Similarly, this week's domestic retail sales numbers are expected to show a rise in year-on-year consumer spending and could lend the pound further support if the estimates prove accurate.
However, if either of these reports miss the mark, we may see the pound's decline continue in the build up to March 29th.
Other economic reports to focus on today include Canada's retail sales data and Australia's leading index.
We're here to talk currency whenever you need us, so get in touch if you want to know more about the latest news or how it could impact your currency transfers.
Phil McHugh,
Trading Floor Manager, Currencies Direct