Barcelona is beautiful but…
Barcelona is beautiful, many P-O visitors start or end their holiday at the busy El Prat airport….but like any big city, it's a hotspot for street crime.
Crooks and scammers stalk the streets and public transport, constantly on the lookout for new and inventive ways of relieving people of their valuables.
In particular, they target tourists, usually relaxed and feeling mellow, putting them right at the top of the hit-list of potential victims.
Unfortunately, Spanish law classes any theft worth less than €400 as a 'falta', a misdemeanour, rather than a 'delito' or crime, resulting in such a very small fine if caught, the same each time, that it is no deterrent!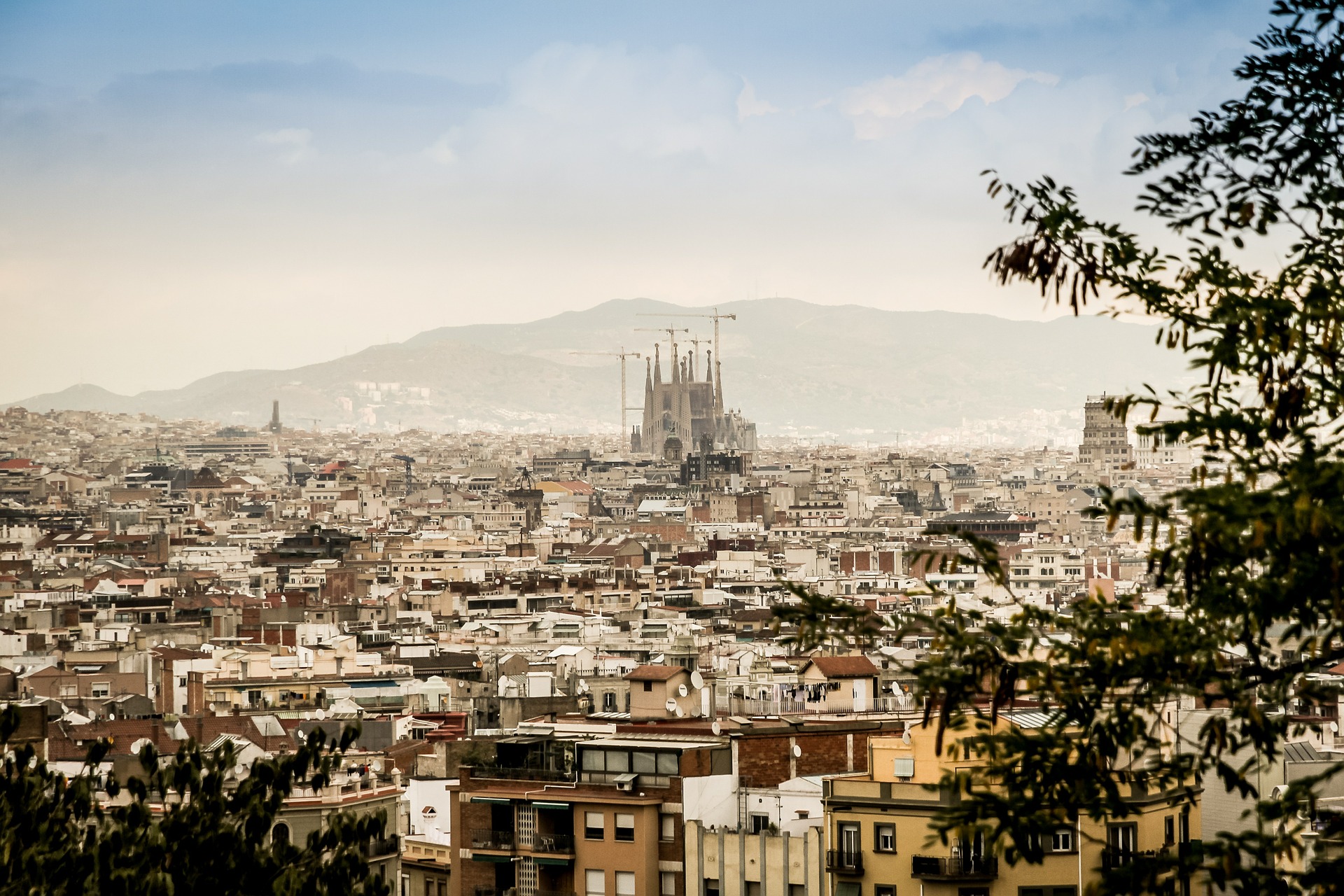 P-O Life readers' experiences
Barcelona is such a stunningly beautiful city I regret having to pass on this warning. Friends (a young couple – the man tall and well built, not an obvious choice as a victim) report that within a five day break in Barcelona last week they were targeted no fewer than 3 times by trios of street robbers. They had been warned to carry nothing of value but this did not stop the gangs blatantly approaching and simply going through the man's pockets as he had his hands full carrying a baby and stroller up metro escalator.
Some friends stopped for a drink at a motorway services near Girona. When they set off again, they discovered they had a puncture. A helpful chap stopped and helped them change the wheel. He also helped himself to their money, credit cards and passports.
On a recent trip to France arriving via Barcelona airport we had some of our bags stolen in the hire car compound of the airport. We had just picked up our keys and while loading the car with our cases etc we were distracted for no longer than 20 seconds. In that time some of our smaller cases included my wife's handbag were gone. The car hire company called the police but there was nothing they could do. Not a nice start to a holiday. Maybe next time we will fly into Perpignan.
In Barcelona airport we were distracted for no longer than 20 seconds as we picked up our keys in the hire car compound. In that time, some of our smaller cases including my wife's handbag were stolen. Not a nice start to a holiday.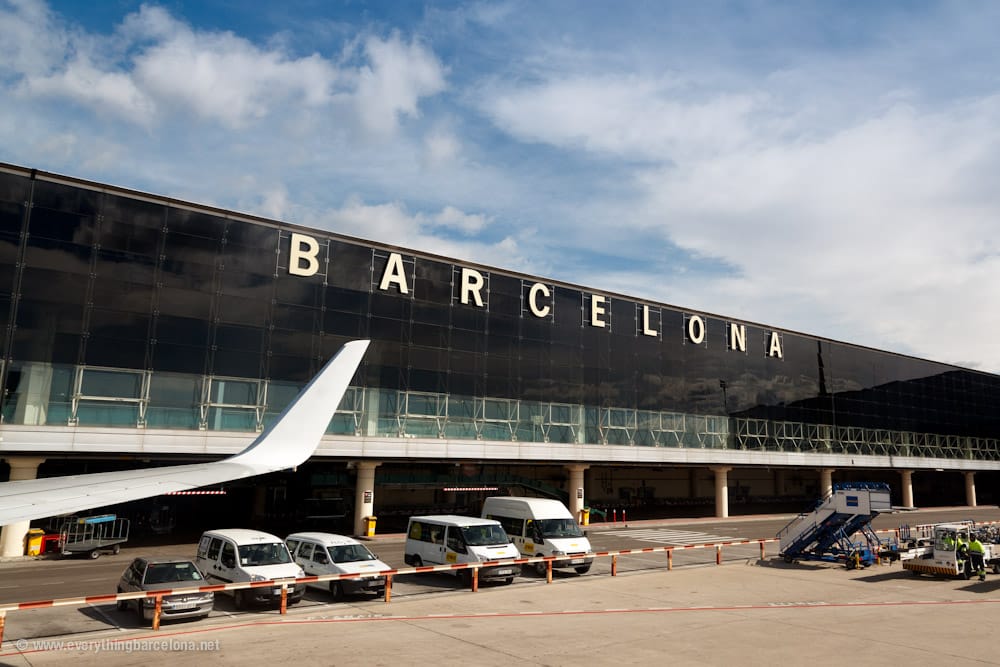 My 19 year old daughter was a victim of a purse snatcher in Barcelona. She had been careful all day but got her purse out to pay for some fruit and had it snatched from her hand. Be careful out there.
A common scam on the streets of Barcelona is where a young man comes up to you and asks for directions to a popular landmark. He is followed by 2 or 3 men who flash police ID cards. "Do you know this person?" they ask "He is wanted for drug smuggling/fraud/burglary… You may be a material witness. Can we see some ID?" You take your wallet out of your pocket/ bag… and the rest is easy!
As we were walking in Barcelona, a thief cut through the straps of my handbag with large scissors.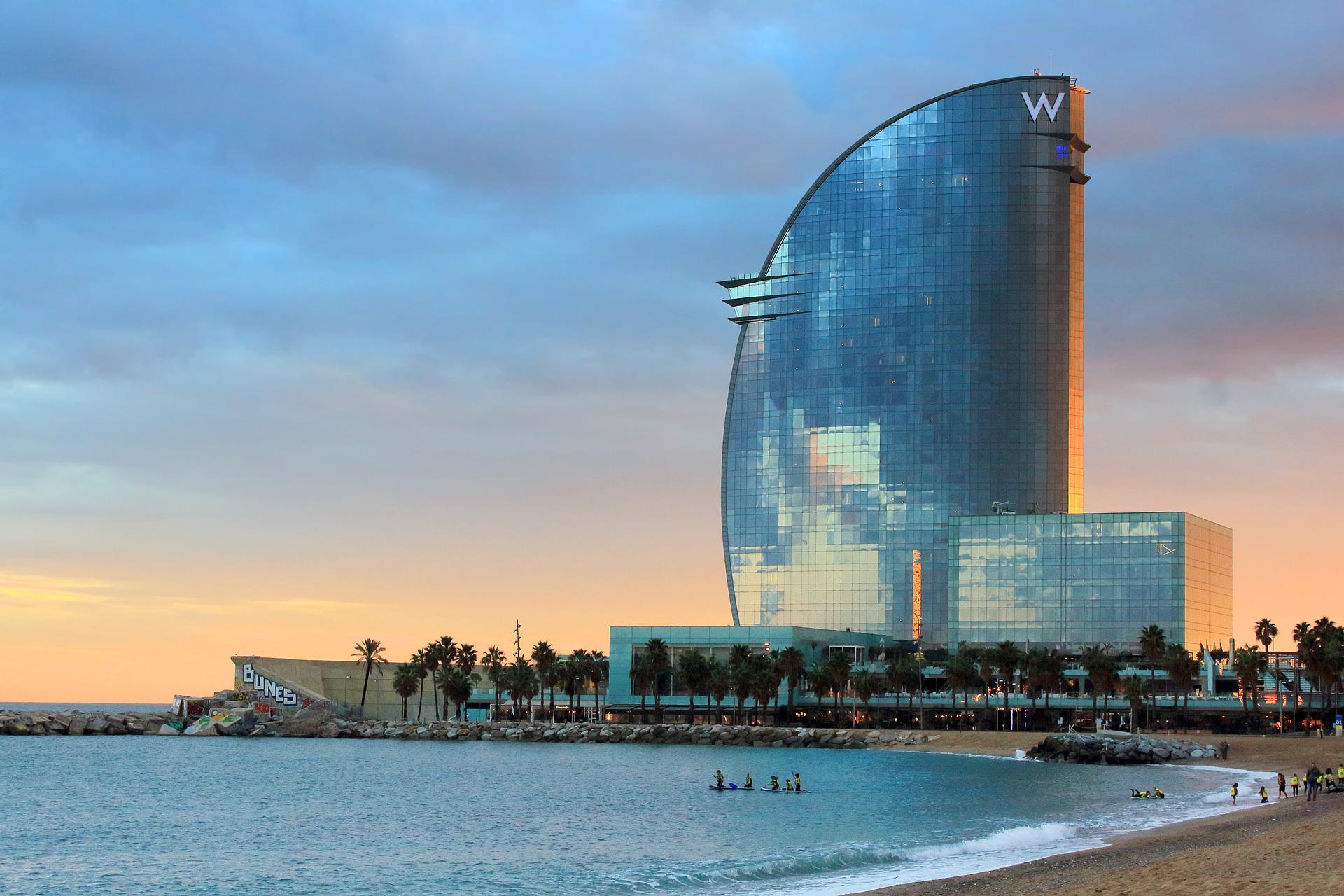 In Los Ramblas our son had his tobacco pouch in his back pocket. A pick-pocket lifted it thinking it was a wallet. Realising his mistake he handed it back to him!
A friend was travelling to the P-O in a hire car. Just outside Barcelona at some traffic lights, (looking at a map and looking very tourist like) some motorbikes/scooters pulled up parallel to him and managed to slash/puncture his tyre. He pulled off the road, pulled out his luggage from the boot to find the spare, and you can guess the rest. He was stripped of all his belongings at knifepoint! Apparently they target hire cars and also women travelling with children.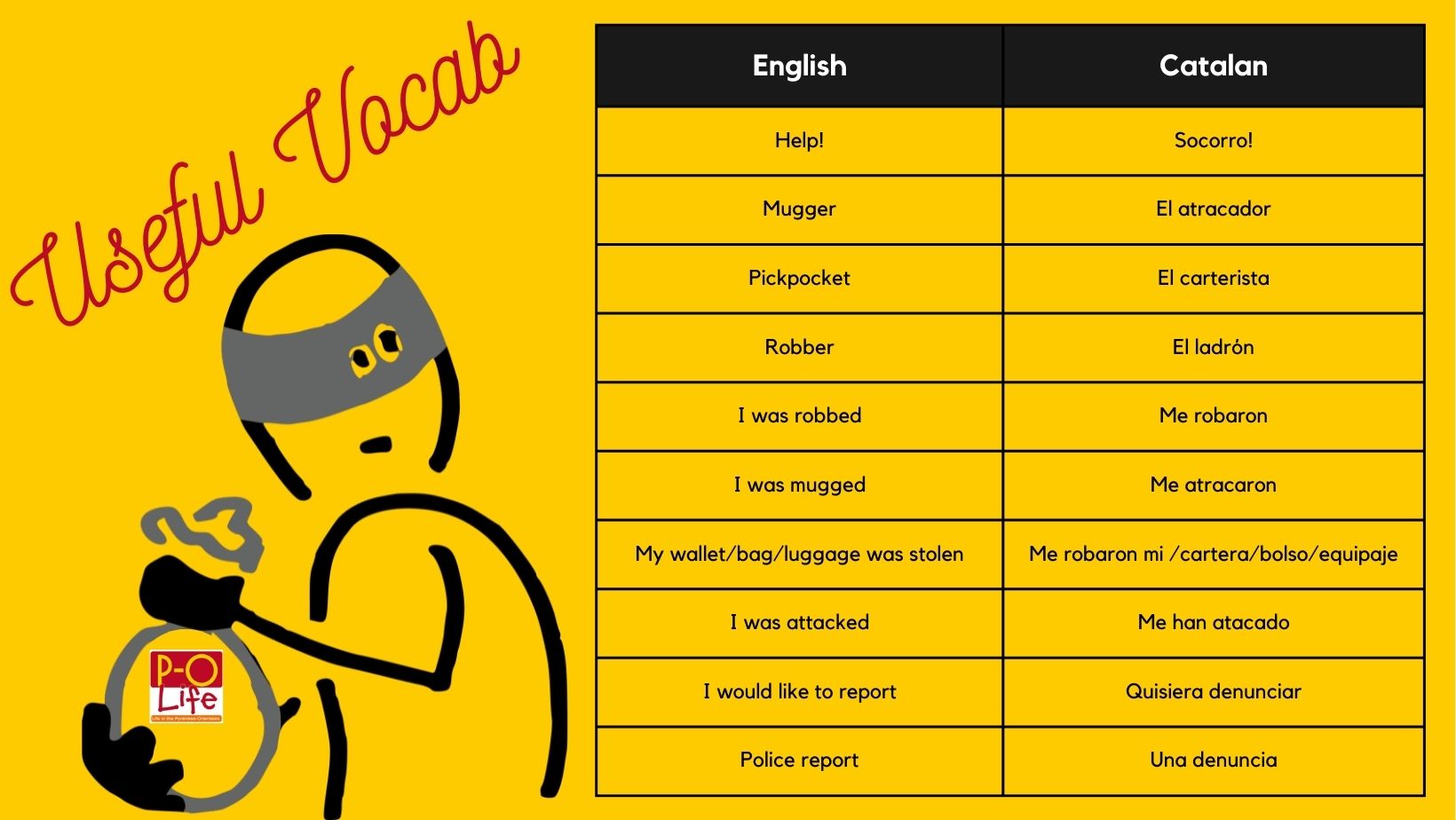 Whilst the majority of tourists are not victims of crime and have a great holiday, it doesn't do any harm to take a few simple precautions.
Do
Keep the car locked even when you are inside
Be vigilant if approached by a motor cyclist
Avoid stopping at deserted rest areas on the motorways
Keep your bag/wallet completely out of sight
Familiarise yourself with your travel insurance policy (ie do you need to make a police report for it to be valid?)
Try not to look too much like a tourist!!!! (No knotted hankies around the head please…)
Do not
Stop if you are flagged down by a stranger
Stop to give directions, answer queries….
Have maps on display inside the car clearly identifying you as a tourist
Assume that any 'official' approaching you is genuine
Carry more than the bare minimum around with you. Leave passports, money, credit cards locked in your hotel. Take photocopies if you have to. Use a money belt
Stop (unless driving is dangerous) for a flat tyre until you find somewhere safe (eg a police station!)
If, after all that, you are still victim of a crime, it is now possible to make a complaint online.
Click : PROCEDURES, then PROCEDURES BY TOPIC, then EMERGENCIES. SECURITY. and finally REPORTING. Choose the option that best fits your experience.