If you still have pockets, jars or piggy banks full of round pounds waiting to spend in M&S on your next trip back to England, you have til October to spend, spend, spend. From October 15, the old pound will no longer be legal tender, replaced by a 12-sided version.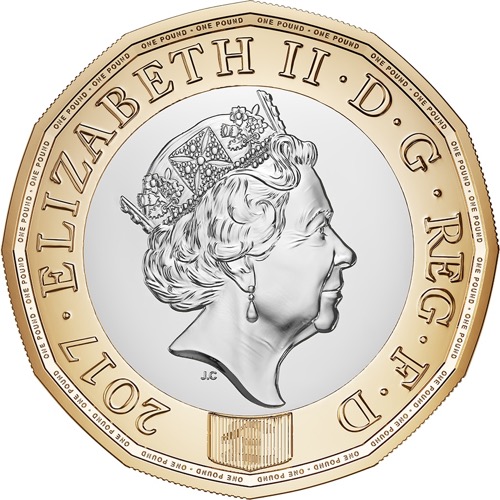 You are advised spend your pounds, or take your stash to the bank and put them in your account.
The new-look £1 will come into circulation across the UK next month, with 1.5 billion of the new coins being produced by The Royal Mint. The old 'round pound' will be accepted in shops until 15 October.
Featuring the national flora of the UK's four countries, the English rose, the Welsh leek, the Scottish thistle and the Northern Irish shamrock emerging from a coronet, and our lovely queen, the new pound is described by the Royal Mint as "the most secure coin in the world". Difficult to counterfeit, amongst other security features, it has a hologram-like image that changes from a '£' symbol to the number '1' when the coin is seen from different angles.