Christmas bells at Perpignan Cathedral
---
17th December 2022

-

24th December 2022
Event Navigation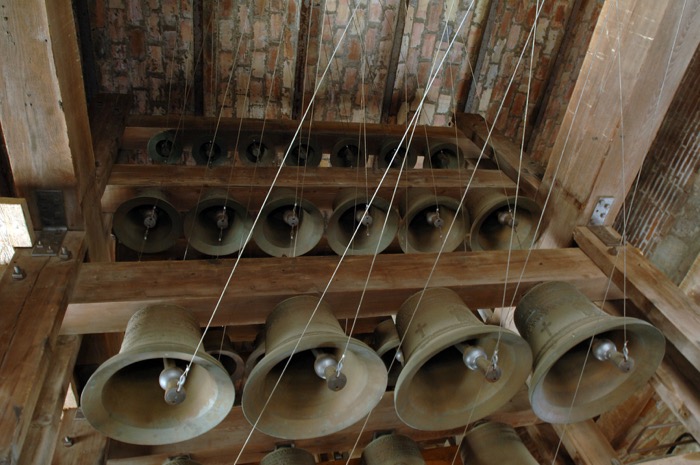 Christmas Bells
The carillon of the Saint John the Baptist cathedral will ring out every evening from December 17th to 24th at 17h30-18h00 for the "Nadalet" or "Antiennes en 'O'".
These mini concerts will feature favourite Christmas tunes, both sacred and secular, from around the world. Because Hanukkah begins its celebration on December 18th, the concerts will include Jewish music as well, to embrace the holiday season in an ecumenical way.
The concerts will be given by Elizabeth Vitu and Laurent Pie, as well as Elizabeth's three carillon students from the Montserrat Caballé Conservatory of Perpignan.
The 46 bells of the cathedral of Perpignan and the Peace Bell ring out Christmas advent music every year, as 'carillonneurs' (bell ringers), Elizabeth Vitu and Laurent Pie, work their magic at the cathédrale Saint Jean Baptiste.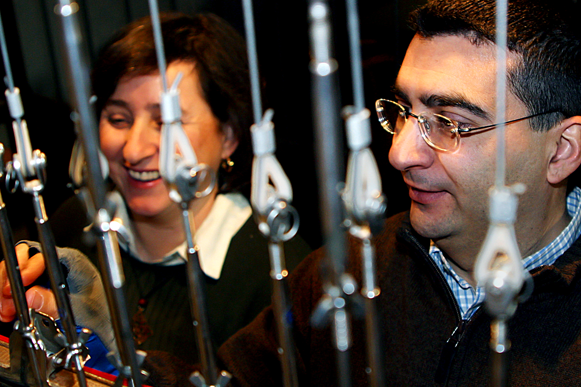 On the 24th, the bells will announce Midnight Mass, ringing from 11.30pm to midnight and again on the 25th from 10.30am to 11am to announce the Christmas Day Mass.
The bells, commissioned in 1872 by Jean-Francois Metge and exhibited at the 1878 World's Fair in Paris, were installed in the cathedral in 1880. They are France's only fully intact carillon, an instrument of bells played with a wooden keyboard.
The 46 bronze bells toll from the cathédrale St. Jean-Baptiste and have endured two world wars and more than 100 years of disuse to become one of France's unique treasures: a fully intact carillon.
Recommended listening place: in front of the cathedral