Christmas Markets 2018
---
1st December 2018

-

13th January 2019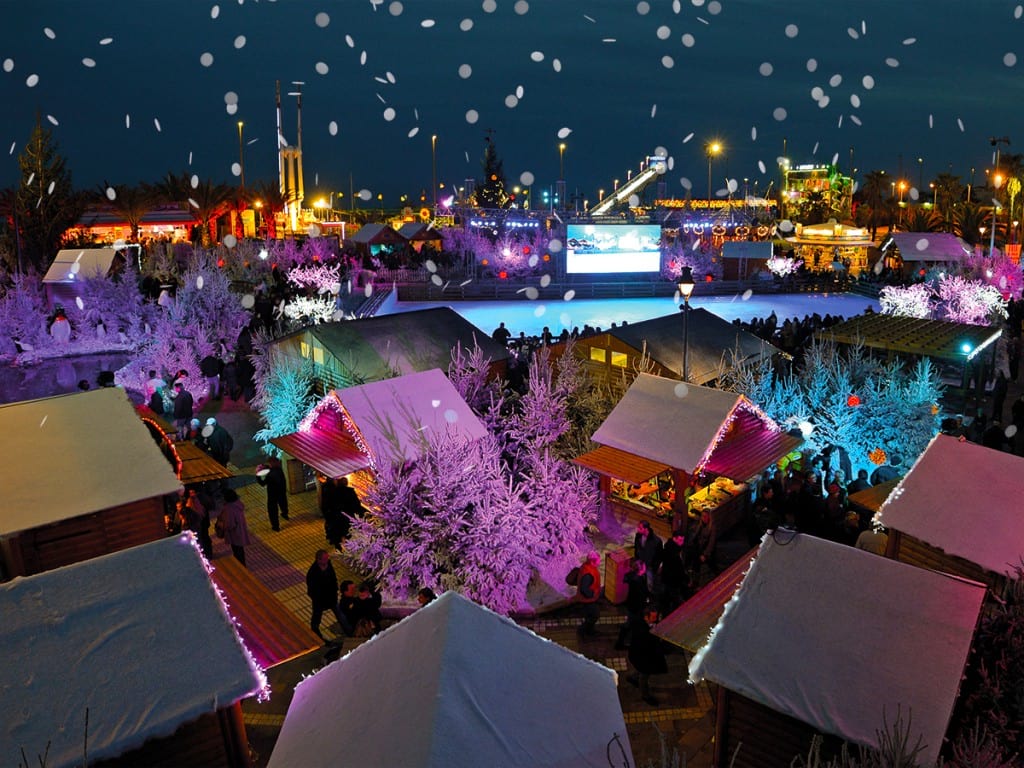 Christmas is Coming
Yes, it's getting towards that time of year again and whether you're Crimbo crazy or suitably Scrooge, a nice cup of vin chaud never goes amiss!
Dates are dependent on weather and other variables so please do double check with local mairies or offices de tourisme a few days before- our info is only good as the people who sent it!
If you know of any other Christmas Markets in the region, drop us an email and we'll add it to the list.
MERCI ET BONNES FETES!
Villages de Noël
Christmas trees, ice rinks, snow-topped chalets… the region boasts some truly magical Christmas villages. Whether you're shopping, skating or visiting Santa, the villages de Noël are the perfect idea for some festive family fun.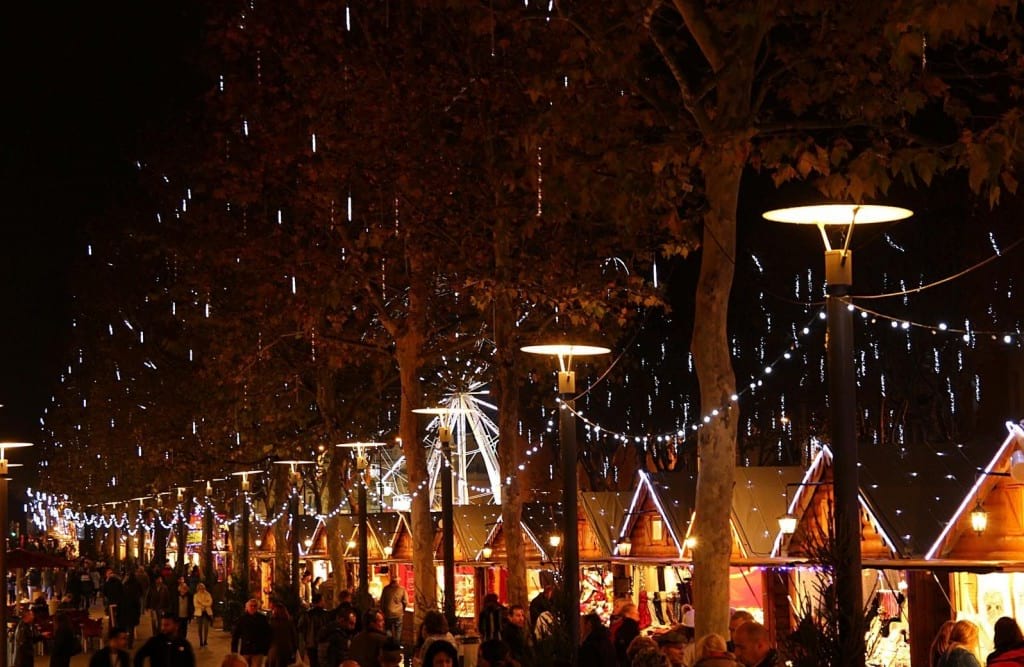 Friday 24th November – Saturday 6th January
Perpignan
The historic Quai Vauban undergoes a complete Christmas make-over with twinkling lights, a giant ferris wheel and of course, the quaint Christmas market. Open Monday to Thursday 10.30am – 8pm and Friday to Sunday 10.30am – 9pm, the traditional wooden chalets sell a range of festive and artisan products including hot wine and churros. Why not tie it in with a visit to Les Halles? There's also a fun fair in Place Catalogne (in front of Fnac), donkey rides in Place Gambetta every Saturday and over the Christmas weekend, and various festive entertainment through the other squares and streets. Find out more here.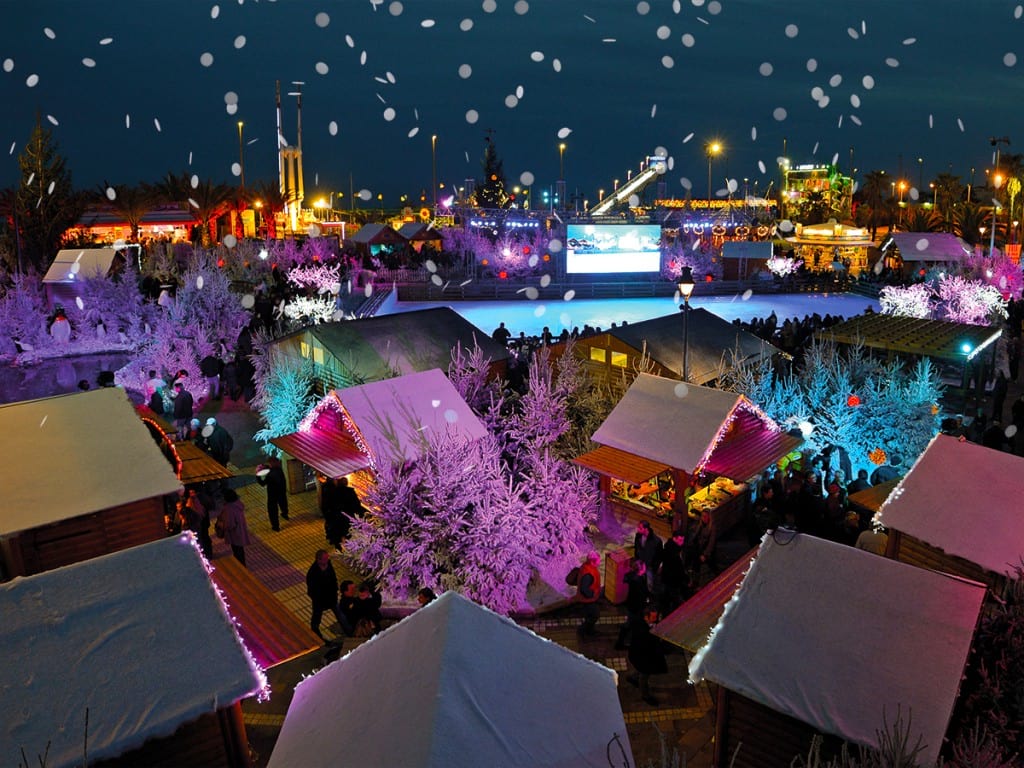 Thursday 29th November – Sunday 13th January
Le Barcarès
Bigger, brighter and more festive than ever before, the annual village de Noël is moving from place de la République to the vast Jardins du Lydia. From late November through to mid-January, the village of over 70 chalets is set to welcome over 1 million visitors and as such will boast a wide range of stands: arts & crafts, food & drink, toys, clothes and more! Be warned, after 1pm you have to pay to get in- 2€ per person Wednesday, Saturday and Sunday outside of school holidays and every day during school holidays.
DON'T MISS
Saturday 8th December : Pessebre vivant, parades, ice skating display and fire works
Sunday 23rd Decemer : Christmas parade, arrival of Santa and his elves, carol singing
Monday 31st December : New Year's party – bring your own picnic to the specially installed (and heated) marquee and enjoy music and dancing through to 3am! 25€.
Sunday 6th January : Les Rois Mages (3 wise men) parade and ice skating display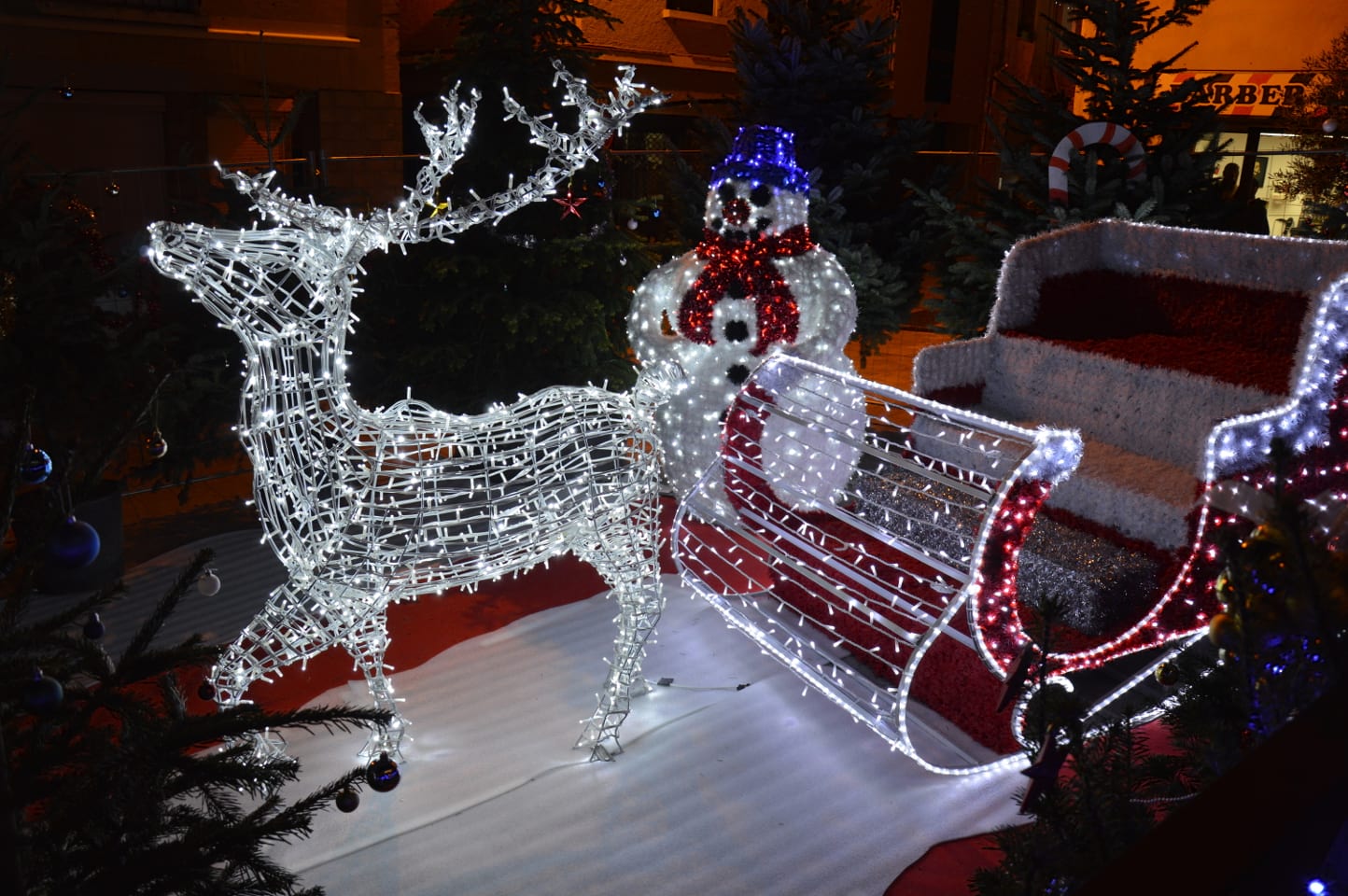 Friday 7th December – Sunday 30th December
Thuir
Between the ice skating rink and the traditional carousel, the cosy wooden chalets and Santa's illuminated parade, there's plenty of festive fun for the whole family in Thuir this Christmas.
DON'T MISS
Friday 7th December : From 5.30pm, the opening grand, illuminated parade followed by free ice skating and carousel rides until 8pm
Special performances at the Théâtre des Aspres.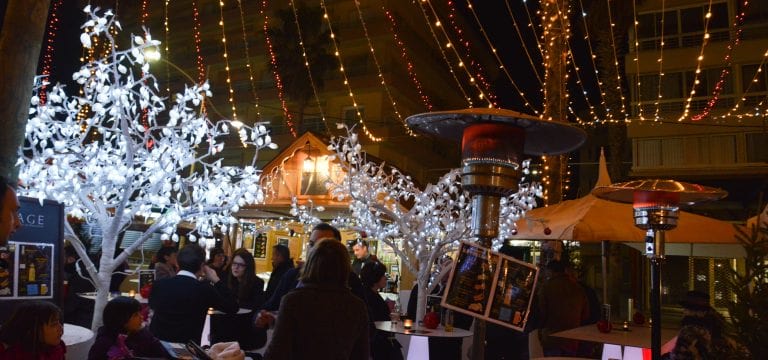 Friday 14th December – Sunday 6th January
Canet en Roussillon
Check out the festive entertainment and traditional wooden chalets at the beach of Canet en Roussillon every day from 10am to midnight. Concerts, performance art, music, games and of course beautiful artisan gifts and produce.
DON'T MISS
Saturday 15th December from 10.30pm to 6pm, free kids workshops, clown show and Santa's visit
Monday 31st December from 7.30pm, free NYE celebrations and fireworks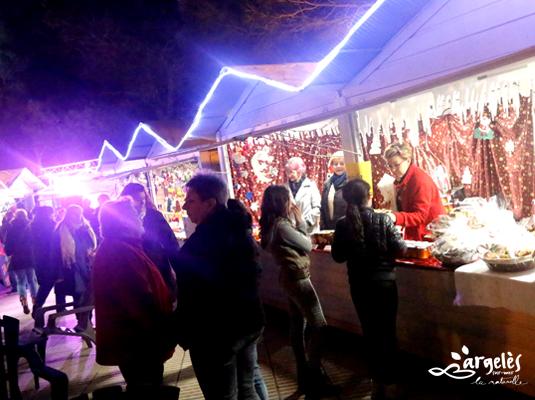 Wednesday 19th December – Friday 28th December
Argelès sur Mer
Another wonderful Christmas village bursting with toys, clothes, jewellery, food and drink. Although this year Santa won't be abseiling down the clock tower, there are still plenty of other Christmas shows and spectacles for the whole family, including giant inflatables, an ice skating rink and pony rides.
DON'T MISS
Santa's treasure hunt : download the map and the clues by scanning the QR code from the animation programme and help Santa track down his lost reindeer
Saturday 22nd & Sunday 23rd December, 6pm : Santa's illuminated parade
Friday 23rd & Wednesday 26th, 6.30pm : Open air cinema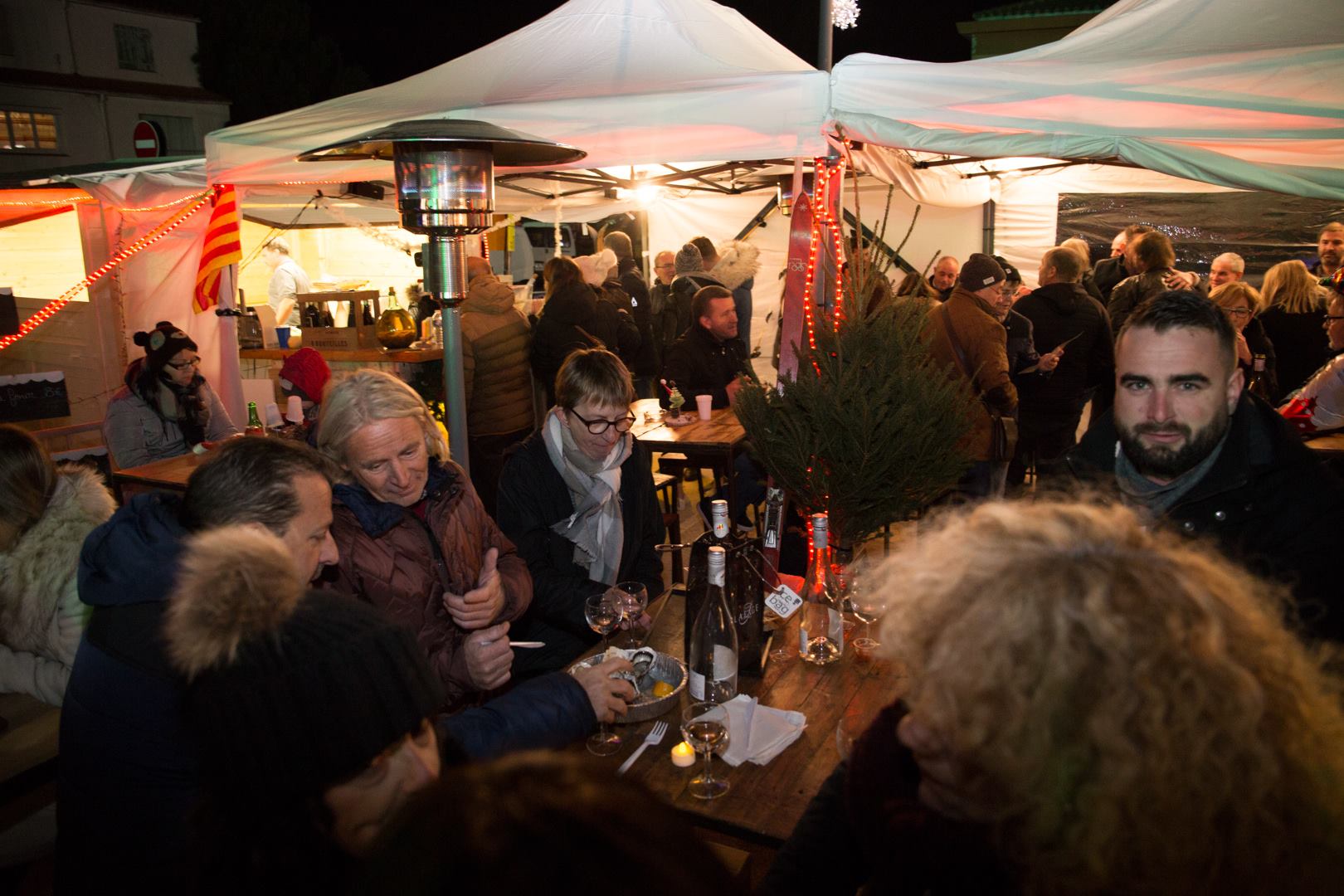 Friday 21st December – Friday 30th December
Saint Cyprien
Not as long as the other markets but still definitely worth a visit. Wooden chalets, hot wine and plenty of festive cheer from 6pm every night.
Saturday 22nd December – Friday 30th December
Céret
In the place Picasso and the place Barri, kids can enjoy the Christmas fair rides absolutely free from 2.30pm to 6pm. On the opening day and then again on the 26th and the 28th, giant wooden games will provide a great moment of conviviality for the whole family from 2.30pm to 5pm.
DON'T MISS
Santa and his sleigh come to town between 3.30pm and 5pm on Wednesday 19th and Saturday 22nd.
Christmas Markets
Plenty of other towns and villages will also have Christmas markets- it's a great excuse to get out and (re)discover the region!
Saturday 1st – Sunday 2nd
Alenya (retro)
Villeneuve de la Raho
Sunday 2nd
Caudiès de Fenouillet (including Arts en Fenouillèdes)
Elne
Saint Féliu d'Amont
Sorède
Villeneuve la Rivière
Saturday 8th

Pézilla la Rivière
Toulouges
Vinça
Saturday 8th – Sunday 9th
Cabestany
Saint Cyprien
Sunday 9th
Castelnou
Font Romeu (flea market)
Saturday 15th – Sunday 16th
Le Boulou
Saturday 15th – Sunday 23rd
Thuir
Saturday 22nd – Sunday 23rd
Villelongue de la Salanque
Saturday 22nd – Monday 24th
Port Vendres (Santa arrives to Quai de la Rotonde at 3pm on Monday 24th)