Jazzapassa
---
Event Navigation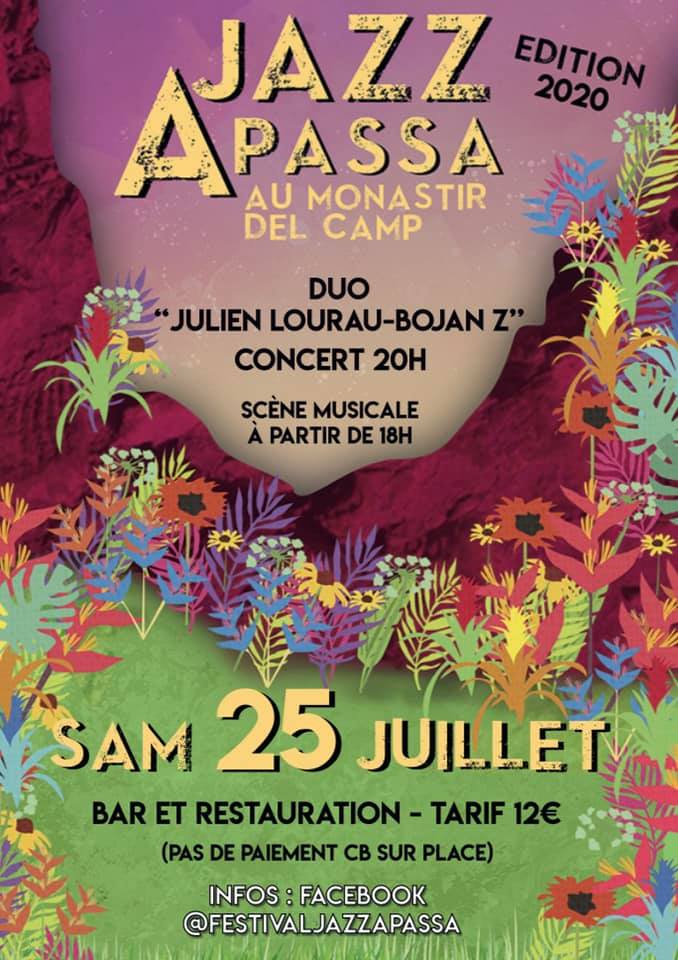 What better way to shake off confinement blues than with Jazzapassa?
Everyone's favourite French zebra, the Jazzèbre, makes an annual autumnal appearance in the P-O in September and October. However, if that simply doesn't satisfy the jazz itch, fear not!
The team also run an annual summer event, Jazzapassa, which has been given the go ahead for 2020.
So grab your dancing shoes (and your mask) and head to the Monastir del Camp in Passa on Saturday 25th July from 6pm for an evening of the finest jazz and contemporary music.
In line with current health and safety measures, numbers are strictly limited so book your ticket early to avoid disappointment.
Against the backdrop of the historic Monastir del Camp, Jazzapassa has become a popular summer event for music lovers of all ages.
Off the beaten track, friendly and festive, this special event is organised by saxophonist Julien Lourau, and his Jazzèbre team.
Complete with mouth-watering food trucks and a well stocked bar, enjoy warm up performances from talented young amateurs.
Then, for the main event, from 8pm, allow yourself to be transported on a musical journey lead by Larou himself, alongside life-long friend and fellow musician, Bojan Z.
With the 2019 event cancelled due to rain, this year, more than ever, the event needs you!
Here's how it looked in 2018…