Food for Thought with Suzanne Dunaway
Paleron de boeuf
The traditional French recipe for this incredible beef stew calls for a whole piece of beef, such as a jarret, paleron or bifteck, cut thick, and so on. But I prefer to use chunks of beef – a pavé de boeuf or entrecôte cut thick, or any fairly lean beef you like, just not cooked in one big piece.
My cooking over so many years has always emphasized that ingredients cut into smaller pieces taste better when cooked for having all sides sautéed than a big old hunk of whatever you are cooking that has no flavor on the inside compared to the wonderful sautéed outside crust.
I cut everything I cook into small pieces.
In love with the rich peppery wine stew of Italy called peposo, and using the same ingredients except for upping the pepper, I found that a paleron de boeuf is not really that different from the Italian peposo that is served with polenta (semoule) or fettucine.
You may find your own version by adding a little thyme or fresh rosemary, but the basics are simple. As are many dishes, this stew is best on the second day, which gives you time on serving day with dinner guests!
Heat the oven to 140°C or around 275°F or so. It's a 2-hour simmer. Sometimes 3 in a wood oven or aga if you are fortunate enough to have one of those jewels.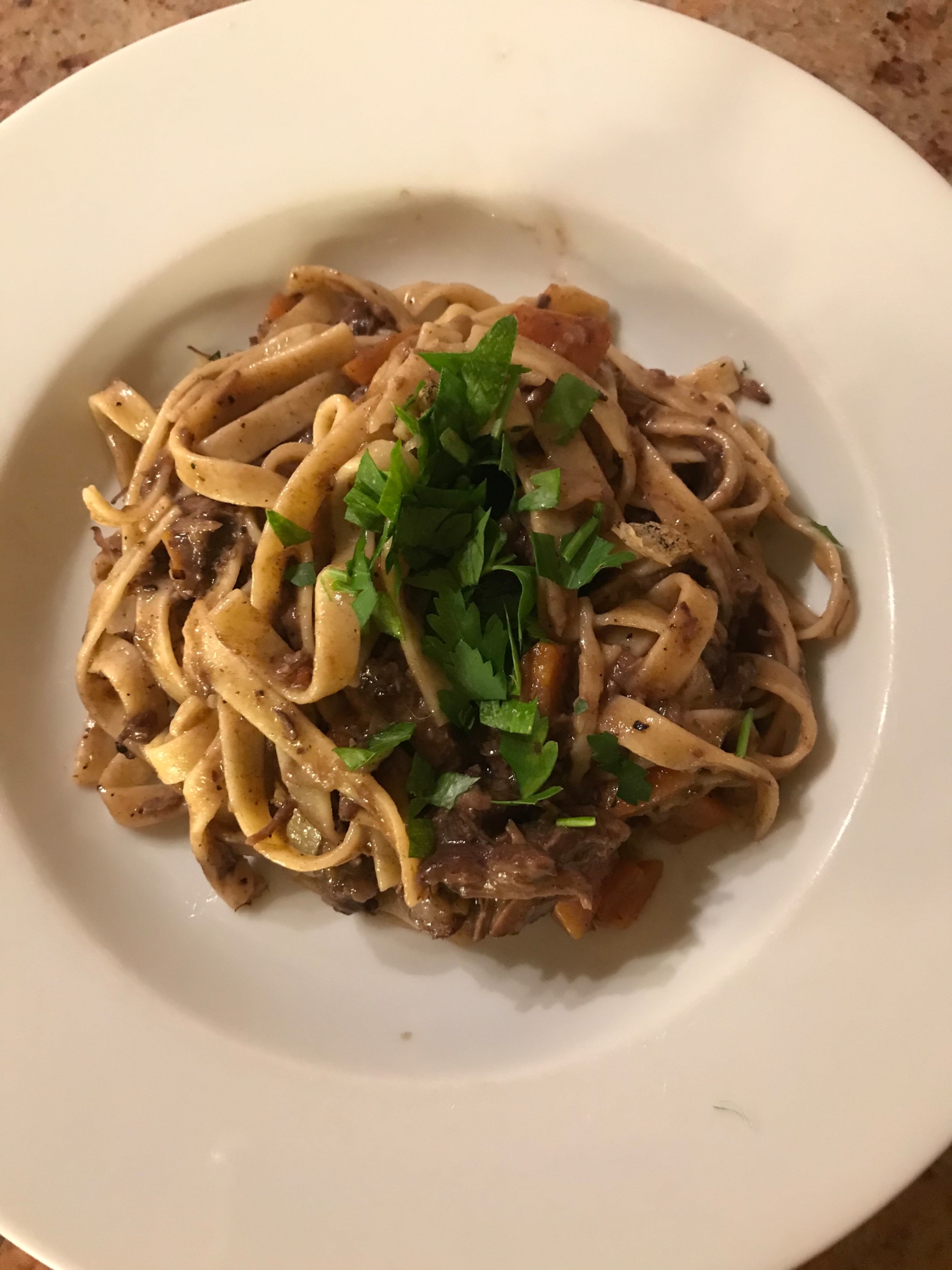 Recipe
Ingredients
1 ½ pounds any lean meat you like, cut in 2-inch chunks
½ cup of flour, seasoned with salt, pepper and paprika
½ cup olive oil
1 large or 2 medium sweet onions, chopped fine
1 large or 2 medium carrots, peeled and chopped fine
6 cloves garlic, minced
2 fresh tomatoes, puréed or a cup of whatever tomato sauce you like (homemade used here)
1 bottle of good red wine
2-3 generous tablespoons of fresh ground pepper
A bit of beef or chicken stock, if you need more liquid
Method
Heat the olive oil in a large casserole, sauté the onions, carrots and garlic until translucent. Toss the chunks of beef in the flour mixture to coat, and add them to the casserole, moving over the vegetables to let the meat brown a bit on all sides.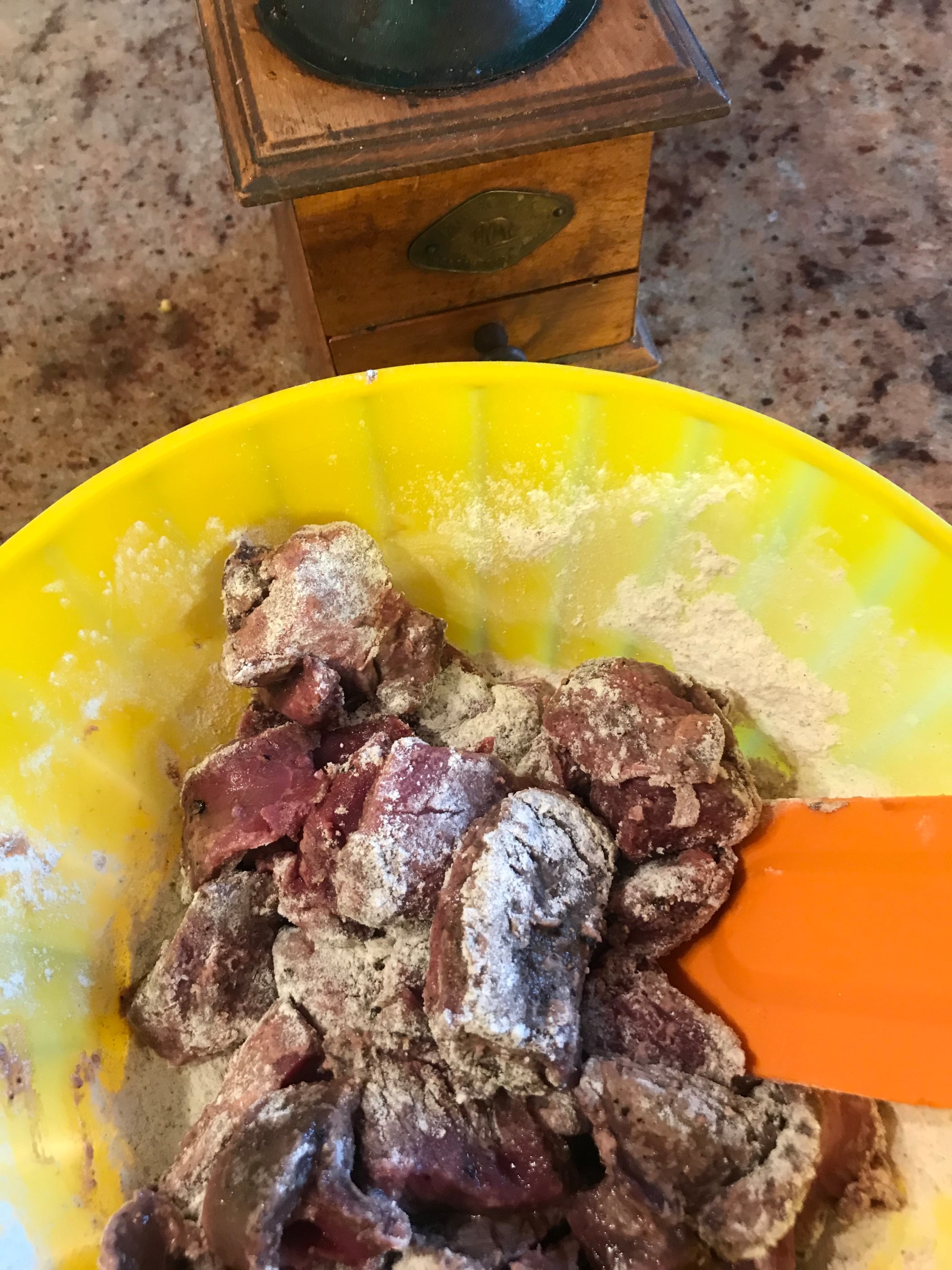 Add red wine to cover, the tomatoes, salt and fresh pepper, cover and let simmer in the oven for about 2-3 hours, checking midway to see if a bit more broth or wine is needed.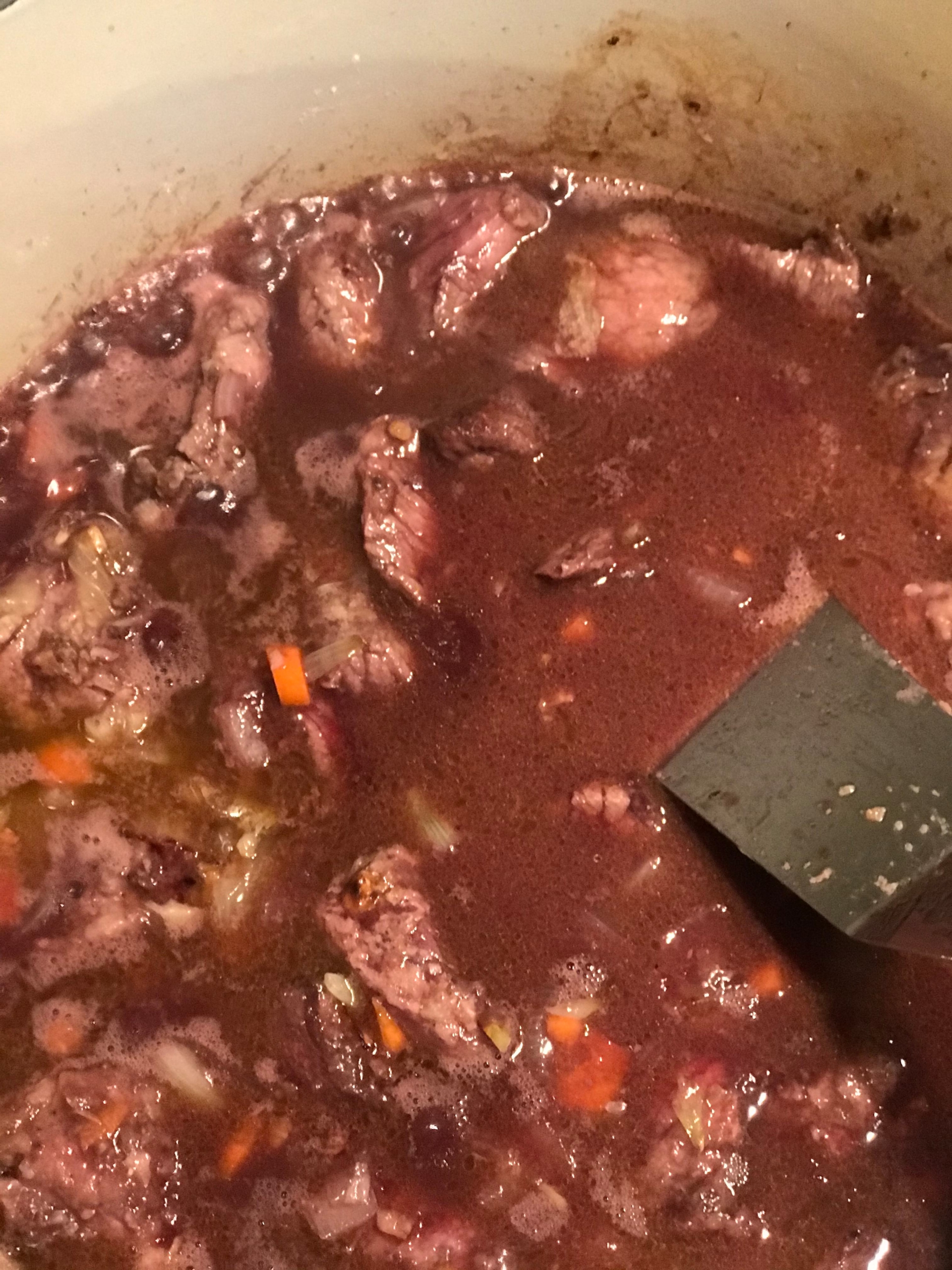 That's it! The smell will drive you mad.
I love it with polenta, soft or grilled, and parmesan, or with rice or puréed potatoes.
Note: the peposo was first slow-cooked in the ovens in which the tiles for the Florentine duomo were fired. All of the tile makers worked on tiles while the stew cooked slowly and when work was done, they enjoyed their "paleron" together. It is an old dish, that's for sure.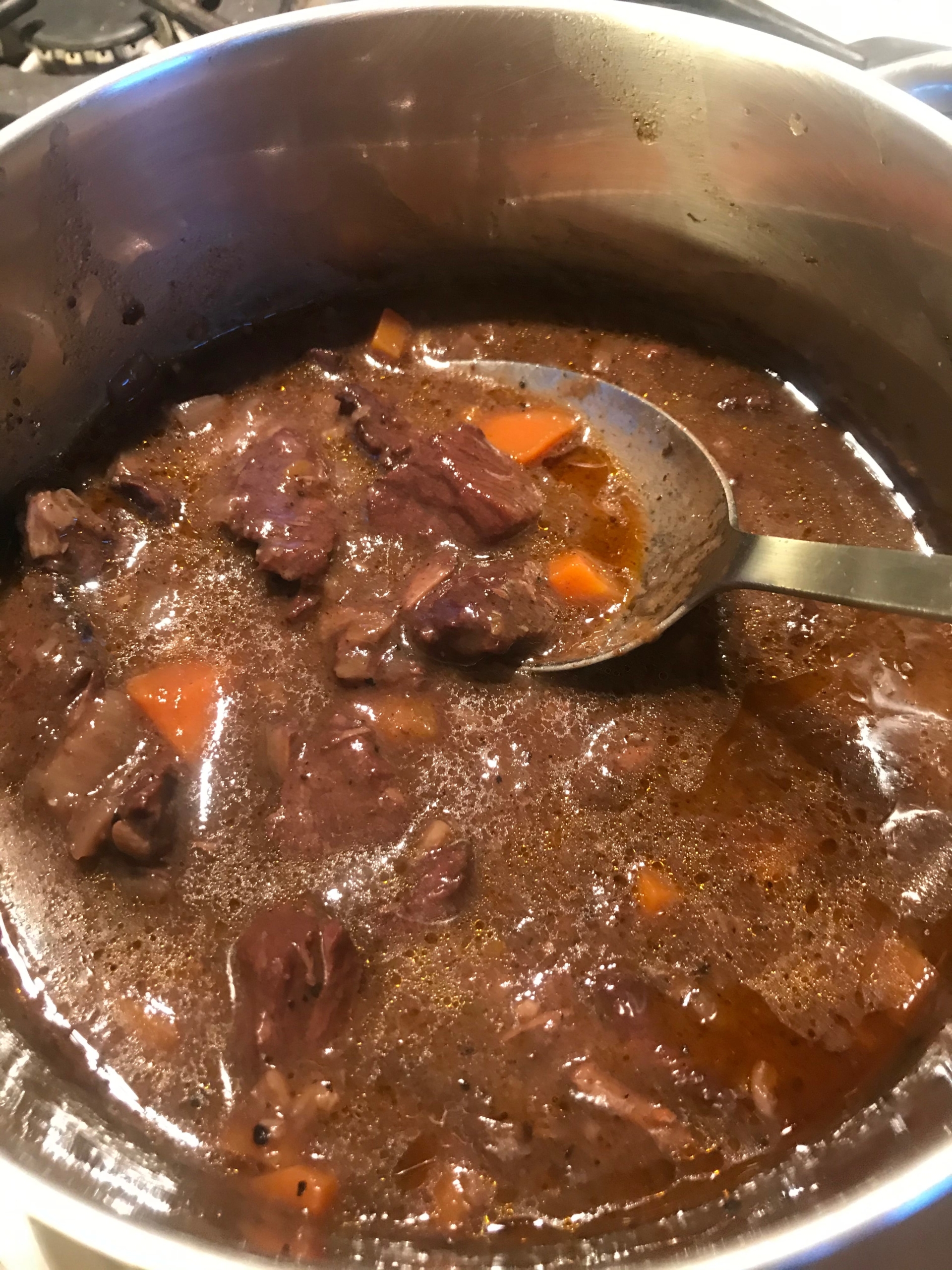 Polenta
The polenta served with this can be soft or chilled and sliced to grill in a skillet until crisp on all sides.
Ingredients
3 cups broth or broth and water
1/2 teaspoon salt
1 teaspoon olive oil
3/4 cup polenta
Parmesan or any hard brebis cheese, grated
A little butter
Method
Bring the broth to a simmer and slowly stir in the polenta. It will begin to thicken after a few minutes.
If it is too thick, add broth, too thin, add a bit more semoule.
When smooth and thick, add the cheese and butter.
You may put the polenta in a bread pan to set up, then slice it into 1/2-inch slices and grill it in a skillet brushed with olive oil
Or you may eat it soft, serving the paleron de boeuf in the scooped out middle of a plate of polenta.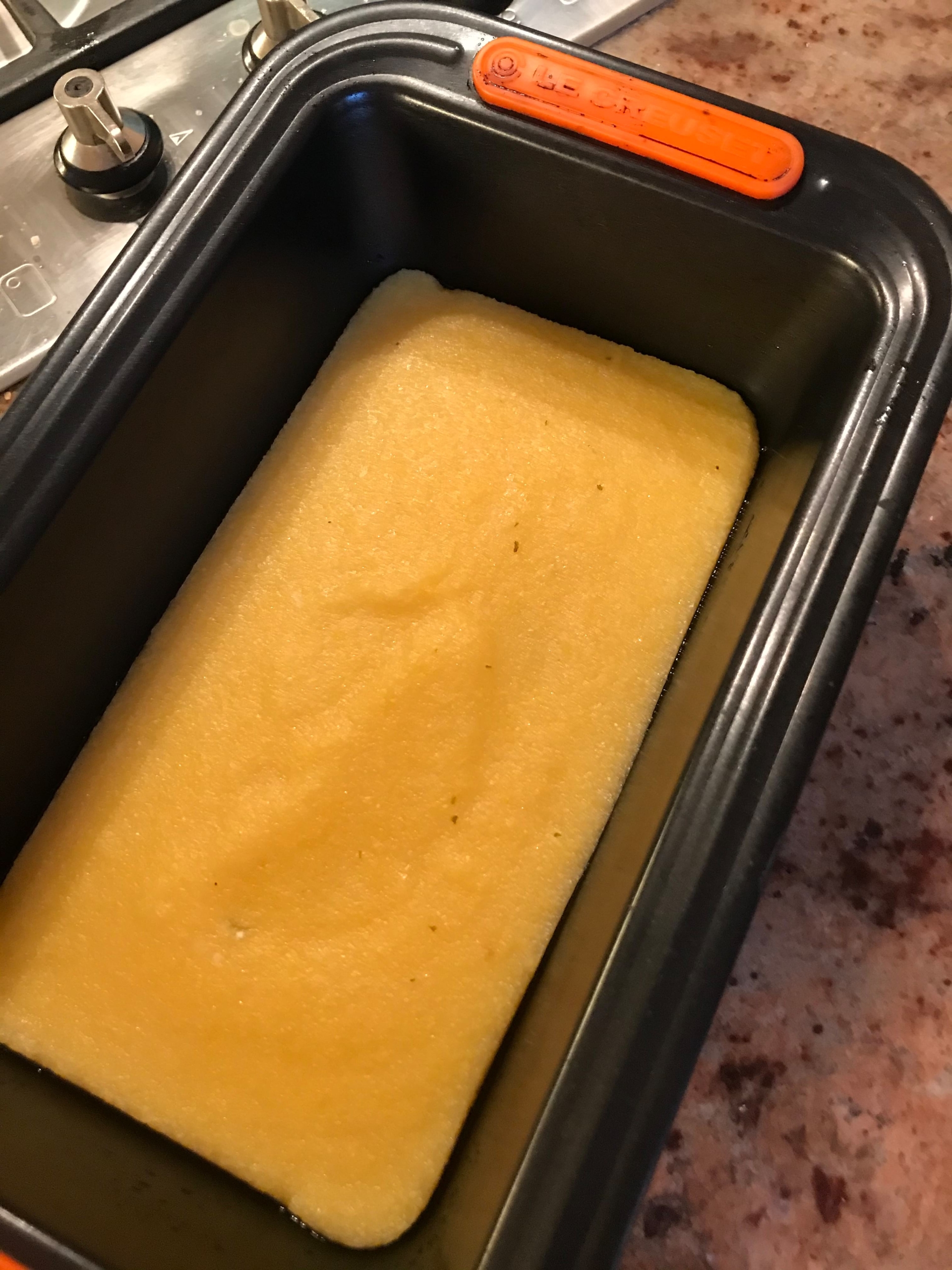 All content and recipes are copyright of Suzanne Dunaway.