Saveurs du Terroir, Argelès-sur-Mer
---
10th September 2017

-

8th October 2017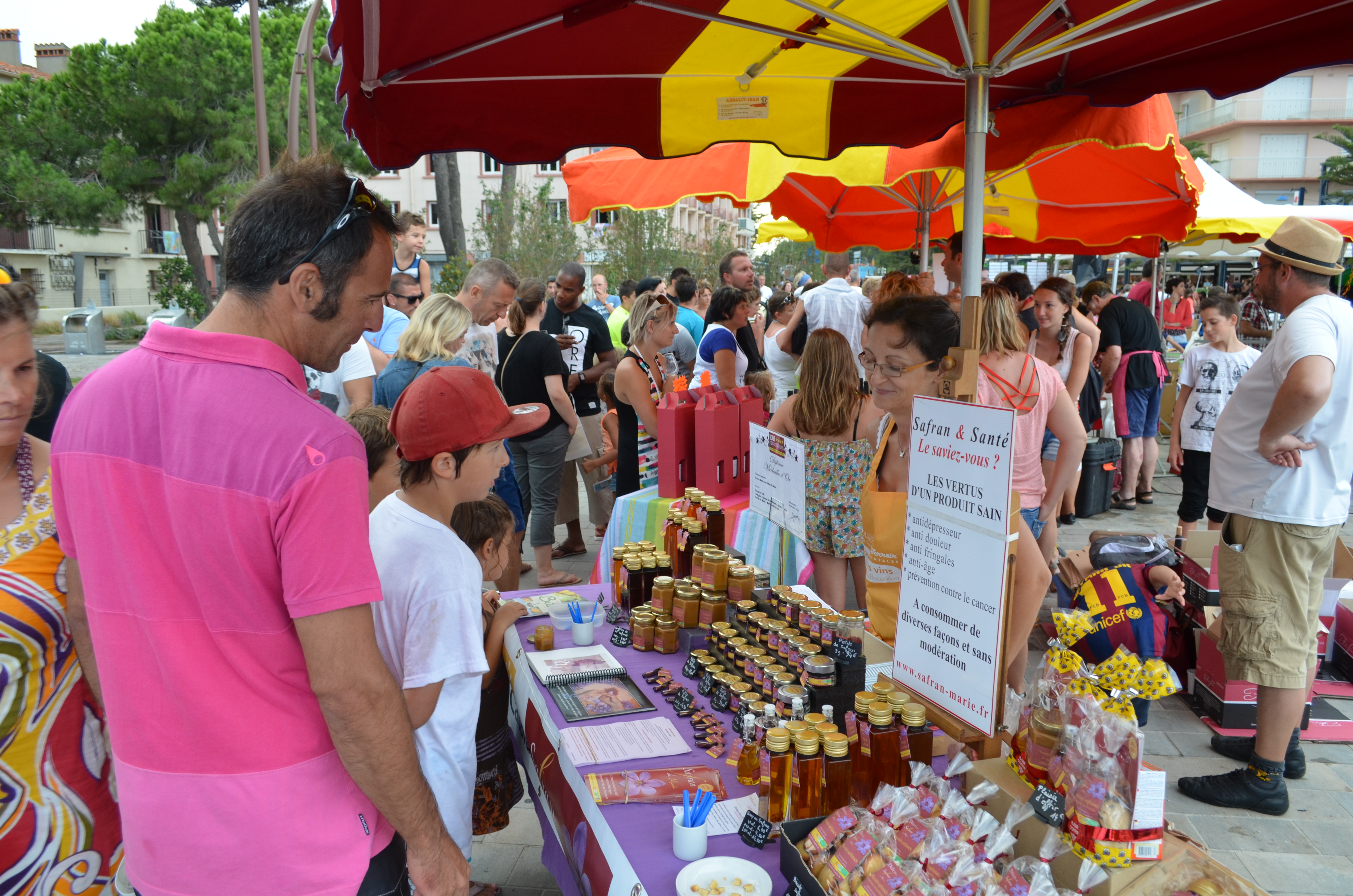 Saveurs de Terroir
So that's that then. The summer crowds have departed and the Catalan coast once again returns to sanity. But don't be fooled into thinking the region is resting on its laurels… oh no! Autumn is a time of great abundance with vendanges and harvests everywhere you look. Now is the perfect time to sample some of the region's finest produce.
FROM BEGINNING OF JULY, EVERY SUNDAY THROUGHOUT THE SUMMER
Working hard on our behalf are the local producers and farmers, using their expertise to showcase our region's finest food and drink.
And what better way to sample the wares than France's best invention : l'apéritif. Somewhere between snack and starter, this lingering culinary exploration is best enjoyed on a shady terrace, with views over the beaches and mountains that make our area so special.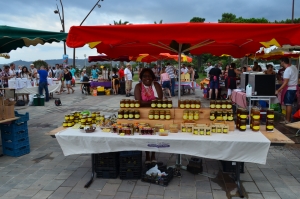 Presenting Saveur du terroir (local tastes) : a dozen local hedonists come together each Sunday throughout the summer, to the share the fruits of their labour and guide you on a gastronomic journey of epic proportions.
Charcuterie, olive oil, fresh fruit and vegetables, biscuits and sweet treats, cheese, salts, wines, beers and much more besides ; organic, local and made with Catalan pride.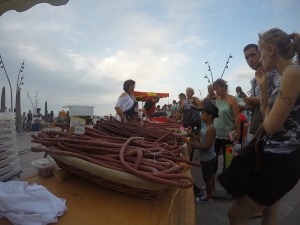 Participation costs just €3 per person and all produce can be bought and taken home to share with friends, family and neighbours during your own apéritifs.
From 2nd July to 10th September, Saveur du terroir welcomes you every Sunday, 6pm-8pm, Esplanade Charles Trenet, Argelès-sur-Mer.
Terroir
Coming from the French word 'terre' for "soil," the word 'terroir' originally described the special characteristics of a region, or piece of land, which gave different varieties of wine, coffee and tea their individuality. (Soil, climate, position, regional traditions….)
Over the centuries, French winemakers developed and took for their own the concept of terroir but the word is still often used to describe rural activities, harvest festivals etc.
Throughout the year, the P-O celebrates every imaginable 'produit de terroir', be it animal, vegetable or mineral. Any excuse for a party!