with Simon Bridges
For those of us fortunate enough to live in this wonderful part of the world, the opportunities for fair weather golf are almost limitless. I mainly concern myself with courses within a fifty kilometre radius south of Perpignan because there really isn't any need to look further. There are beautiful full sized courses in both Spain and France which take around four to five hours to get round but there are also shorter par three courses taking around half that time. To my mind the latter are perfect not only for beginners but also for experienced players when the weather is very hot or time is simply limited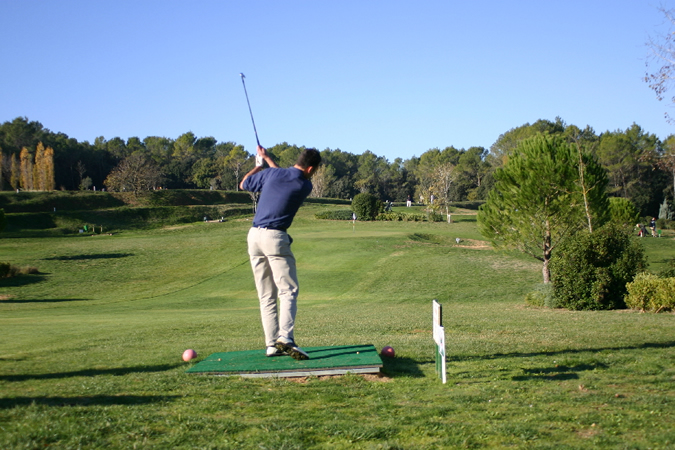 Eighteen holes on a full sized competition course on a summer Sunday can cost you €130 per round but a wizz round a par three on Tuesday morning can cost as little as €12.
We concentrate on Spanish courses, largely because they are cheaper. Par three courses are far less common in France, so a trip over the border for eighteen holes in the Figueras area followed by a Spanish lunch at €12 makes a really lovely day out………without breaking the bank.
We have played Torremirona, Girona and Peralada (all can be found on the Internet) or for those wishing for a less strenuous but equally challenging round, par three courses Mas Pages, Gualta, Castello, Formels and Françiac are recommended.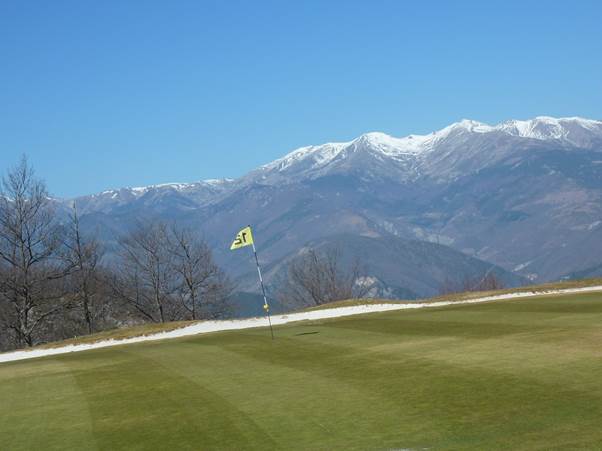 Earlier this year the group spent three nights in Platja D'Aro partying and playing golf. With thirty players and other halves, the social element was just as good as the golf. It was a spectacular success and next years trip is already planned.
One problem with playing in this locality is the effort it takes to ignore the spectacular views. Liz Bridges has played Falgos many times but is still impressed by the backdrop of the Pyrenees straddling the border with Spain. It must surely be one of the most beautiful courses anywhere. Even more spectacular is the twelfth. If you over shoot the green you find yourself in a bunker, if you over shoot the bunker………….you could find yourself having to don mountaineering gear to retrieve your ball.
Not everybody is ready to go straight out and play ; for absolute novices I can recommend the Jackson Golf Academy at Gualta course. Richard Jackson is a thoroughly nice chap as well as being an excellent coach, both for beginners and experienced players. Lessons can be taken individually or more cheaply in groups of four and equipment can be loaned for lessons. It is incredibly helpful to have one's swing videoed and then analysed in slow motion. People often say "Do I really do that?" The answer is inevitably "Yes". Richard speaks Spanish, Catalan, Danish and of course English.
Golf is not only a time consuming hobby but also very addictive. The wonderful handicapping system ensures that everybody has an equal chance to show just how unequal they are. It is also exceedingly social and many lasting friendships have been forged on the fairways of Catalunya. I heartily recommend it to you all and look forward to meeting you on the first tee.
Simon Bridges is the U3A golf co-ordinator for the Pyrenees Orientales. Join for only 15€ a year. Look out for his club reviews in future editions. For more info, contact Simon on Bridges.simon@neuf.fr