AROUND THE BIG LAKE…..at Saint Jean Pla de Corts
---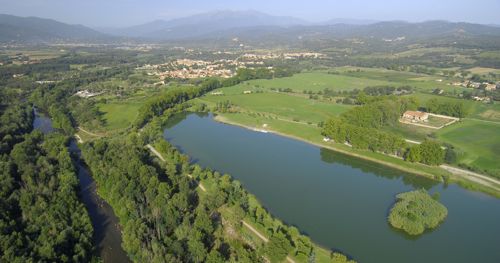 Look out for signs for Plan d'Eau off the main road from Le Boulou to Saint Jean Pla de Corts, and you quickly arrive at the perfect spot for picnics, summer swims, and lakeside walks, shimmering reflexion of Mount Canigo in the smooth waters of the immaculately landscaped terrain.
With a lifeguard during the summer months for swimmers, it's already well worth the small entrance fee of 2 Euros per car, to park in the spacious car park, but around the large lake, Les Aventuriers de Saint Jean offers exactly that – adventure!
You don't have to don a loin cloth and beat your chest, but you'll probably have more fun than Tarzan ever did, with a series of increasingly difficult runs high up in the trees……nets, ropes, zip wires, Tyrollean splash across the lake, archery….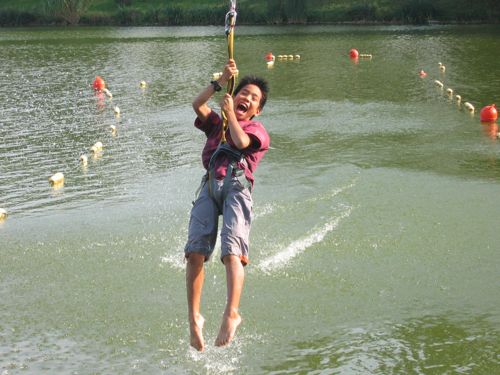 Extreme sport fanatic Pascal, described by his friends as 'casse-cou', (daredevil) was the first to develop an activity around the lake ten years ago. He has put his heart and soul into the venture ever since. And it's suitable for 4 to 104 years olds! Go on Gramps. Dare you!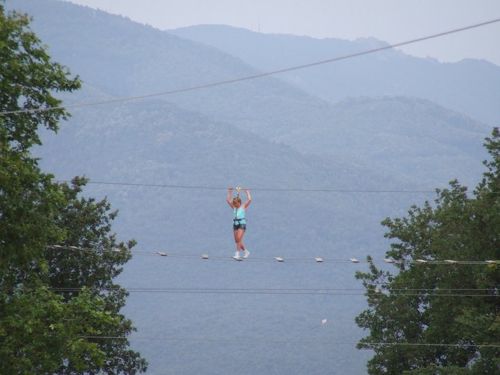 06 71 60 37 44
www.lesaventuriers66.com
FOR TREETOP FUN WITH FRIENDS AND FAMILY……
Four Tyrolleans (zip wires) of more than 150m , including one splash across the lake of 170m
Five different treetop runs from beginner to adrenaline junky
Introduction to archery (from 8 years)
---
And after a morning or an afternoon of thrills and spills, (we wish you more of the first and less of the second bien sûr!) the Guinguette on the lake awaits for a true 'pieds dans l'eau' experience.
Guinguettes grew up around Paris in the 18th century, small outdoor bars selling cheap white wine known as 'guingue', and originally found mainly along the banks of the Rivers Seine and Marne.
They quickly became popular, particularly on Sundays and holidays – open air taverns, where tired workers could get away from the town, let their hair down after a hard working week, eat, drink, flirt, dance, and relax – a river side outing, simple, local cuisine, live music and a great atmosphere.
Think Renoir, 'Luncheon of the Boating Party' and you've got it!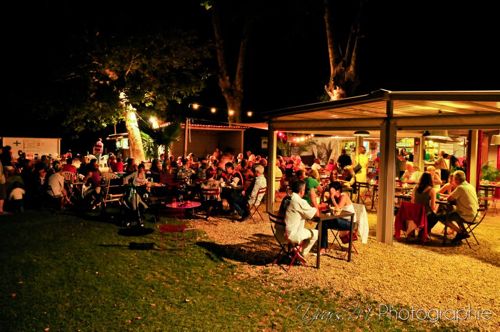 La Guinguette is run by charming Catalan couple Fabien and Anicée, a dream they have created together – their own little piece of old France nostalgia. Their welcome is warm, their good humour infinite, and their proud smiles a reminder that we should always follow our dreams.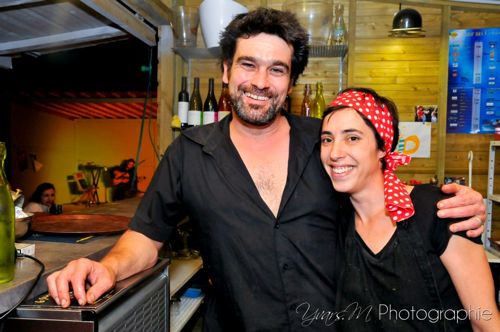 Supervise the kids lakeside, while sipping your pre-lunch apero, or watch the sun go down over the lake, as dinner is served to the sounds of accordion, jazz, swing, gypsy manouche, dance, vocals….
04 68 37 58 70
06 84 78 83 69
www.laguinguettedulac.com
---