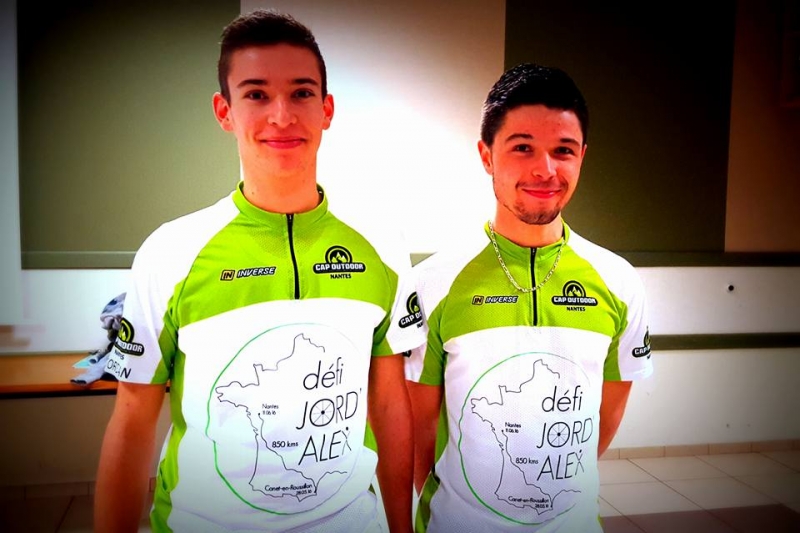 With summer just around the corner, many of us will be digging out our trainers and dusting the cobwebs from the bikes that have hibernated in the garage over the winter. Despite the occasional gust of wind *wink wink*, the beautiful cycle paths and trails of our region are a popular attraction to both runners and cyclists alike. But how far do you venture ? 5km down to the beach bar for a well-earned pression? 10, 20 even 30km on one of the magnificent circuits along the Voie Verte ? Well, on Saturday 28th May, two incredibly brave students set off from Canet Plage for an epic 850km across France, to their home town of Nantes.
Le défi Jord'Alex (The Jord'Alex Challenge) sees 21 year old ultra-trail runner, Alexandre Bouchet, and 20 year old cyclist, Jordan Lheriau, cover up to 55km a day. Crossing 10 different départements in 15 days, these supreme, young athletes are raising money for the For Ever Fabien appeal : a charity dedicated to improving the lives of children with cancer.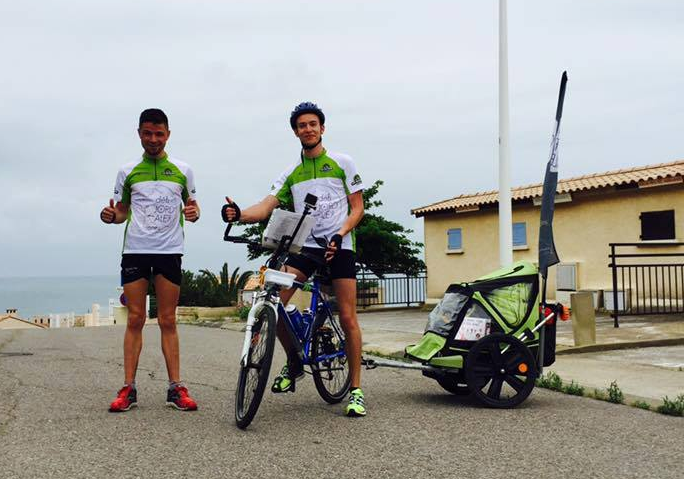 Following the heartbreaking loss of Fabien Patron in July 2015, the charity was created to support the children and families affected by this cruel disease. In honour of Fabien's valiant fight against leukemia, Alex and Jordan decided that only a test of such magnitude would be worthy of his memory.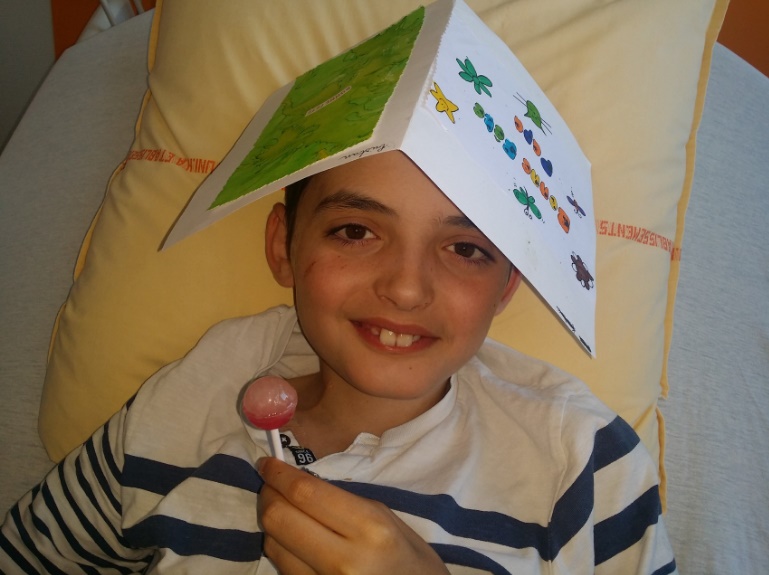 Only adding to the drama, the on-going strikes across France meant that the boys' flights were cancelled last minute. Undeterred, these two inspirational young men hurriedly made alternative arrangements and were able to reach the start line, as planned, on Saturday morning.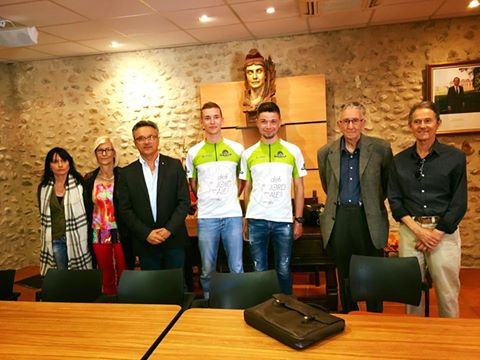 Aiming to arrive in Nantes on Saturday 11th June, you can follow Alex and Jordan's progress via their Facebook page.
Donations can be made at the Canet Tourist Information Office or by secure online payment here.
A truly momentous feat for an incredibly worthwhile cause…
Bon chance Alex and Jordan!