Les deux Corbères
by Deb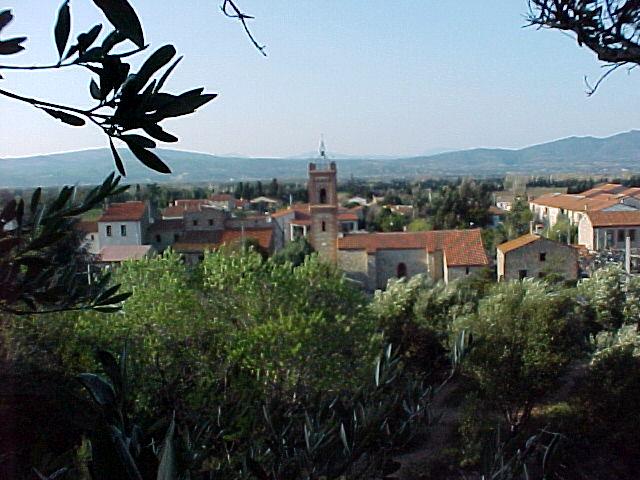 Corbère les Cabanes, near Millas, officially came about in 1856 when the families on the plain and on the heights of the Chateau had a war. Talking to local people they will recount tales passed on by ancestors, of stones being thrown (Les "pedregades") from the village near the Chateau at the people down below. So Corbère was split
Now there is Corbere les Cabanes which is famous for its Moto cross events and Corbere en Haut which prides itself in its Chateau (now owned by an American psychiatrist). The château boasts splendid views of Corbère les Cabanes and the Valley of the Tet with its orchards, and the Site d'orges at Ille sur Tet, and on a clear day is easy to see the sea at Canet/Argeles.
I suppose the villages are still split today. Each has its own village shop and a pizzeria but only one bakery in Corbère les Cabanes. The Corbère in the heights has another restaurant, which opens from April to October (there lies another family split…..we had been here 2 years before we realised the proprietors were related to our neighbours)
The villages are spending a lot of money on themselves at the moment; a new primary and maternal school, which will serve both villages, has just had the foundations dug, and the street lighting has been updated. Every one of our neighbours seems to be related to someone in one of the villages…….. we are now careful what we say when we are invited out…….just in case!
One of our elderly neighbours , 89 last week, regales us with the time he used to go with a family member up to the Church at the Chateau to set the bells…..unfortunately the key has been lost by the latest guardian, so they haven't been our timepiece for over 12 months! Hopefully one day they will find it and Corbère en Haut will have the time rung every half hour again.