Adrenaline junkies….here is your fix.
Known also as Le Sentier du Vertige (very loosely translated as the dizzy trail), a day out at the Gorge de la Carança is a giddy adventure through stupendous mountain scenery – but it's not for the faint hearted!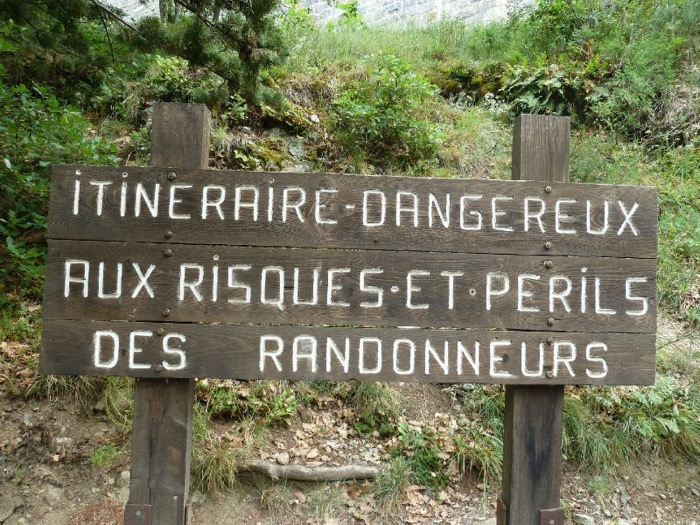 Head up the N116 towards Prades and on to Thuès entre Valls, (around 17 km after Villefranche de Conflent,) and park in the car park (small charge) or take the little yellow train, being sure to get off at Thuès-La Carança.
A picnic area and kiosk selling cold drinks and ice-cream by the car park is the starting point for your adventure – for adventure it will be!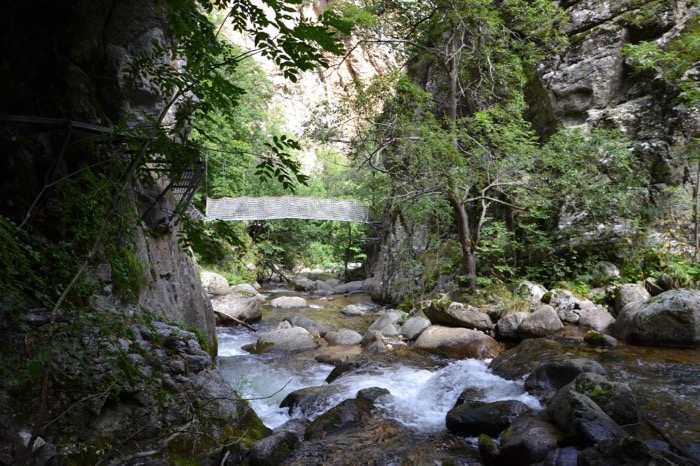 Head over the bridge and follow the footpath as it winds steeply upwards, and into the Gorge.
Initially cut out of the rock in 1943 to give access to the tunnel taking the water of the Carança to the hydroelectric plant in Thuès, the path hugs the steep limestone cliff.
Expect narrow ledges, (with cable handrail), metal walkways, ladders and suspension bridges, high above rushing water. It's certainly not for the acrophobic.
In parts, you fear that one false move may send you hurtling down 400m into the gorge, but the wonderful views of craggy rocks, splintered multi grey, white and ochre, the deformed trees and plants clinging tenaciously to the gorge walls, and the myriads of butterflies glittering and fluttering around your head, make every step as much a reward as a challenge.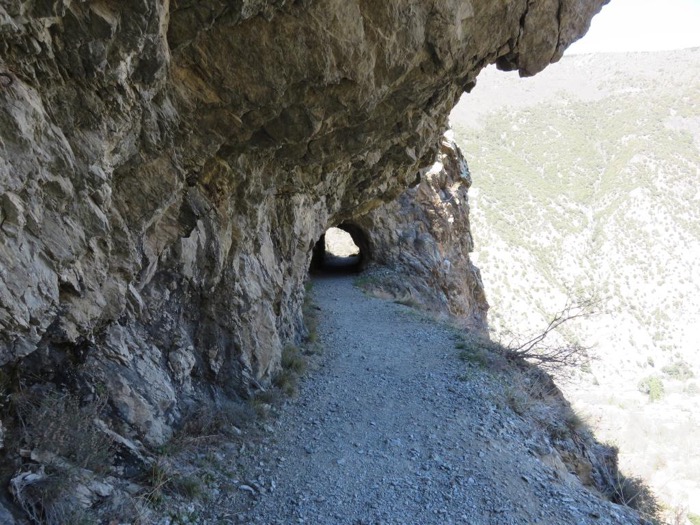 It's elating and thrilling – popular with steady walkers of all ages. Dogs are NOT welcome, and young children should only take this walk if both you and they are confident that it is within their ability.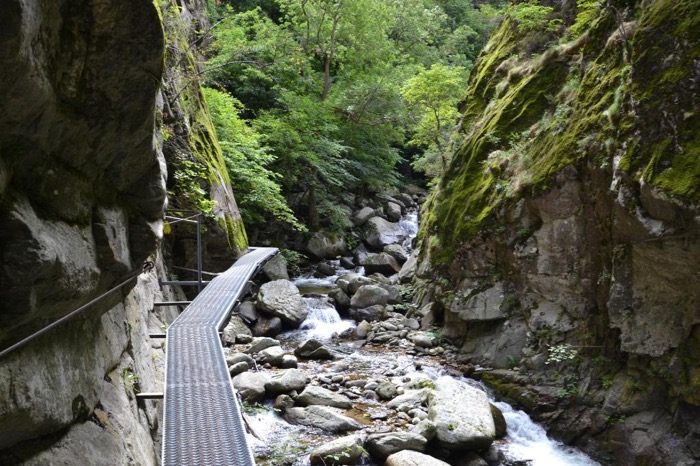 There are several options, with longer walks leading up the Gorge and meeting up with the GR10, and possibility of accommodation, so take a good map, plan ahead, visit their Facebook page (gorgesdelaCaranca), or ring the Mairie at Thuès on 04 68 97 06 96 for more info.
And don't be surprised if you spot Indiana Jones on his way down, looking a bit stressed. If he can do it, so can you!