CERET 19 – ARGELES SUR MER 13
With Mike Thomas, Sorède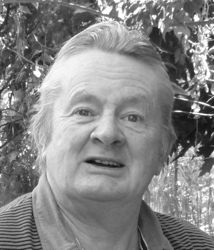 Big crowd (1200). Superb atmosphere. Great setting. Glorious weather. Poor match. Local derbies are often dour affairs and this one was no different.
Argeles were probably the better team and could well have defeated high flying Ceret. Their failure to do so was down to their woeful goal kicking. Scrum half, Pull, missed five kickable penalties and two conversions. One attempt was so bad it had more chance of hitting the corner flag than going between the posts. Ceret outside half, Bouquie, on the other hand, slotted four out of four penalties and a touchline conversion. He was the only player on show who demonstrated the potential to move up to a higher level than Federal 2.
The one bright moment in the match came just before half time when blind side wing Palau came into the line for Argeles and created an overlap to enable the other wingman Hue to dive over. Other than that the only tactic employed by both sides were high ''up and unders'' which achieved little. It surprises me that teams at this level do not employ some set moves like a scissors, dummy scissors, miss moves etc. to open up the opposition defences. When I put this to a friend who played prop for Ceret until recently he replied good idea but we could not get our backs to do anything like that, they would not follow instructions.
I must say that the forwards , particularly Ceret, are well drilled and organised. I gather they train three times a week and obviously practice kick offs and line out drills to good effect. Ceret have a particularly effective driving maul. The lack of inventiveness in the backs is the major concern.
Despite my negative comments about the match and I thoroughly enjoyed the occasion. A trumpeter entertained the crowd throughout the game and it was amusing to hear the spectators berating the opposition touch judges when they made incredibly biased decisions. People watching is great fun at rugby matches in Catalonia.