Awarded the prestigious «most beautiful villages of France » award , the medieval village of Mosset, 50 kms west of Perpignan, welcomes you to its charming "Tour des Parfums" , a small, round museum dedicated to scents and fragrances.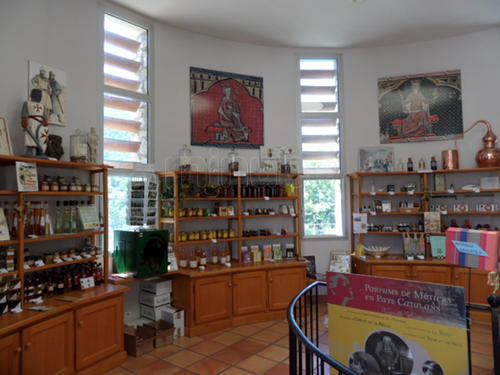 If you wish to discover the culture and the history of this village, in an original way, just take a trip to Mosset and enter the Tower. The exhibition "Perfumes and Handicrafts in Catalogne", through an interactive discovery, will tell you stories of past days and life in the mountains.
After the "smell and tell" experience of the exhibition, take a look at the "boutique" presenting a wide variety of products related to perfumes and local goods, and take a walk through the "scented" experimental garden , a true paradise of natural fragrances and colours .
Tour des Parfums

Tel: 04 68 05 38 32
Open from July to Sept : 10 to 12 am & 3 to 7 pm.; Jun & Sept : 3 to 6 pm ; Saturday & Sunday : 3 to 6 pm
Entrance fee : 3 € – children under 12 : free