Cindy Guilbert has forgotten more than most of us ever knew about flowers and herbs. She makes perfumes, paints mandala watercolours and other artworks, makes chocolates, dabbles in crafts……Visit her at Naturale Magick. or contact her by e-mail at naturale.magick@gmail.com.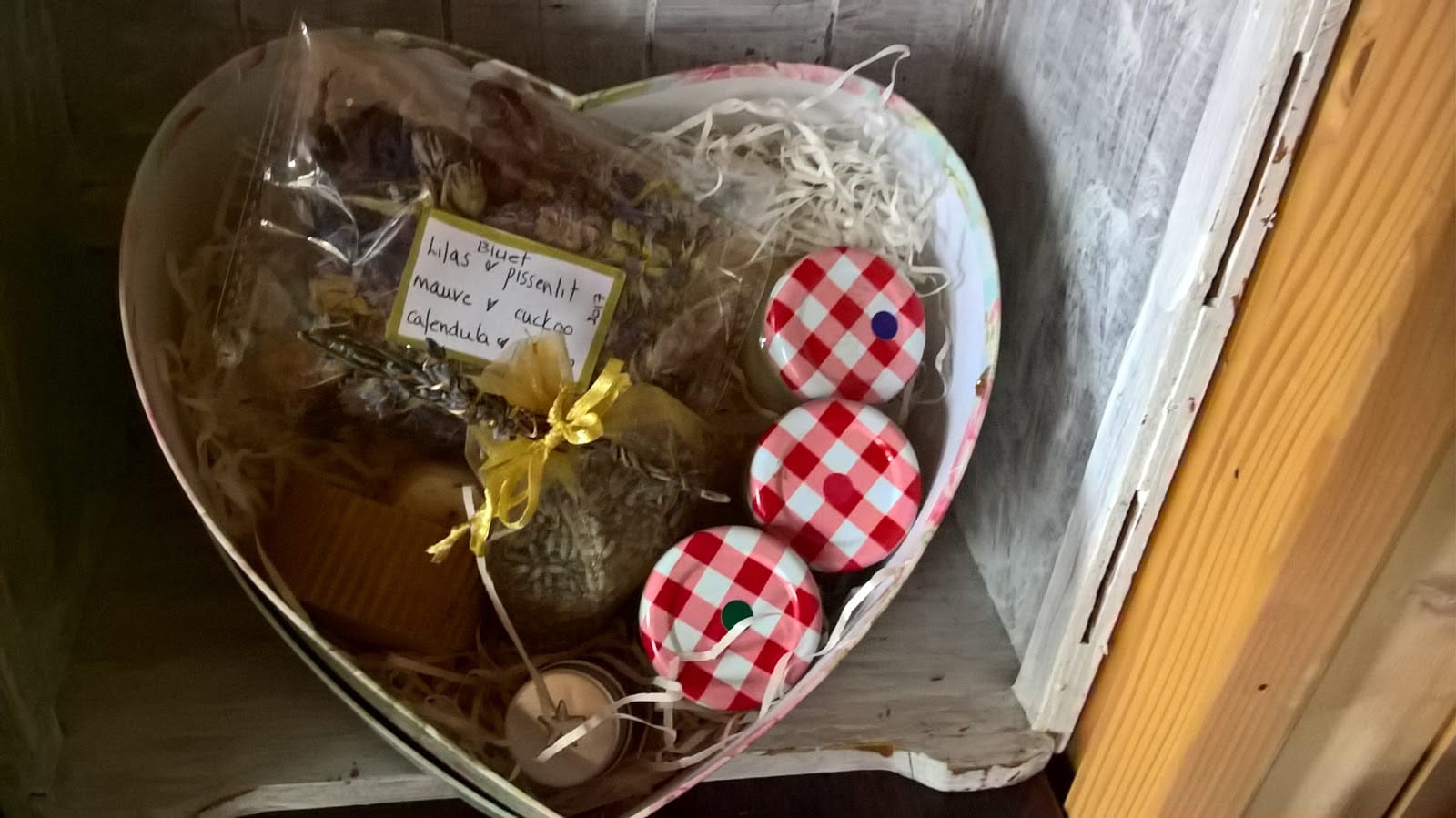 Pomade (Herbal Salve)
Made from wild plants infused in organic olive oil and beeswax, pomade is an all purpose skin and muscle remedy.
Daisy and comfrey act together to heal bumps and bruises, ease sore and tired muscles and joints through their anti-inflammatory and regenerative properties.
Chickweed (Stellaria Media) cools "hot" skin conditions and inflammations, soothes insect bites, sunburn, irritations of the skin and works to calm inflammation through her cooling powers.
Rose is a well-known anti-inflammatory skin care treatment for the face, hands and all over body rub.
Other combinations of plants are possible according to which plants are available in season. eg nettles, calendula, plantain, lavender, yarrow, violets, aloe vera, St John's wort and many more.
Solid Perfume
A careful blend of essential oils in an almond and beeswax base provides a fragrant, rich perfume that also calms, uplifts and heals mind, body and soul. Rubbed into the "perfume spots" these special remedies are a delight and a long lasting addition to one's daily beauty care.
Similarly, liquid perfume, without the beeswax, offers other original and exotic blends.
Infused oils such as rose, lilac and violet, are also effective skin care remedies with a delightful fragrance and healing properties.
Soap
Homemade soap, containing a rich blend of essential and infused oils mixed with beeswax, softens and nourishes the skin while cleaning thoroughly.
The perfumes are fresh and long lasting with combinations of fragrance for every occasion.
Wild, Edible Flowers
Hand harvested edible, wild flowers can be sprinkled on salads, cakes, cocktails, sauces or used in ice cubes or in the bath. They are bright, colourful, nutritious and delicious.
Rose, mallow, lavender, sage, lilac, dandelion, pansies, cowslips, calendula, poppy, cornflower and many more.
Rose Tea
Dried rose petals flavour a pure, black tea base with a gentle, flavoursome appeal.
Wild, Medicinal, Aromatic and Edible Plants
Basil, parsley, mint, oregano, rosemary, thyme, lemon thyme, lemon geraniums (stop mosquito), violet, yarrow, elder, chickweed, aloe vera, calendula, marigold morning glory, strawberries, chives, cherry tomatoes etc.